Reviews of the newest DVD collections
of your favorite classic TV shows!
Click on the title to order - huge discounts and free shipping through Amazon.com!

---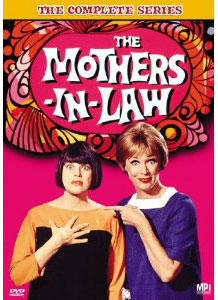 The Mothers-In-Law : The Complete Series
'Romeo and Juliet' the sitcom
The DVD set of the two-season 56-episode mid-60s sitcom "The Mothers-In-Law" (MIL) has many good points. The set provides a chance to watch a sitcom that many of us youngsters in our 40s have not seen. Also, having both seasons released in one set is a good treat. It is worth mentioning as well that Amazon has been selling the set for the excellent price of $18.99 for a couple of weeks.
The concept of the show is that the daughter of Eve Hubbard, played by Eve Arden, marrying the son of her next-door neighbor Kaye Buell, played by Kaye Ballard, brings these women closer. The conflict and much of the comedy revolve around these characters disliking each other.
Eve is fairly sophisticated wife of attorney Herb Hubbard, and Kaye is a stereotypically emotional Italian woman married to the less polished television writer Roger Buell. Roger can be thought of as Dom Deluise with a less friendly personality.
The similarity of the Hubbards and the Buells to the Ricardos and the Mertzes is not surprising given that Desi Arnaz produced and directed the show and had "I Love Lucy" writers Bob Carroll and Madelyn Davis write episodes.
This release also excited me because my TV party boss Billy Ingram is a fan of MIL. The series grabbed me less, but I feel that it had enough merit to warrant spending $20 to add it to my collection.
I love both Eve Arden and Kaye Ballard, and they perform well together. I admit too that the fact that I have never been a mother-in-law or had one might affect my opinion.
One problem is that it did no sense that these two women who supposedly disliked each other spent several hours a day together and schemed almost as much as Lucy and Ethel.
I loved several bits but did not find the 15 episodes that I watched to be as funny as I had expected and thought that many stories dragged. Additionally, the scripts had main characters spend nearly as much time hiding in closets as certain male movie stars.
Much of the humor in the early episodes centered around newlyweds Suzie and Jerry living in the Hubbards' garage apartment; having one wall being a garage door led to some hilarious moments that I do not want to spoil for readers.
The pilot was also good and established the characters well. The final scene, regarding which I do not want to rain on anyone's parade, was particularly funny.
My overall suggestion is that the show would have done much better as either an American series with a bit more of an edge or a British program.
My additional thought that the show would have been better as "The Eve Arden Show" with more of a focus on her prompted me to research that title on IMDB. I learned that that was a one-season sitcom in 1957 and that a four-episode DVD of it is available. I plan to get it and invite Bossman Billy to share his thoughts on it.
Returning to MIL, it is worth mentioning that the set includes a retrospective on the series that Kaye Ballard hosts. It also includes the unaired pilot of MIL and the pilots of two other Desi Arnaz produced shows from the same era. Neither show ever became a series and confirm that the innovative and intelligent Desi was Bill to Lucy's more talented Hillary.
Discovering "The Carol Channing Show" was exciting, and the show is worth watching for the opportunity to see it. However, I would have to place it on my list of worst shows ever. I must wonder if Channing was broke, had a horrible agent, or owed Arnaz a huge favor.
"Channing" was a clone of "That Girl" in that her character was a small-town girl struggling to make it as an actress in New York City.
The first problem is that the 45 year-old Channing was minimally 15 years too old for the part; the second problem is that Arnaz had the wonderfully distinctly voiced Channing play a southerner. Channing is one of my favorites but cannot pull off a southern accent. I do not see why Channing simply could not have been a spinster or a widow who wanted to establish a new age-appropriate life in New York.
The third problem with the show is that it had a friend who Channing had apparently met no more than two weeks earlier and must not have seen more than a couple of times insist that the broke Channing live with her and her husband. I can believe that someone can find a genie on a beach or marry a witch before I can believe that anyone in any community would invite a near stranger to live with them, especially without first asking a spouse.
As always, thoughts and comments are welcome as e-mail to tvdvdguy@gmail.com.
---
TV on DVD Reviews: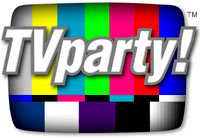 TVparty! for TV Shows on DVD!
Patrick Duffy of Dallas Interview
---
Review by John Stahl

John Stahl is a freelance legal writer who is also a fan of classic and cult television programs. He can be reached at
tvdvdguy@gmail.com
.
---
YOU MIGHT ALSO LIKE: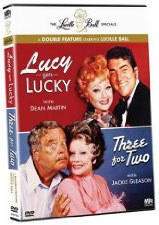 Product Details
Actors: Lucille Ball, Dean Martin, Jackie Gleason
Directors: na
Format: Color, DVD-Video, NTSC
Language: English
Subtitles: English
Region: Region 1 (U.S. and Canada only. Read more about DVD formats.)
Number of discs: 1
Rating: NR (Not Rated)
Studio: MPI HOME VIDEO
DVD Release Date: June 30, 2009
Run Time: 150 minutes

Product Description
A Double Feature Starring Lucille Ball with Dean Martin and Jackie Gleason
Following the long-running success of her Here s Lucy series, the inimitable Lucille Ball returned to television with a series of special programs, pairing her with other legendary performers.
LUCY GETS LUCKY finds the wacky redhead pulling out all the stops in Las Vegas to see her favorite entertainer, Dean Martin. Lucy gets a job working at the MGM Grand casino and high stakes hi-jinks follow.
THREE FOR TWO presents Lucy with the Great One, Jackie Gleason - combining their comedic talents for the first time - in a trio of comedy-dramas centered on the various aspects of marriage.
Bonus features include: LET S TALK TO LUCY, long-lost radio interviews with Dean Martin, bloopers, featurette with guest actor Gino Conforti, and rare Lucy footage.
Actors in North Carolina / Southern Actors
PR4 & PR5 Pages for ads - CHEAP!
Carol Burnett Show on DVD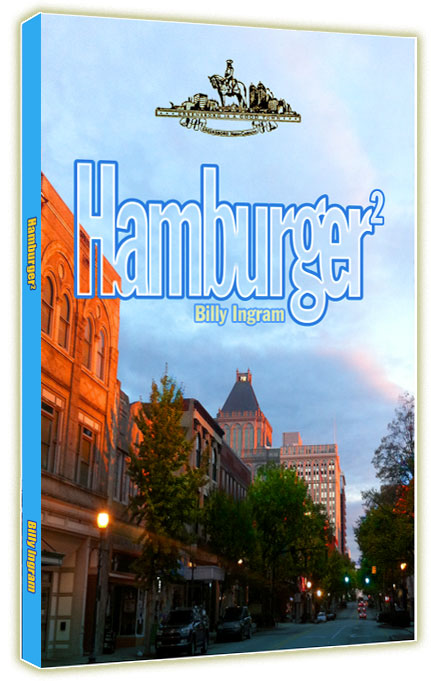 The focus is on Greensboro, NC!
---
Everything you're looking for is here:
Shop Amazon's New Kindle Fire