Reviews of the newest DVD collections
of your favorite classic TV shows!
Click on the title to order - huge discounts and free shipping through Amazon.com!
(Ordering TV shows on DVD from the United Kingdom? Click here! )
---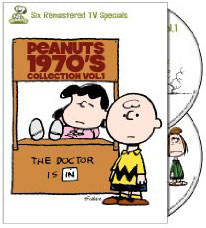 Peanuts 1970s Collection: Volume 1
Good grief, these are awesome
The DVD set "Peanuts 1970s Collection Volume 1" contains six really cool specials, sans ads for Dolly Madison snack cakes, starring Snoopy and the gang. These are so entertaining that you do not mind that they often teach a lesson.
The first special on this two-disc set is "Play It Again, Charlie Brown." This is the DVD premiere of this one and involves piano-playing Schroeder fighting to maintain his artistic integrity when Lucy signs him up to play at a PTA function. This special also makes a great commentary on the over-use of aerosol cans in that era but does not mention their effect on the ozone layer.
The second DVD premiere in the set is "It's A Mystery, Charlie Brown." This was one of my favorites because it was one of the more amusing one in this group of winners and because of the message that it conveyed.
The plot revolves around Snoopy investigating the theft of the nest of his bird friend Woodstock. The nice thing about this mystery is that even the smallest child can figure out right off that the culprit is Charlie Brown's sister Sally, who took it for a science project.
Watching Snoopy and Woodstock interrogate the Peanuts gang is very funny despite not including any waterboarding in a birdbath. I also liked a courtroom scene that resolved the issue of a bird's rights regarding his or her own nest. I am unsure where this decision would be considered a binding precedent.
The set also includes two of the holiday specials that many of us looked forward to each year. "It's the Easter Beagle, Charlie Brown" offers the typical Peanuts messages on the commercialism of holidays and the rush to get Christmas merchandise in the stores. An extended Snoopy dance was my favorite aspect of this one.
"A Charlie Brown Thanksgiving" is the even better than the Easter special; it involves an unorthodox Thanksgiving feast and good lessons on the true meaning of Thanksgiving and the first Thanksgiving feast.
Once again, Snoopy steals the show in a scene that has him making the Thanksgiving meal. My cats watched it but did not seem inclined to make my breakfast.
The other two specials, "You're Not Elected, Charlie Brown," and "There's No Time for Love, Charlie Brown" were also entertaining but did not have quite as much appeal as the others. I did enjoy a segment in "Love" in which the gang mistook a grocery store for a modern art museum.
I would love to hear from anyone who can do a great Snoopy dance or simply shares my love of these admittedly dated, but still classic, characters. My e-mail is tvdvdguy@gmail.com.
---
TV on DVD Reviews: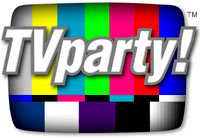 TVparty! for TV Shows on DVD!
Auto huren makes it possible to compare all car rental companies all over the world!
Compare the top sellers of Instagram followers on Buy instagram followers reviews!
An overwiew of guides and gutscheincode with the best tips and tricks to save money! on Ebookers.
Patrick Duffy of Dallas Interview
---
Review by John Stahl

John Stahl is a freelance legal writer who is also a fan of classic and cult television programs. He can be reached at
tvdvdguy@gmail.com
.
---
---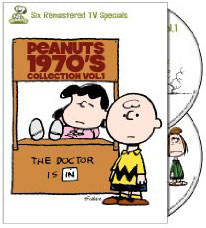 Peanuts 1970s Collection: Volume 1
Product Details
Actors: Chad Webber, Robin Kohn, Stephen Shea, Hilary Momberger, Todd Barbee
Directors: Bill Melendez, Phil Roman
Writers: Charles M. Schulz
Producers: Bill Melendez, Lee Mendelson
Format: Animated, Color, DVD, Full Screen, Original recording remastered, NTSC
Language: English (Dolby Digital 1.0), Spanish (Dolby Digital 1.0), Japanese (Dolby Digital 1.0), Portuguese (Dolby Digital 1.0)
Subtitles: English, Spanish, French, Japanese, Portuguese, Thai
Region: Region 1 (U.S. and Canada only.)
Aspect Ratio: 1.33:1
Number of discs: 2
Rating: Unrated
Studio: Warner Home Video
DVD Release Date: October 20, 2009
Run Time: 175 minutes

Editorial Reviews
From the Back Cover
Includes: It's a Mystery, Charlie Brown (1974) (new to DVD);Play It Again, Charlie Brown (1971) (new to DVD); A Charlie Brown Thanksgiving (1973); It's the Easter Beagle, Charlie Brown (1974); There's No Time for Love, Charlie Brown (1973); You're Not Elected, Charlie Brown (1972). New featurette: Woodstock: Creating Snoopy's Sidekick.
I Love Lucy / Lucy Show
Here's Lucy / Life With Lucy
Here's Lucy: Lucille Ball Behind the Scenes
Lucille Ball Specials on DVD Review
PR4 & PR5 Pages for ads - CHEAP!
Carol Burnett Show on DVD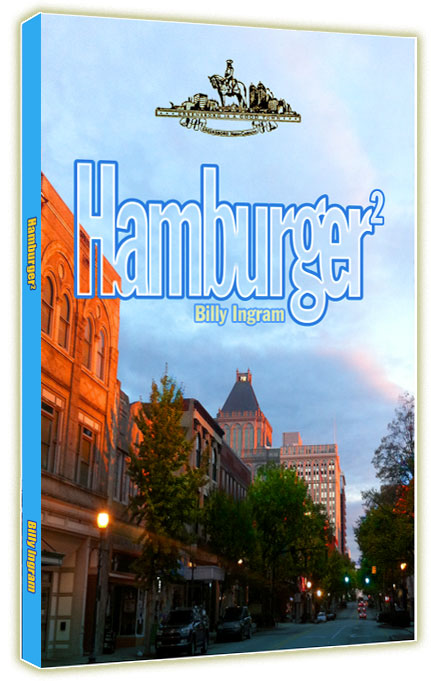 The focus is on Greensboro, NC!
---
Everything you're looking for is here:
Shop Amazon's New Kindle Fire
Shop Amazon's New Kindle Fire