Reviews of the newest DVD collections
of your favorite classic TV shows!
Click on the title to order - huge discounts and free shipping through Amazon.com!

---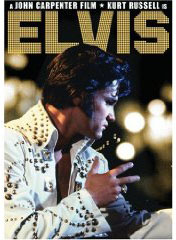 Elvis
Story of an early American idol
I do not remember enough about the recent Jonathan Rhys Meyers Elvis made-for-TV biopic to compare it to the 1979 Kurt Russell made-for-TV film, which is being released on DVD on March 2. However, I sense that I learned more about The King from the earlier production.
The Russell version, which suspense and thriller legend John Carpenter directed and teenager since before you were born Dick Clark produced, seemed to capture the spirit of Presley much better than the later production. This is likely because it was filmed soon after Presley's 1977 death and because the 1960s feel seemed more genuine in this movie that was made much closer to that era than the Meyers version.
The Russell film also earned the high praise of increasing my regard for Presley and his music despite my prejudices regarding his lifestyle and my favorite Elvis having the last name Costello. I confess as well that I like the song "Heartbreak Hotel."
Seeing a 10 year-old Elvis express disappointment at getting a guitar, rather than a bicycle, for Christmas but learning to play it well was far more interesting and genuine than the sappy interviews about a contestant performing for his or her family as a child that I choked down the one time that I endured an episode of American Idol.
Elvis also reminded me of Idol in that he had dreams of stardom in high school and enjoyed accelerated success. I can understand how people of the time rooted for this lower-class young man who loved his momma to succeed.
It is just unfortunate that Presley did not find someone who could guide him and help him control his numerous impulse-control problems; Elvis does disco and an appearance on Love Boat would have been inevitable and highly entertaining.
A 1979 interview with Carpenter that a special feature on the DVD includes does a good job expressing why he selected Russell, who was best known for his roles as a clean-cut kid or college student in Disney films, as Presley. Russell did not look like Presley but had an excellent sense of his personality and ambitions.
Elvis additionally shows Presley respect by stopping just short of depicting his early '70s "come-back" period that is also known as the "Fat Elvis" era of his life. However, as a well-written and informative booklet that accompanies the DVD states, the film does provide a sense of what the audience knew was to come.
Despite scenes showing fans mob Elvis and his performance on The Ed Sullivan Show, I considered the most revealing segment to be one in which fans who were standing outside the gates of Graceland openly expressed their great disappointment when Presley's wife and future Dallas star was alone in a car that was approaching the house. Elvis was everything to these teen girls, and Priscilla had no place in his life or even his entourage.
In addition to the feature that includes the Carpenter interview, and one with Russell from the same era, the set has a great segment from a 1964 "Elvis" day on Clark's American Bandstand in which the audience expresses that they like Presley and The Beatles equally.
Anyone with thoughts about either biopic are encouraged to e-mail at tvdvdguy@gmail.com. Thank you; thank you very much.
---
TV on DVD Reviews: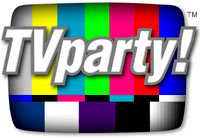 TVparty! for TV Shows on DVD!
Patrick Duffy of Dallas Interview
---
Review by John Stahl

John Stahl is a freelance legal writer who is also a fan of classic and cult television programs. He can be reached at
tvdvdguy@gmail.com
.
---
---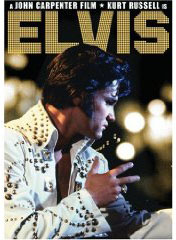 Elvis
Product Details
Actors: Kurt Russell, Shelly Winters, Season Hubley, Bing Russell, Pat Hingle
Directors: John Carpenter
Format: Color, DVD, NTSC, Widescreen
Language: English
Region: Region 1 (U.S. and Canada only. Read more about DVD formats.)
Number of discs: 1
Rating: PG (Parental Guidance Suggested)
Studio: Shout! Factory
DVD Release Date: March 2, 2010
Run Time: 170 minutes

Special Features
Bringing A Legend To Life Featurette With Archival Interviews Of Kurt Russell And John Carpenter (1979)
Commentary By The Voice Of Elvis Ronnie McDowell And Author Edie Hand
Rare Clips From American Bandstand
Photo Gallery

Product Description
Just two years after Elvis Presley passed away, Kurt Russell brought him back to life in the original biopic about the King of Rock n Roll. Released through ABC in 1979, Elvis marked the first time director John Carpenter and actor Kurt Russell would work together in what would become a legendary pairing in film history (Escape From New York, Big Trouble In Little China, The Thing and Escape From L.A.).
Tracing Presleys life from his impoverished childhood to his meteoric rise to stardom to his triumphant return to Las Vegas, Elvis features Shelley Winters (Gladys Presley), Season Hubley (Priscilla Presley), Bing Russell (Kurts real-life father as Vernon Presley), Pat Hingle (Colonel Tom Parker), Joe Mantegna (Memphis Mafia member Joe Esposito) and Ed Begley Jr. (drummer D.J. Fontana) in an all-star supporting cast for an effort that garnered numerous Emmy nominations including Outstanding Lead Actor for Russell. Restored From The Original Film Elements
Actors in North Carolina / Southern Actors
PR4 & PR5 Pages for ads - CHEAP!
Carol Burnett Show on DVD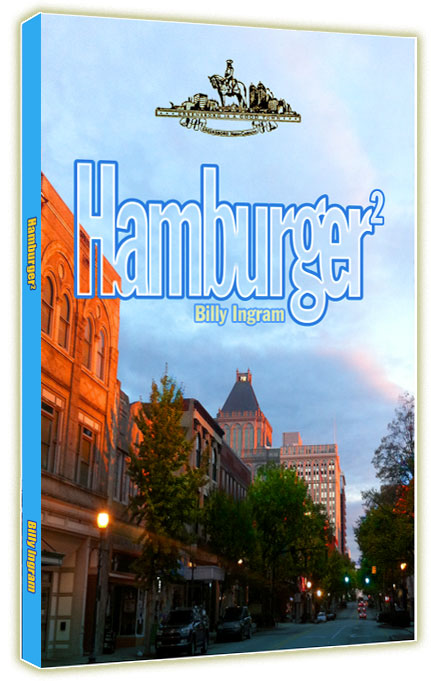 The focus is on Greensboro, NC!
---
Everything you're looking for is here:
Shop Amazon's New Kindle Fire