Reviews of the newest DVD collections
of your favorite classic TV shows!
Click on the title to order - huge discounts and free shipping through Amazon.com!

---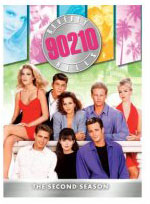 Beverly Hills, 90210 - The Second Season
This is one of the hottest selling DVD collections in the country right now, the flagship series of the second generation of Fox shows. Beverly Hills, 90210 was so immensely popular it came to define 1990's TV drama by focusing on the foibles of the young rather than the middle aged. Those who grew up with this show will be pleased with this attractive package of 28 episodes on 8 discs.
There's no question, producer Aaron Spelling changed the TV landscape forever with this series. From the product description: One of the definitive, landmark shows of the 1990s, 90210 quickly became an important fixture on the FOX and in the popular discourse of adolescents and young adults. The second season's main characters, Dylan, Kelly, Donna, Steve, David, Andrea and twins Brandon and Brenda all attended West Beverly Hills High School. Brandon and Brenda Walsh and their parents, transplants from Minneapolis were the stable nuclear family with strong values; their home was a safe haven for the whole gang and the center of much of the drama. The show dealt with a steady stream of love triangles and other romantic entanglements and occasionally touched on more serious issues as well.
Serious issues indeed, this season the 90210 teens (I always found it strange that 30 year old looking actors were portraying teenagers but whatever) were embroiled in a panorama of hot button issues like drug use, gun deaths, teen pregnancy, steroids and AIDS.
This primetime soap opera is loads of fun because of the fashions and the hairstyles but some music has been changed for this DVD release, a common problem today. I doubt you'll notice; I didn't and haven't read of any pre-release complaints.
Extras include some entertaining interviews with the actors who played the Walsh parents discussing the impact the show had on their lives and a handy recap of the season.
Cast:
Jason Priestley
Shannen Doherty
Jennie Garth
Ian Ziering
Tori Spelling
Brian Austin Green
Luke Perry
---
TV on DVD Reviews: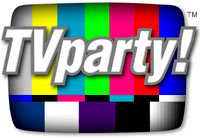 TVparty! for TV on DVD!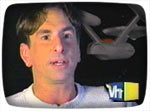 Reviews by Billy Ingram,
as seen on VH1, Trio and Bravo.
On BRAVO'S 100 Funniest Movies this month!




Carol Burnett Show on DVD
| | |
| --- | --- |
| FEATURES YOU MIGHT ENJOY: | |
---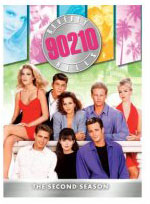 Plot Outline: Focuses on the pleasures and problems of a group of rich children who go to West Beverly High School.

Plot Synopsis: Originally based around the lives of a group of high school students living in the wealthy Beverly Hills neighborhood, then later moving on to their college days as they got older.

The kids become friends and enemies, fall in and out of love, and go through an endless series of crises as this small group somehow becomes personally involved in every newsworthy social issue from alcoholism to South African apartheid to pregnancy to AIDS.

DVD Features:
Available Audio Tracks: English (Dolby Digital 2.0 Stereo)
All 28 episodes from the 1991-1992 season on 8 discs
EXTRAS:
- Meet the Walshes - Carol Potter (Cindy Walsh) and James Eckhouse (Jim Walsh) take a reflective look at their days on the Beverly Hills 90210 set.
- Our Favorite Valentine - Christine Elise remembers her unforgettable role at the edgy and misunderstood Emily Valentine.
- Everything You Need To Know About Beverly Hills 90210 Season 2
1970's TV shows on DVD
1960's TV Shows on DVD
Everything you're looking for is here: