by your matchless friend, Billy Ingram
In the early days of television, sponsors wanted popular TV characters to interact with their products. That was especially true of cigarette manufacturers.
Let's look at three Winston Cigarette ads from around 1962 starring the cast of The Beverly Hillbillies.
Sadly, the actress that played Cousin Pearl, Bea Benaderet, died of lung cancer a few years years after this commercial was shot. Irene 'Granny' Ryan was another longtime smoker who developed lung cancer, she died following a stroke onstage in 1973 while starring in Pippin on Broadway.
Kent sponsored The Dick Van Dyke Show so the cast happily extolled the virtues of the cigarette with the Micronite center.
Steve McQueen recorded this commercial for Viceroy, the sponsor of his TV series Wanted Dead or Alive (1958-1961). Another amazing coincidence - McQueen died of lung cancer in 1980.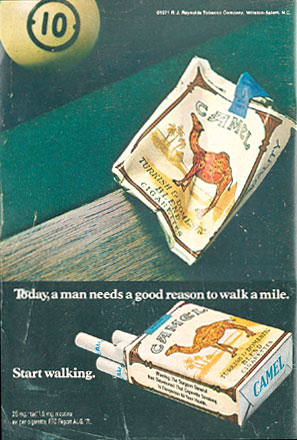 What could be better than the recommendation of hillbillies, cowboys and comedy writers? How about the doctor's choice in smoking? That would be Camels, according to a survey in the 1950s. Guess who conducted that survey?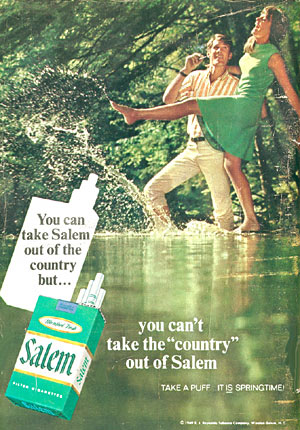 "You can take Salem out of the country but you can't take the country out of Salem" was an effective jingle, the last TV campaign for this venerable brand before the ban on tobacco advertising took effect in 1971.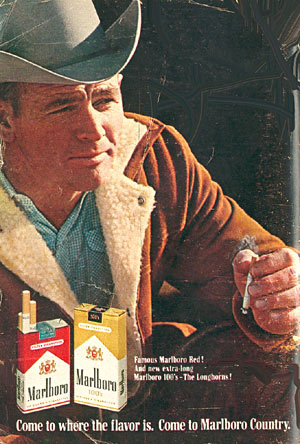 Speaking of 1971, that was the year the CEO of Phillip Morris went on Face The Nation to tell smokers that it's perfectly OK to light up even if you're pregnant.
"It's true that babies born from women who smoke are smaller but they're just as healthy as the babies born from women who do not smoke," he told the TV audience. "And some women would prefer to have smaller babies."