Reviews of the newest DVD collections
of your favorite classic TV shows!
Click on the title to order - huge discounts and free shipping through Amazon.com!

---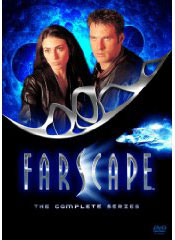 Farscape
Complete series perfect for 'Black Friday' and 'Too Cool for School' lists
I must begin this review of the terrific complete series set of the four-season 1999-2003 sci-fi drama "Farscape" with an apology to the creators, writers, and cast. The show did not grab me when it aired, and I did not watch it regularly; it seemed too derivative of other sci-fi shows, and I also considered it too hard-core sci-fi for my tastes.
My feelings began changing when I watched episodes with friends who were big fans; watching the entire first season and most of the second season for this review made me a convert. The show and the special features are definitely cool enough for your dorm collection, and the set earned a list on my upcoming "Black Friday" list of complete series collections that make great holiday gifts.
"Farscape" presents a very interesting corner of the universe, and the DVD brings out how well the ship around which the show was centered and the planets and other places that the crew visited were designed and the series was filmed. Additionally, the sound was very clear and crisp.
Another good element of the show addresses my criticism of the "Star Trek" series that most of the aliens look like humans. Many inhabitants of the "Farscape" universe look more like "Star Wars" creatures, and several of them are puppets that the Jim Henson Company of muppet fame created.
On a broader level, the show shares the relatively timeless quality of good sci-fi in that setting a show in a highly alien society helps make it avoid looking dated. This show should continue to look fresh until space flight becomes common and humans interact regularly with aliens.
The underlying premise of "Farscape" is derivative but done well and opens the door to good thought-provoking television. Current day astronaut/scientist/stud John Crichton gets sucked into a wormhole and flung into a galaxy far far away while testing a NASA space module. He soon meets up with a small group of alien misfits who are trying to escape in their prison transport ship.
The crew keeps busy evading capture and other threats, trying to obtain enough food and other supplies to survive, finding ways to repair serious damage that "critters" and other hostile forces inflict on their ship, reuniting with and/or rescuing loved ones, and attempting to find their way to their respective home. Their leisure time activities include inter-species sex.
Derivative elements include a crew that has a large menacing member of a Klingon/Jaffa type warrior race, a soldier who is labeled a traitor for helping Crichton, an empathetic priest/healer, and a Dr. Smith from "Lost in Space" style cowardly greedy former tyrant.
Moya the spaceship itself is a living creature known as a leviathan who bonds physically and mentally with its pilot; Moya is also the caring biological mother of Talon, a ship that was born with weapons and was commandeered by devious and ruthless mercenary Captain Crais soon after his birth.
Rygel XVI, the aforementioned tyrant, is one of the puppets that was created for the show but seems as human as the actors. In fact, a scene in which he appeared to die was rather sad.
The trilogy that aired near the end of the second season is one of the best storylines of the first two seasons because it includes every element that make the show great. Additionally, exiled soldier Aeryn Sun gets the best line of the season in that episode; after dodging a small fire ball that shot out of an alien's mouth, she remarks that she has seen bigger.
This trilogy starts with planning a heist to get money to achieve a noble purpose; this plan places the crew in the path of arch-nemesis Scorpius, who wants to suck Crichton's knowledge of wormholes out of his head, requires contact with foes from other episodes, includes a "critter" threat, touches on the bonds that crewmembers share, and involves the regular theme of the concern that a crew member feels toward a loved one.
The extras in the set are also terrific; the features on the formation of the show, the filming of episodes, and the developments were interesting. I expect too that a gag reel includes the wonderful wit of series star Ben Browder. The features that are exclusive to the complete series set include a premiere of a behind-the-scenes feature, a look at the music of the show, and new interviews with the cast and creative team.
It is disappointing that A&E video did not acquire the rights to the 2004 "Farscape" mini-series "The Peacekeeper Wars," which wrapped up the series. However, I have been told that Best Buy sells a complete series set that includes this program. Alternatively, this DVD is available online for less than $10.
I would love to have long-term "Farscape" fans send me any musings; my e-mail address is tvdvdguy@gmail.com.
Please do share your thoughts regarding this show as e-mail to tvdvdguy@gmail.com.
---
TV on DVD Reviews: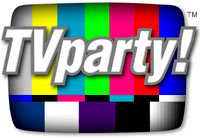 TVparty! for TV Shows on DVD!
Patrick Duffy of Dallas Interview
---
Review by John Stahl

John Stahl is a freelance legal writer who is also a fan of classic and cult television programs. He can be reached at
tvdvdguy@gmail.com
.
---
---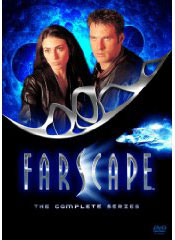 Farscape

Product Details
Actors: Ben Browder, Claudia Black, Anthony Simcoe, Lani John Tupu, Gigi Edgley
Format: Box set, Closed-captioned, Color, NTSC
Language: English (Dolby Digital 2.0 Stereo), English (Dolby Digital 5.1)
Region: Region 1 (U.S. and Canada only. Read more about DVD formats.)
Aspect Ratio: 1.33:1
Number of discs: 25
Rating: NR (Not Rated)
Studio: A&E Home Video
DVD Release Date: November 17, 2009
Run Time: 4086 minutes

Product Description
John Crichton. Astronaut. Flung through a wormhole and lost in a galaxy far from home. He finds himself in the middle of a prison break, surrounded by hostile aliens, soaring through space inside a glorious living space ship called Moya. Hunted by the relentless Peacekeepers, he allies himself with his unimaginably alien fellow refugees and searches for a way home.
So begins the epic sci-fi classic Farscape. A fusion of live action, state-of-the-art puppetry, prosthetics and CGI, Farscape features mind-boggling alien life forms, dazzling special effects, edge-of-your-seat thrills, irreverent humor and unforgettable characters — all brought to life by the creative minds at Jim Henson's Creature Shop. No wonder it's been called the most imaginative sci-fi series in television history.
Here, in time for the series' tenth anniversary, are all four Farscape seasons, 88 episodes, together for the first time in one epic collection. These are the adventures of Moya's crew — Crichton, Peacekeeper Aeryn Sun, warrior Ka D'Argo, azure priestess Zhaan, spritely thief Chiana, Dominar Rigel, Pilot and many others. Like Moya herself, this package contains amazing surprises including hours of bonus materials, making-of featurettes, commentaries, interviews, deleted scenes and much more. Prepare for Starburst!
BONUS FEATURES:
29 Episode Commentaries, including "Premiere" with Rockne S. O'Bannon, Brian Henson and Ben Browder; "Jeremiah Crichton" with Claudia Black, Producer/Writer David Kemper, Browder and O'Bannon; "Bone to Be Wild" with Anthony Simcoe; "Relativity" with Lani Tupu (Crais/Voice of Pilot) and Director Peter Andrikidis; and, "Bad Timing" which features Browder, Black and Kemper discussing the series' final episode.
Multiple featurettes and documentaries including "In the Beginning: A Look Back with Brian Henson"; "Making of a Space Opera" and "Inside Farscape: Save Farscape," on which fans, cast and crew discuss the fate of their beloved series.
Multiple video profiles featuring archival clips and cast/crew discussing their characters and roles on Farscape.
Over 90 minutes of deleted scenes.
Slideshows and archival photo galleries, including character concepts and promo photos.
Production design galleries featuring screenshots, rough drafts and concept slide shows.
Behind-the-Scenes interviews with Ben Browder, Claudia Black, Anthony Simcoe, Virginia Hey, Gigi Edgley, Paul Goddard (Stark), Wayne Pygram (Scorpius) and more.
Original TV promos and trailers
PR4 & PR5 Pages for ads - CHEAP!
Carol Burnett Show on DVD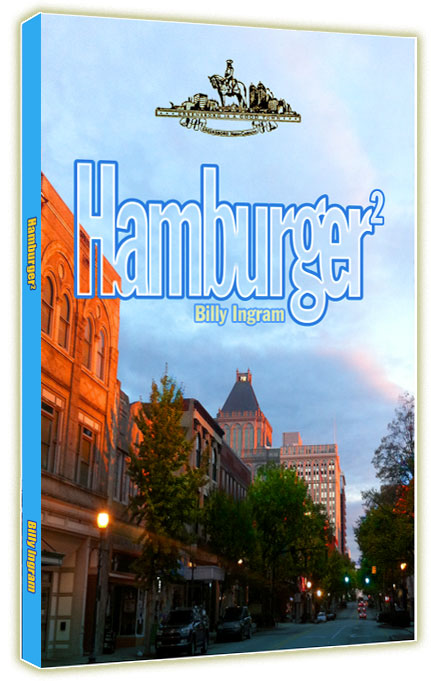 The focus is on Greensboro, NC!
---
Everything you're looking for is here:
Shop Amazon's New Kindle Fire