Reviews of the newest DVD collections
of your favorite classic TV shows!
Click on the title to order - huge discounts and free shipping through Amazon.com!

---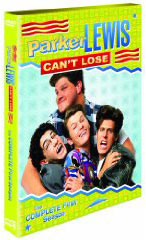 Parker Lewis Can't Lose: The Complete First Season
Sometimes you have to say not a problem
Referring to the numerous '80s pop culture references in the amusing 1990-91 first season of the early Foxcom "Parker Lewis Can't Lose" as being as dated as prime-time soap "Dynasty" star Joan Collins is appropriate.
The almost countless references in the first several episodes include rocker Tom Petty, the rock groups Depeche Mode and Wham, Roseanne Barr, Madonna, the Teenage Mutant Ninja Turtles, and numerous ones to the film "Ferris Bueller's Day Off" that inspired this show about teen-age con-man and prankster Lewis and his best buds.
The general white bread charm of series star Corin "Corky" Nemec as Lewis adds a goofy charm to this show. It could easily have been called "Parker: A Boy and his Dream" in reference to child star Nemec's "Gee, Dad; I know that you can build that car" role in the film "Tucker: A Man and his Dream."
One of the nicest things about the DVD set, which will be released on June 30, of this show is that it is better than I remembered. The show, which seemed to be the child of "Saved by the Bell" of the same era and the earlier "After-School Specials," depicted typical high school plots with interesting twists. The pilot had Lewis falling in love with the girl that BFF Mikey the rocker was pursuing.
Other plots included Mikey dropping out of school to become a rock star, Lewis and his posse finding the school's pirate-radio station, the popular Lewis running for junior class president against a better qualified candidate, Mikey dating a girl who he thought was his secret admirer, and Lewis getting authoritarian wannabe-cougar principal Musso replaced by someone worse.
The well-cast show also has the benefit of having actors who generally look like teens playing teens. This show also employs the techniques of internal monologues and cartoonesque elements, such as fast-motion and comic sound effects, that succeeded in the more recent comedy "Scrubs." Unfortunately, a nice soundtrack of alternative music was an early casualty.
The extras consist of audio commentaries on some episodes and a feature about the show that include interviews with its creators and cast members.
I would not go as far to say that the show achieved the "coolness" that Lewis and the boys sought. However, the show brought back memories of other fun high school sitcoms of the same general era. "Square Pegs" and the TV series "Fast Times at Ridgemont High" come to mind.
Please do share your thoughts regarding this show as e-mail to tvdvdguy@gmail.com.
---
TV on DVD Reviews: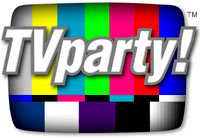 TVparty! for TV Shows on DVD!
Patrick Duffy of Dallas Interview
---
Review by John Stahl

John Stahl is a freelance legal writer who is also a fan of classic and cult television programs. He can be reached at
tvdvdguy@gmail.com
.
---
---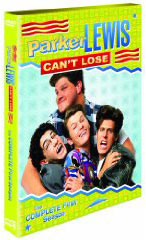 Parker Lewis Can't Lose - Season One
Product Details
Actors: Corin Nemec, Billy Jayne, Troy W. Slaten, Melanie Chartoff, Abraham Benrubi
Directors: Bryan Spicer
Format: Box set, Color, DVD-Video, Full Screen, NTSC
Language: English
Region: Region 1
Number of discs: 4
Rating: NR (Not Rated)
Studio: Shout! Factory
DVD Release Date: June 30, 2009
Run Time: 900 minutes

Product Description
For most teenagers, high school is filled with obstacles nearly impossible to traverse. But then there is Parker Lewis (Corin Nemec, Stargate SG-1), the one teenager able to overcome any barrier with the use of his wits and the help of his best buds, rock n roller Mikey (William Jayne) and their quintessential nerd assistant Jerry (Troy Slaten). Of course, that does not mean Principal Grace Musso (Melanie Chartoff) will give up her attempts to foil the Buds' plans to maintain total coolness!

With smart writing, a unique style, an amazing supporting cast including Abraham Benrubi (ER) and Timothy Stack (Son Of The Beach)the first season of Parker Lewis Cant Lose ushered in the coolness of the 90s: brightly colored shirts and all!
Bonus Features:
* The History Of Coolness: A Look Back At Parker Lewis Cant Lose With The Cast And Creators
* Audio Commentaries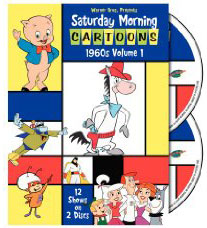 PR4 & PR5 Pages for ads - CHEAP!
Carol Burnett Show on DVD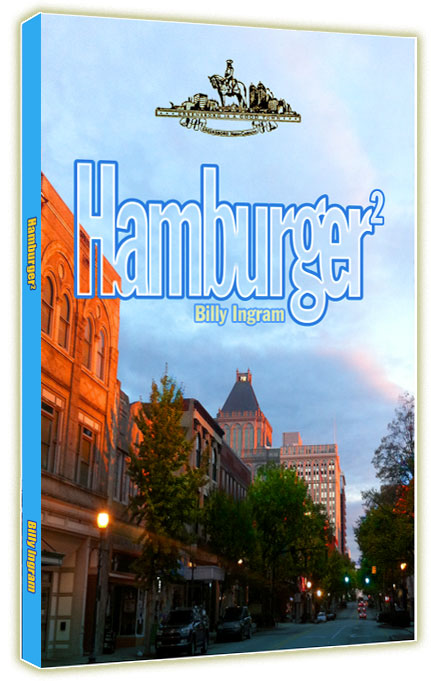 The focus is on Greensboro, NC!
---
Everything you're looking for is here:
Shop Amazon's New Kindle Fire
Shop Amazon's New Kindle Fire