Reviews of the newest DVD collections
of your favorite classic TV shows!
Click on the title to order - huge discounts and free shipping through Amazon.com!

---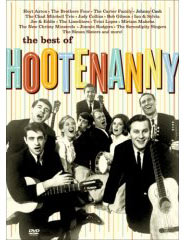 The Best of Hootenanny
This is - I'm not kidding - the most exciting DVD product I've seen in a long time, maybe of all time. I can't think of another DVD collection I viewed all the way through, and then watched again at the very first opportunity. It's like a CD you want to play over and over.

If you're a folk/ country/ gospel/ jazz/ bluegrass/ world music lover - or just interested in the roots of American rock music - this is the ultimate early-sixties collection; an exciting, eclectic mix with heart-stopping performances from Trini Lopez, Mariam Makeba, The Chad Mitchell Trio, Johnny Cash, Hoyt Axton, The Dillards, Flatt & Scruggs, Ian & Sylvia, Marion Williams, Jimmie Rodgers, The Tarriers, Doc Watson and many others. Continuity is preserved and the performances are, every one, a gem. There are also some seriously genius comedy routines sprinkled throughout from Vaughn Meader, Louis Nye, Bill Cosby, Jackie Vernon and Woody Allen.

These shows were broadcast from various college campuses like UCLA, UVA-Charlottesville, Penn State, Salem College, University of Pittsburgh, Dartmouth, Arizona State just to name a few - so you may even see your alma mater represented. Picture and sound quality on the three discs is superb and the attractive package comes with a slim booklet with a concise history of the series.
Bravo to the original producers of Hootenanny for one of the best music series ever attempted on TV - and to Shout! Factory for resurrecting it in the best possible fashion.

First-time on home video, this title was released on January 16, 2007. Order now!
This is the it.
---
TV on DVD Reviews:
---
FEATURED TV DVDs: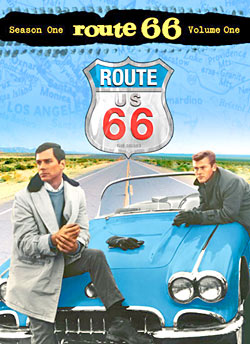 Route 66 -
Season One Volume 1
Martin Milner (Tod Stiles) and George Maharis (Buz Murdock) star in this classic television drama about a couple of young guys who set out to see America in a brand new 1961 Corvette drop top.
What makes this show truly unique is that it was filmed in a different U.S. city each week, giving us a stark glance at what living in America looked like in 1960. It was a vastly different landscape, people lived a lot closer to the dirt back then. (I'll bet that decrepit New Orleans dock in episode three is a multi-million dollar condo development if it wasn't washed away by the levy failure.)
No television show had ever attempted anything on this grand a scale before, the technology necessary to make mobile TV production a practical enterprise had just been made available.
Read the entire review of Route 66 on DVD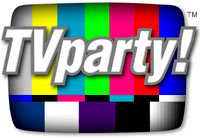 TVparty! for TV on DVD!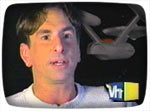 Reviews by Billy Ingram,
as seen on VH1, Trio and Bravo.
| | |
| --- | --- |
| FEATURES YOU MIGHT ENJOY: | |
---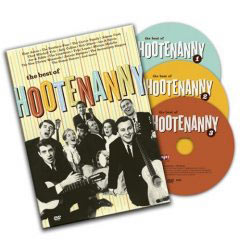 Hootenanny DVD

DVD Features:
Available Audio Tracks: English (Dolby Digital 1.0)
80 songs on three discs

Plot Synopsis:
Musical variety show, originating from a different college campus each week, featuring various pop-folk groups of the period. Unfortunately, a combination of blacklisting certain controversial performers (most notably Pete Seeger), several major performers boycotting the show as a result (most notably Peter, Paul, and Mary and the Kingston Trio), and the rise of the British Invasion in early 1964 condemned this show, well-remembered by its many fans, to a two-season run.

Product Description
Between Elvis Presley and the Beatles, folk music enjoyed a brief popularity among young Americans. Heard in coffee shops and on college campuses, acts like Judy Collins, the Brothers Four, and Jimmie Rodgers were leaders in the genre. Hosted by Jack Linkletter.
1970's TV shows on DVD
1960's TV Shows on DVD
Everything you're looking for is here: