Reviews of the newest DVD collections
of your favorite classic TV shows!
Click on the title to order - huge discounts and free shipping through Amazon.com!

---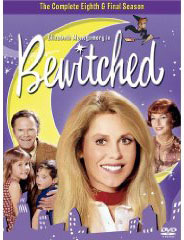 Bewitched: The Complete Eighth Season
Super super-natural fun
I must disagree respectfully with the large number of fans of the classic 1960s super-natural sitcom "Bewitched" that the show slid badly by its eighth and final season. Watching the DVD set of this season, which will be released on July 14, was a treat.
I especially enjoyed having the brief introduction to each episode by series star Elizabeth Montgomery restored. The facts that Montgomery was very gay friendly and that someone who I know who knew her stated that she was very warm make her one of the few celebrities that I wish I would have had the chance to interview.
Many fans of the show will also disagree with me that one of the funniest episodes of the series is from the eighth season. The third episode presented an interesting theory regarding the origin of the legendary Loch Ness monster.
I loved the silly appearance of the monster, the surreal and psychedelic elements of the episode, the performance of frequent "Bewitched" guest-star Bernie "Doc or Siegfried" Kopell as a heavily-accented German monster hunter, and the inclusion of Samantha's kooky and groovy cousin Serena.
The first episode of the season was another classic that found Samantha, who had lost her powers and was suffering from amnesia, literally in the clutches of a Henry VIII who looked nothing like Jonathon Rhys Meyers.
The Henry VIII episode also had a joke that was surprisingly racy for the show and 1969. Samantha's mortal husband Darrin had traveled back in time to rescue her and mentioned their children. When Samantha asked about the children, Darrin replied that they were not born yet but would be if Samantha cooperated.
Another interesting episode had George Washington visiting the Stephens family and getting arrested for speaking out about the importance of speaking out in a time of war; this is very relevant today.
The racy joke from the Washington episode had Samantha telling Washington that beds were more popular than ever. On a similar note, I noticed even as a child that Darrin and Samantha were the first married couple who I saw share a bed.
The final season also expressed some ennui that the actors likely were feeling. Samantha commented that she was in a rut when she was refereeing bickering between Darrin and Samantha's wonderfully drag queenesque mother Endora. There were also a few references to the long period that Darrin and Samantha were married. Further, Darrin was beginning to express frustration at Samantha's mother and father turning him into various farm animals.
The ennui did not bother me, but I was disappointed that the season lacked an Uncle Arthur episode in which the hysterical Paul Lynde created havoc with a practical joke run amok. He was a favorite character and should have participated in the final season.
I have mixed feelings about the fact that the show, like most others of the era, lacked a big final episode. A significant development would have been a good send-off, but it is nice to think that the Stephens family continued their lives on Morning Glory Circle that included Darrin creating wonderfully hooky advertising campaigns, Endora casting spells that revealed human foibles, and historical and fictional characters appearing in the living room.
Please do share your thoughts regarding this show as e-mail to tvdvdguy@gmail.com.
---
TV on DVD Reviews: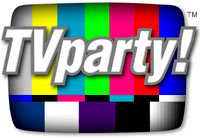 TVparty! for TV Shows on DVD!
Patrick Duffy of Dallas Interview
---
Review by John Stahl

John Stahl is a freelance legal writer who is also a fan of classic and cult television programs. He can be reached at
tvdvdguy@gmail.com
.
---
---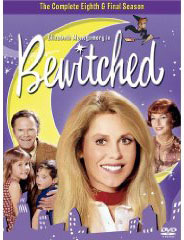 Bewitched: The Complete Eighth Season
Product Details
Actors: Elizabeth Montgomery, Dick Sargent, Agnes Moorehead, David White, Erin Murphy
Format: Box set, Color, Dubbed, DVD, Full Screen, Subtitled, NTSC
Language: English
Subtitles: Portuguese, Spanish
Region: Region 1 encoding (US and Canada only)
PLEASE NOTE: Some Region 1 DVDs may contain Regional Coding Enhancement (RCE). Some, but not all, of our international customers have had problems playing these enhanced discs on what are called "region-free" DVD players. For more information on RCE, click here.
Number of discs: 4
Rating: Unrated
Studio: Sony Pictures
DVD Release Date: July 14, 2009
Run Time: 677 minutes

Product Description
Elizabeth Montgomery twitches up one last round of magic and mayhem in Bewitched: The Complete Eighth & Final Season along with Dick Sargent, Agnes Moorehead and David White. A European tour launches the final season in which Samantha and Darrin encounter the likes of King Henry VIII, the Loch Ness Monster and a Leaning Tower of Pisa that's suddenly standing straight! Back at home, Tabitha faces her first day in school while Adam's witchcraft powers are put to the test. Serena flirts with a wealthy client after losing her powers, and the Stephens family becomes an unlikely host to George and Martha Washington after the first President is arrested for exercising his right to free speech. Look for special guest appearances by Peter Lawford (of the original Rat Pack), Julie Newmar (Catwoman on TV's Batman), Bernie Kopell (Doc on TV's The Love Boat), Billie Hayes (Witchiepoo on TV's H. R. Pufnstuf) and Will Geer (Grandpa Walton on TV's The Waltons). Also returning are series regulars Alice Ghostley (Esmeralda), Maurice Evans (Maurice), Erin Murphy (Tabitha), Bernard Fox (Dr. Bombay) and Kasey Rogers (Louise Tate).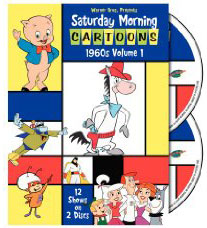 PR4 & PR5 Pages for ads - CHEAP!
Carol Burnett Show on DVD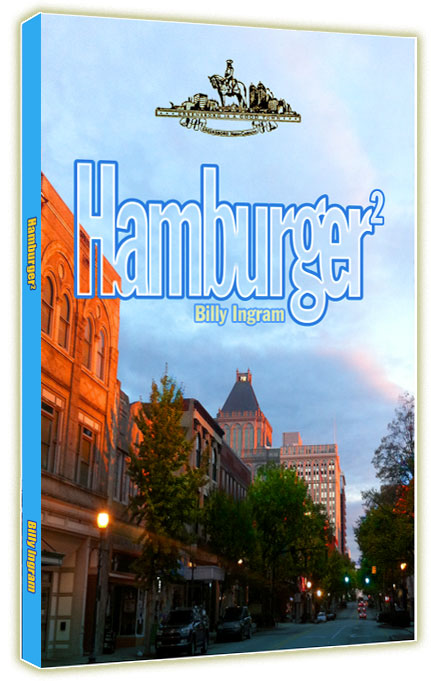 The focus is on Greensboro, NC!
---