Reviews of the newest DVD collections
of your favorite classic TV shows!
Click on the title to order - huge discounts and free shipping through Amazon.com!

---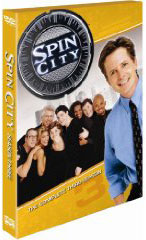 Spin City: Season Three
I gave a great deal of thought regarding how to "spin" this review of the DVD release of the third season of the 1990s sitcom "Spin City." The sad truth is that the first two seasons of this series about deputy mayor of New York Mike Flaherty and his bizarre staff were better.
The spin is that the third season was still decent television comedy but was too bland, which was likely due to the progression of the Parkinson's Disease of series star Michael J. Fox. I had not realized how much he carried the show until seeing the contrast between these largely lifeless episodes and the second season shows that were released on DVD a few months ago. The fact that the show resorted to adding Heather Locklear, not to mention Charlie Sheen later, to the cast the following season confirmed that it was in decline.
It seemed that the pilot light had also gone out under the formerly better cast; One of the worst examples is Michael Boatman, who played Carter the openly gay director of minority affairs, He seemed to just express mild outrage at bad behavior and be generally fussy. None of the story lines from the first half of the season even involved a minority affairs issue in this series set in a city with a highly diverse population.
I had forgotten the job that Nikki, the often unhappy middle-aged "Cathy" of the office held at city hall. Her third season role was limited largely to efforts to kindle and later sustain a romantic relationship with Flaherty.
The sad truth is that many of the plots were generic sitcom chestnuts that any show could have presented. The Thanksgiving episode had the staff and the mayor's estranged father join him at Gracie Mansion for dinner. Typical conflicts erupted among the staff, and the same pattern that had defined the relationship between the mayor and his father continued. Even the twists in resolving these storylines merely reflected the more cynical tone that began invading sitcoms in the '90s.
In an apparent attempt to attract animal lovers, other episodes had Flaherty bringing a baby deer that he had shot accidently to the hospital and feuding with a monkey several weeks later. Even the "Cousin Oliver" of the season was Carter's suicidal geriatric dog Rags.
As a big fan of Fox and series creator/executive producer Bill Lawrence of "Scrubs" and "Clone High," I regret that this review was not better. I do think that the predicted online sale price of approximately $15 will be worth the benefit of owning every season that has been released on DVD.
I am especially eager to hear from anyone whose views regarding this season differed from my own; my e-mail address is tvdvdguy@gmail.com.
---
TV on DVD Reviews: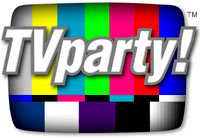 TVparty! for TV Shows on DVD!
Patrick Duffy of Dallas Interview
---
Review by John Stahl

John Stahl is a freelance legal writer who is also a fan of classic and cult television programs. He can be reached at
tvdvdguy@gmail.com
.
---
---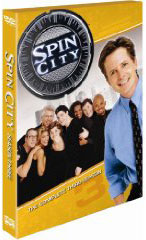 Spin City: Season Three
Product Details
Actors: Michael J. Fox, Richard Kind, Michael Boatman, Barry Bostwick
Directors: Andy Cadiff
Format: Full Screen, NTSC
Language: English
Region: Region 1 (U.S. and Canada only. Read more about DVD formats.)
Number of discs: 4
Rating: G (General Audience)
Studio: Shout! Factory
DVD Release Date: November 3, 2009
Run Time: 570 minutes

Product Description
Michael J. Fox is back as Deputy Mayor Mike Flaherty, the damage-controlling spin wizard to New York Citys favorite blundering boss man, Mayor Randall Winston. Season Three spells reelection time, and that means business in the office, aside from a steady stream of assassination plots, supermodels, teenage girl muggers, ex-girlfriends and a city full of problems. With all the ensuing chaos, there are enough distractions and obstacles to make business nearly impossible for Mike and his crew. Guest stars included Conan OBrien, Heidi Klum, Joe Torre, Lou Diamond Phillips and Courtney Thorne-Smith.
PR4 & PR5 Pages for ads - CHEAP!
Carol Burnett Show on DVD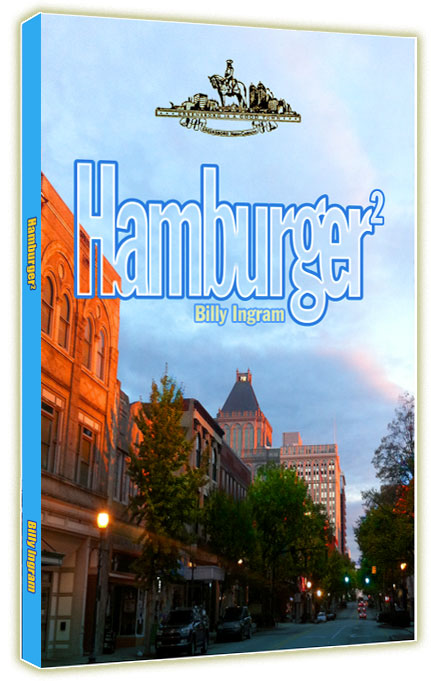 The focus is on Greensboro, NC!
---
Everything you're looking for is here:
Shop Amazon's New Kindle Fire
Shop Amazon's New Kindle Fire