Reviews of the newest DVD collections
of your favorite classic TV shows!
Click on the title to order - huge discounts and free shipping through Amazon.com!
(Ordering TV shows on DVD from the United Kingdom? Click here! )
---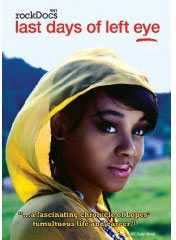 The Last Days of Left Eye
The Last Days of Left Eye, a VH1 RockDoc, is one of the most amazing documentaries I've ever seen, devastating in its scope, an unflinching look at one of pop music's most enigmatic entertainers.
Lisa 'Left Eye' Lopez was a member of TLC, the hottest selling girl group of all time. Watch as she shreds her career, dissolves her friendships, burns her bridges with the industry and her fans, flailing around in a drugged and/or drunken state with no regard for anyone but herself.
This raw, hand-held footage comes from a documentary Left Eye was filming in the weeks before her death, it shows a lost girl twirling around messed up out of her head in La Ceiba, Honduras. There's no mention of drug and alcohol abuse in the film - I imagine because Left Eye's family owns this project - but it's clear for anyone who wants to see that this troubled chanteuse was on an unstoppable path of destruction fueled by something other than the warm tropic air.
Even killing a young girl in a car accident, captured in this film, isn't enough to stop Hurricane Left Eye.
The most shocking scene comes at the end. After watching this gal in various states of intoxication for weeks on end, after killing an innocent child, we see her DRIVING again! The people in the back seat are completely oblivious that they are putting their lives on the line with this deranged maniac at the wheel. Sure enough, in short time, the camera catches the very moment when she jerks the wheel with a scream; the screen goes black as she tumbles to her death. That she didn't kill anyone else is a miracle.
I would say how sad this was but it's hard to have sympathy for someone so reckless and foolish. It certainly makes for compelling viewing.
Special features include deleted scenes and a new song.
This one is not to be missed!
---
TV on DVD Reviews: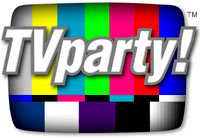 TVparty! for TV Shows on DVD!
Auto huren makes it possible to compare all car rental companies all over the world!
Compare the top sellers of Instagram followers on Buy instagram followers reviews!
An overwiew of guides and gutscheincode with the best tips and tricks to save money! on Ebookers.
Patrick Duffy of Dallas Interview




Carol Burnett Show on DVD
| | |
| --- | --- |
| FEATURES YOU MIGHT ENJOY: | |
---
Actors: Lisa "Left Eye" Lopes
Directors: Lauren Lazin
Format: Color, DVD-Video, NTSC
Language: English
Region: Region 1 (U.S. and Canada only. Read more about DVD formats.)
Aspect Ratio: 1.33:1
Number of discs: 1
Studio: Starz / Anchor Bay
DVD Release Date: September 9, 2008
Run Time: 86 minutes
Superman on DVD!
Batman on DVD!
The Flash on DVD!
Super Friends on DVD!
All New Super Friends on DVD!
Superman Doomsday on DVD!
Smallville on DVD!
Justice League: New Frontier
TV Shows on DVD
Holiday Specials on DVD
TV Commercials on DVD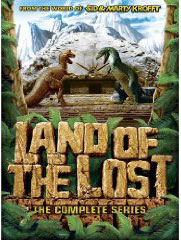 Amazon Prime - unlimited streaming
of your fave TV shows and movies!
Get your FREE 30 Day Trial!
Everything you're looking for is here:
Shop Amazon's New Kindle Fire
Everything you're looking for is here: