Reviews of the newest DVD collections
of your favorite classic TV shows!
Click on the title to order - huge discounts and free shipping through Amazon.com!

---
TV's funniest and most realistic sitcom, with one of the finest casts ever assembled, keeps getting better and better. No wonder, spoofing the world of Hollywood show biz is an ever flowing fountain for laughs. Plus, Jeremy Piven is a howl all by himself.
Entourage will go down in history as one of the greatest sitcoms of all time.
Product Description:
Sure it would be great to have it all, but at what price? For Vince, Eric, Drama and Turtle, life in Hollywood's fast lane isn't without its road bumps, as we learned when a botched deal cost Ari, Vince's longtime agent, his job. Will change at the top make the difference in getting Vince his dream picture - or will the boys regret giving Ari the ax?
DVD Features:
Available Subtitles: English, Spanish, French
Available Audio Tracks: English (Dolby Digital 5.1), French (Dolby Digital 2.0 Stereo), Spanish (Dolby Digital 2.0 Stereo)
Eight episodes on two discs
Commentary by creator-executive producer Doug Ellin, Kevin Connolly, Kevin Dillon, and Jerry Ferrara on Manic Monday, The Resurrection, and Adios Amigos
Anatomy of Entourage: an exclusive behind-the-scenes look at the making of the season finale
Museum of Television & Radio Panel: conversation with the cast
Number of discs: 2
Studio: Hbo Home Video
DVD Release Date: October 2, 2007
Run Time: 240 minutes
---
TV on DVD Reviews: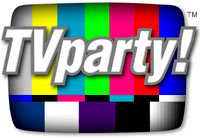 | | |
| --- | --- |
| | Reviews by Billy Ingram, as seen on VH1, Trio and Bravo. |




Carol Burnett Show on DVD
| | |
| --- | --- |
| FEATURES YOU MIGHT ENJOY: | |
---
YOU MAY ALSO LIKE: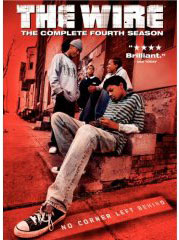 The Wire - The Complete Fourth Season

Plot Outline: Baltimore drug scene, seen through the eyes of drug dealers, and law enforcement.

Plot Synopsis: Set in Baltimore, this show centers around the city's inner-city drug scene. It starts as mid-level drug dealer, D'Angelo Barksdale beats a murder rap. After a conversation with a judge, Det. James McNulty has been assigned to lead a joint homicide and narcotics team, in order to bring down drug kingpin Avon Barksdale. Avon Barksdale, accompanied by his right-hand man Stringer Bell, enforcer Wee-Bey and many lieutenants (including his own nephew, D'Angelo Barksdale), has to deal with law enforcement, informants in his own camp, and competition with a local rival, Omar, who's been robbing Barksdale's dealers and reselling the drugs.

The supervisor of the investigation, Lt. Cedric Daniels, has to deal with his own problems, such as a corrupt bureaucracy, some of his detectives beating suspects, hard-headed but determined Det. McNulty, and a blackmailing deputy. The show depicts the lives of every part of the drug "food chain", from junkies to dealers, and from cops to politicians.
---
SEARCH here for what you want:
TV Shows on DVD
Holiday Specials on DVD
TV Commercials on DVD
Amazon Prime - unlimited streaming
of your fave TV shows and movies!
Get your FREE 30 Day Trial!
Everything you're looking for is here:
Shop Amazon's New Kindle Fire
Everything you're looking for is here: