Reviews of the newest DVD collections
of your favorite classic TV shows!
Click on the title to order - huge discounts and free shipping through Amazon.com!

---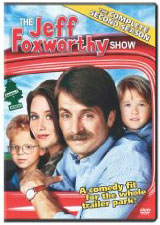 The Jeff Foxworthy Show - Season Two
You might be a small town native if you like this show
The second season of the 1990s sitcom "The Jeff Foxworthy Show," which is being released on DVD May 12, has southern comedian Foxworthy and his fictional family moving back to the small Georgia town where he grew up.
Fans of Foxworthy's humor will enjoy his "Lake Wobegon" style observations of the eccentric characters that populate Foxworthy's community. These include the pizza delivery guy who lightning has struck three times and Foxworthy flicks the porch light on and off to torment and the former high school football hero who lists his high school record on his resume.
This southern humor from the perspective of a southern seems to be saying that we can make fun of ourselves but you Yankees cannot. As a Yankee, I could not relate to these characters but enjoyed Foxworthy's spinster boss who had a crush on him and thrived on pop psychology management techniques that inevitably failed.
Although the show seems to intend to be a modern "Green Acres" involving a culture clash between the wife and sons of Foxworthy and the unsophisticated good ole boys and girls with whom Foxworthy grew up, it is actually a fable about coming home.
Foxworthy's business failing prompted him to return to the place where everyone knows his name and always has a place for him at the dinner table. However, he discovers that living in the house in which he grew up is not so great because it is smaller and smellier than he recalled.
Also, life in the town is not as fun as Foxworthy recalled that it was. Foxworthy discovering the downside of everyone knowing everything that you do is a prime example of this.
Foxworthy also seems to have somewhat outgrown his childhood chums; one of whom still lives with his mother.
On a broader level, "Foxworthy" seemed to be a hybrid of its fellow ABC sitcoms of the '90s. Foxworthy himself was like Tim Allen in "Home Improvement" in that he reveled in having a touch of Neanderthal in him but was as good as he knew how to his wife and tried to teach his sons to be responsible.
The look of "Foxworthy" also reminded me of "Roseanne" down to the exterior photos of Foxworthy's blue-collar town that separated scenes in the show. Although better off financially than the Connors, the Foxworthys had a working-class mentality and enjoyed that lifestyle.
I invite yanks and rebs alike to e-mail me at tvdvdguy@gmail.com.
---
TV on DVD Reviews: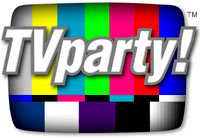 TVparty! for TV Shows on DVD!
Patrick Duffy of Dallas Interview
---
---
Product Details
Actors: Jeff Foxworthy Show
Format: Color, DVD-Video, Full Screen, NTSC
Language: English
Region: Region 1 encoding (US and Canada only)
PLEASE NOTE: Some Region 1 DVDs may contain Regional Coding Enhancement (RCE). Some, but not all, of our international customers have had problems playing these enhanced discs on what are called "region-free" DVD players.
Aspect Ratio: 1.33:1
Number of discs: 2
Rating: NR (Not Rated)
Studio: Sony Pictures
DVD Release Date: May 12, 2009
Run Time: 518 minutes

ASIN: B001THIQEU

Product Description
If you're a redneck, then . . . you'll love Jeff Foxworthy in his first TV show! The second season is even funnier and features new cast members. Jeff Foxworthy stars as a Southern boy who moves his family back to his hometown in Georgia. His new job has him working at the loading docks with some macho, no-nonsense boys from the South, providing perfect fodder for Foxworthy's insightful musings.
---
Shop Amazon's New Kindle Fire