Reviews of the newest DVD collections
of your favorite classic TV shows!
Click on the title to order - huge discounts and free shipping through Amazon.com!

---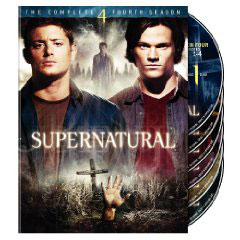 Supernatural: The Complete Fourth Season
Prison break from Hell
The entertainingly dark CW drama "Supernatural," the fourth season of which is being released on blu-ray and DVD today, has done a great job with season-long storylines for most of its run. Additionally, the stakes get higher each year.
This narrative technique and the increasingly complex lore of "Supernatural" make it a particularly good one to own. The fact that the first two seasons are often on sale on DVD for approximately $18.00 makes this ownership easier.
The style of the show is also a good one to own it on blu-ray. I was amazed that the very sharp picture on blu-ray seemed to be even more movie quality than many blu-rays of shows.
Further, the enhanced sound of blu-ray is ideal for the eerie music that sets the mood and the faint but increasing sounds of the threat that is lurking in the shadows. This enhanced sound is also wonderful for the great '70s and '80s music in the show.
This season begins with Dean Winchester escaping from Hell and rejoining his brother Sam for their battles with external and inner demons across the heartland of America. This season's adventures revolve around stopping external demons from breaking seals that are preventing Lucifer from rising out of Hell.
Les frères Winchester receive assistance and hinderance from angels who are as dark and brooding as these stars of fan fiction gay porn. The focus of the angels on the impending rise of Lucifer creates interesting conflict with the Winchesters, who value human life far more than their heavenly helpers.
Adding angels to the mix additionally adds a great deal to the show because it offers an interesting slant on the conflict between God and his fallen angels who are understandably miffed about being cast down from Heaven to a place that is almost as hot and humid as Florida in the summer.
Sam and Dean further get to experience the classic sci-fi elements of time travel and parallel universes but have not met evil twins yet. These episodes are real treats because they help the audience and the Winchesters understand more about their natures and their roots.
Another storyline involves a vampire element; this would have been more interesting if it did not follow the overdone theme of the sensitive hero vampire who fights his desire for human blood. This helps prove my theory that such vampires have replaced ponies as the coveted item of 13 year-old girls.
The bottom line is that the fourth season of "Supernatural" was a good one and that watching the DVD or blu-ray set before the fifth season begins in a few weeks will help enjoy that season more.
I would like to hear from anyone with any insights regarding "Supernatural" or has written particularly amusing gay porn about the Winchesters to e-mail me at tvdvdguy@gmail.com.
---
TV on DVD Reviews: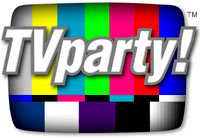 TVparty! for TV Shows on DVD!
Patrick Duffy of Dallas Interview
---
Review by John Stahl

John Stahl is a freelance legal writer who is also a fan of classic and cult television programs. He can be reached at
tvdvdguy@gmail.com
.
---
---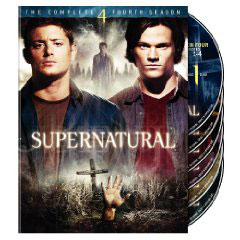 Supernatural: The Complete Fourth Season
Product Details
Actors: Jared Padalecki, Jensen Ackles, Jim Beaver, Misha Collins, Genevieve Cortese
Directors: Adam Kane, Charles Beeson, Eric Kripke, J. Miller Tobin, James L. Conway
Format: AC-3, Box set, Color, Dolby, Dubbed, DVD, Subtitled, Widescreen, NTSC
Language: English
Subtitles: Chinese, French, Portuguese, Spanish
Region: Region 1 (U.S. and Canada only. Read more about DVD formats.)
Number of discs: 6
Rating: Unrated
Studio: Warner
DVD Release Date: September 1, 2009
Run Time: 945 minutes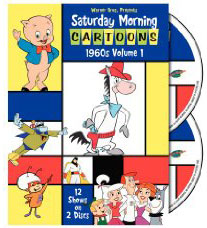 PR4 & PR5 Pages for ads - CHEAP!
Carol Burnett Show on DVD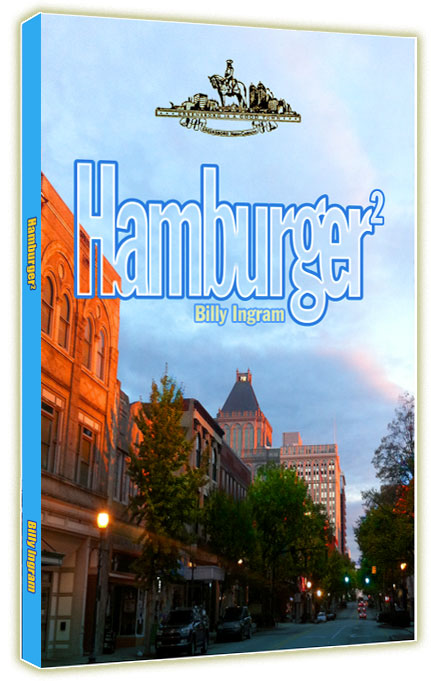 The focus is on Greensboro, NC!
---
Shop Amazon's New Kindle Fire