Reviews of the newest DVD collections
of your favorite classic TV shows!
Click on the title to order - huge discounts and free shipping through Amazon.com!

---
TV ON DVD:
As I stated in earlier reviews, there are two types of programs I enjoy. The kind I can put on while I'm working and half-way pay attention to - think Beverly Hillbillies, Tom Cruise movies and most documentaries - and then there are programs that demand my attention because they're so good, so dense, that they can't be ignored.
This is one of the latter, a series packed with the most amazing historical footage you'll see anywhere. I consider myself an expert on the 1960s, but this series opened my eyes to events I knew nothing about and added layers of understanding to more familiar happenings.
The Kennedys, Johnson, Nixon, Goldwater, King, the civil rights movement, Churchill, The Beatles, Twiggy, Chavez, LSD, hippies, Reagan, Flower Power, protestors, riots, Black Panthers, Viet Nam, Camp - they're all here.
This 1970 documentary series lingers on the rich footage, allowing the viewer to get the full impact and puts world events into perspective with remarkable detail. For instance, we see footage of a Klan meeting where butchers of noble people are lauded for their actions. If I was a history teacher I'd have this on hand for two weeks of curriculum.
The Fabulous 60s is one of the finest documentaries of its time (or this one). This 10-part series on four discs is narrated by Peter Jennings; it's as adept at covering this tumultuous decade as World at War was at capturing that era.
I loved every minute of it.
---
TV on DVD Reviews: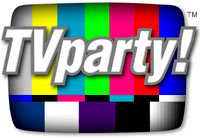 TVparty! for TV on DVD!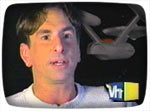 Reviews by Billy Ingram,
as seen on VH1, Trio and Bravo.




Carol Burnett Show on DVD
| | |
| --- | --- |
| FEATURES YOU MIGHT ENJOY: | |
---
Product Description:

Fabulous 60s

It was the best of times, it was the worst of times… It was the spring of hope, it was the winter of despair…

The Fabulous 60s takes a kaleidoscopic look back at this most turbulent of decades, ten tumultuous years that began in hope with man's exploration of space and the election of John Fitzgerald Kennedy, youngest President of the United States… and ended in a welter of Cold War intrigue, political assassination, civil unrest, student demonstration and US involvement in another war in a country known as Vietnam.

Legendary journalist Peter Jennings narrates this year-by-year scrapbook of The Fabulous 60s, an historical cornucopia packed with the unforgettable sights and sounds of an indelible era.
1970's TV shows on DVD
1960's TV Shows on DVD
Everything you're looking for is here: