Reviews of the newest DVD collections
of your favorite classic TV shows!
Click on the title to order - huge discounts and free shipping through Amazon.com!

---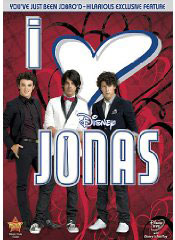 I Heart Jonas
Fulfills promise of more wholesome Disney fun
The DVD, which was released January 26, I Heart Jonas offers seven episodes of the Disney Channel tweencom Jonas; this modern-day The Monkees depicts the wacky, and sometimes surreal, antics of young musical performers.
The big differences are that the Jonas Brothers have always performed their own music and lack the hostility regarding their show that has contributed to the Prefab Four becoming incredibly nasty old men; this means primarily you, Maraca and Tambourine Boy Jones!
I do mock the Jo Bros as much as the next guy for their promise rings and skinny jeans but give them credit for putting on good shows on stage, with the exception of squirting tween girls with sticky white foam, and on television. I would also much rather have them living next door than the delinquents in my neighborhood but predict that I would call the cops during especially long or late band rehearsals.
Further, there is nothing wrong with a little cornball fun so long as it is not too sickly sweet; each episode of Jonas seems to have a message but does not cram it down the throat of the audience or subject viewers to a closing heart-to-heart with the largely absent Jo Dad.
In keeping with the title of the DVD and with Valentine's Day, the mutual attraction between middle brother Joe Jonas and Stella, who is the band's clothing stylist and gal pal on the show. The anxiety about expressing their feelings and ruining their friendship and the jealous regarding romantic rivals is predictable but entertaining.
It is very nice as well that these episodes from this show about high schoolers focus on the genuine attraction between Joe and Stella. It is nice too that their goal is a date and a little smooching as opposed to lifting Stella's school girl plaid skirt.
My favorite episode of the seven has Joe has crashing Stella's date with gorgeous and enthusiastic but dumb-as-dirt jock Van Dyke. The petty bickering is amusing, and the teen-boy style showing off in the middle of the restaurant is entertaining.
I also enjoyed a sub-plot in which oldest brother Kevin becomes addicted to the cookies that younger brother Nick bakes. A sugar high and crash that an absurd binge produces reminded me of the time that I ate a pound of peanut M&Ms for dinner. That was the last time that my bedroom closet was well organized.
The DVD also has the great extras that is typical of Disney releases. Buyers get three magnets of the Jo Bros all dressed up either for Valentine's Day or a meeting of mafia families, and the DVD cover has a gift tag that you can fill out if you bought it to give to someone.
The special feature shows a prank, known as a JoBro, that the boys play on their friend and opening act Jordin Sparks. This one involves having Jordin participate in a fake radio interview in which the interviewer gets most of the facts regarding her and les frères Jonas incorrect. A few parts of this were particularly funny.
Fans of the Jonas boys are welcome to e-mail their thoughts regarding the guys to tvdvdguy@gmail.com.
---
TV on DVD Reviews: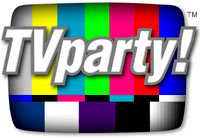 TVparty! for TV Shows on DVD!
Patrick Duffy of Dallas Interview
---
Review by John Stahl

John Stahl is a freelance legal writer who is also a fan of classic and cult television programs. He can be reached at
tvdvdguy@gmail.com
.
---
---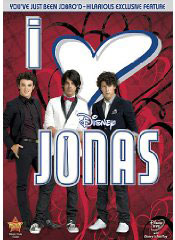 I Heart Jonas
Product Details
Actors: Joe Jonas, Kevin Jonas, Nick Jonas, Jonas Brothers
Format: AC-3, Closed-captioned, Color, Dolby, DVD, Full Screen, Subtitled, NTSC
Language: English
Subtitles: English
Number of discs: 1
Rating: G (General Audience)
Studio: Walt Disney Video
DVD Release Date: January 26, 2010
Run Time: 155 minutes

Product Description
Crushin' on JONAS? Get ready to experience the lovable antics of three of the world's most famous musicians with 7 specially selected episodes of the hit Disney Channel Original Series in I HEART JONAS. Watch and see how Joe reacts when he discovers that Stella has a date with another guy, and check out what happens when the tables are turned and a struggling young actress makes a play for Joe. Plus, with the never-before-seen bonus feature, "You've Just Been JoBro'd! -- Surprising Jordin Sparks," I HEART JONAS is a must-have for any Jonas Brothers fan!
PR4 & PR5 Pages for ads - CHEAP!
Carol Burnett Show on DVD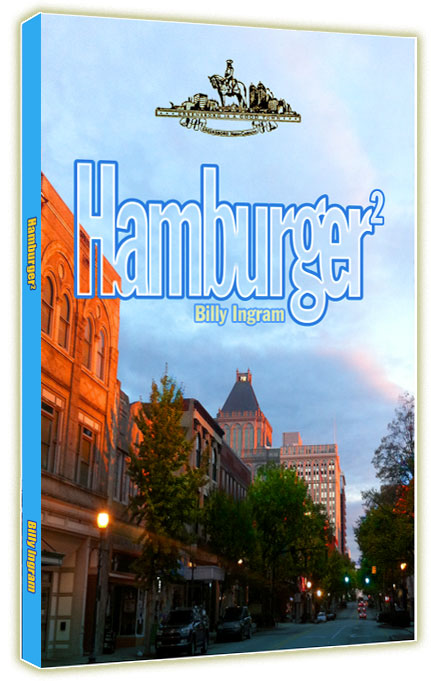 The focus is on Greensboro, NC!
---
Everything you're looking for is here:
Shop Amazon's New Kindle Fire
Shop Amazon's New Kindle Fire