Reviews of the newest DVD collections
of your favorite classic TV shows!
Click on the title to order - huge discounts and free shipping through Amazon.com!

---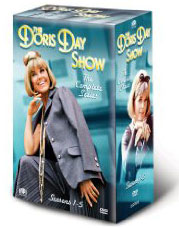 The Doris Day Show - The Complete Collection
Great opportunity to buy 'The Doris Day Show'
The 1968-73 sitcom "The Doris Day Show" was one of the first series that I collected on DVD. Although this show will never be considered a classic, it is entertaining and has a special place in television history for the reasons stated below.
I am writing about the show now because a price war regarding the DVD set of the complete series has resulted in Amazon.com selling it for $75.49; I spent well over $125 buying each season individually.
My first word of caution is that on-line prices for DVD sets can change quickly; my second disclaimer is that I do not know if the complete series set contains any special features that the sets of the individual seasons did not include.
My interest in the show stemmed from the facts that it was not syndicated widely after its network run, that a contract that Day's ethically challenged husband had signed without her knowledge forced her to do this show, and that it is the only sitcom that I recall changing its premise every season.
The show is noteworthy as well for having an almost certainly gay couple in its 1972-73 season. Day's neighbors in this season included two flamboyant men with a close relationship, and I remember one or two barely guarded references to the nature of their relationship. Treating these characters with respect and not having a single cheap joke at their expense was incredible for the era.
The premise changes resulted in Day going from being a rural widow with two kids in the first season to being a seemingly never married glamorous career woman in the final season. The two boys who played Day's sons on the show and a very handsome English sheepdog named Lord Nelson were casualties of these changes. Further, Day's character was the only one to make regular appearances on more than three seasons.
The change from setting the show on a northern California ranch to San Francisco was attributable to fans not wanting to see Day in a rural setting. The transition to a childless, and dogless, career woman was likely in response to 1970's sitcoms showing women "having it all" in terms of holding high-profile professional jobs and enjoying active dating lives.
The middle season seemed to be the best. The change that year was that Day moved her sons and her dog to an incredible apartment in San Francisco so that her commute to work would be much shorter. This is the last one before the boys and the dog disappeared without a trace.
This season also had Doris living in the same building as an entertaining feisty and stereotypical Italian couple that character actors Bernie Kopell and Kaye Ballard played. The equally hilarious Billy DeWolfe played Day's very fussy and irritable neighbor.
The bottom line is that the unique history of this show, the fact that it is the only one that I know of that made such a dramatic transition during its run, and that Day has wonderful talent make this set worth owning.
Please let me know if you agree or disagree by e-mailing me at tvdvdguy@gmail.com.
---
TV on DVD Reviews: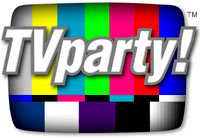 TVparty! for TV Shows on DVD!
Patrick Duffy of Dallas Interview
The Doris Day Show
Doris Day Show on DVD
More on The Doris Day Show on DVD
---
Review by John Stahl

John Stahl is a freelance legal writer who is also a fan of classic and cult television programs. He can be reached at
tvdvdguy@gmail.com
.
---
---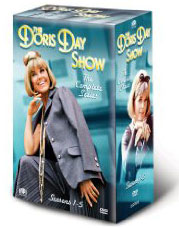 The Doris Day Show - The Complete Collection
Product Details
Actors: Doris Day
Directors: n, a
Format: Box set, Color, DVD-Video, NTSC
Language: English
Region: Region 1 (U.S. and Canada only. Read more about DVD formats.)
Aspect Ratio: 1.33:1
Number of discs: 20
Studio: MPI HOME VIDEO
DVD Release Date: November 25, 2008
Run Time: 4020 minutes
Product Description
Doris Day, the most popular female motion picture star in history, made her television performing debut headlining this heart-warming comedy series, which ran on CBS-TV from 1968-1973. Doris Day: The Complete Series, includes all 128 episodes (over 61 hours) of the show available together for the first time and never-before-seen bonus features!

Top 10 hit sitcom, loaded with guest stars like Tony Bennett, Andy Griffith, Meredith Baxter, Van Johnson, Larry Storch, Bob Crane, John Astin, Ricardo Montalban, Alan Hale, DIck Van Patten, Charles Nelson Reilly, Edward Andrews, Barbara Hale and Henry Fonda.
Includes hours of bonus materials, including new episode commentaries by Doris Day herself.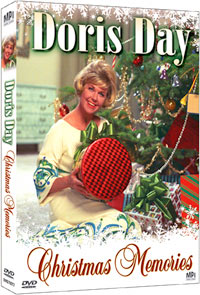 ---
Everything you're looking for is here:
Shop Amazon's New Kindle Fire
Shop Amazon's New Kindle Fire
Shop Amazon's New Kindle Fire