Reviews of the newest DVD collections
of your favorite classic TV shows!
Click on the title to order - huge discounts and free shipping through Amazon.com!

---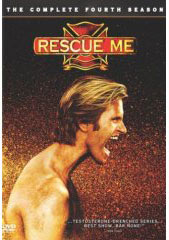 Rescue Me - The Complete Fourth Season
Season four is the year that Rescue Me almost morphs into an hour long sitcom, with extended, laugh out loud, outlandish plotlines - but the show still delivers the kind of emotional gut punch that it's famous for, in addition to pulse-pounding action scenes unmatched on television.
Is season four as good as the first three? Absolutely. Rescue Me is one of the best written TV series of all time and there's no indication of the quality letting up.
Season four is a high octane emotional roller coaster ride as Tommy becomes a father again, the unit loses the Chief, a new probie joins the team and, of course, Tommy gets involved with more looney women.
This highly acclaimed (and for good reason) Showtime series jumps erratically from hilarious to harrowing, somehow staying on balance. It's hard to believe that searing tension, nightmare scenarios and ludicrous humor can coexist so beautifully.
Because of the superior cast, cinema verite direction and snappy dialogue that has you hanging on every word, you can't help but become emotionally involved with these unlikely heroes. There are times when you can be moved to tears, others when you'll fall out laughing at the ridiculous situations these these emotionally inflammatory NYFD firefighters blunder in and out of.
And yet, as far as they push the envelope in either direction, it somehow all stays believable with so many "Oh My God!" moments, especially Tommy's skyscraper rescue at the end of show ten, that you can't wait to get to the next episodes. That's the joy of watching a show like Rescue Me on DVD.
Jerry Adler ('Hersh' from The Sopranos) seamlessly joins the cast as the new Chief, Amy Sedaris pops up in a lively turn as Tommy's date from hell, and the back and forth between the characters portrayed by Artie Lange and John Scurti (who wrote one of the best episodes) are season highlights.
The commentary tracks are illuminating, there's a gag reel and plenty of other extras like: Deleted Scenes; Welcome to the Set (a look behind the scenes); a mini-doc on the show's directors; Walking Through Fire: The Stories of Rescue Me Season 4 (features interviews with cast & crew); This Is Not a Drill: Breaking Down "Seven" (dissects one of the episodes with interviews); Tools of the Trade; Burning Embers: Gavin's Girls; a short Gag Reel; an inspiring look a real firefighters; and The Shield - The Final Act (short promo for the final season of The Shield);
There are also some minisodes, shortened episodes of Married... with Children and Starsky & Hutch.
This show is as close to perfect as television can get. Start with season one if you haven't had the pleasure, a dizzying world of mayhem awaits you.
---
TV on DVD Reviews: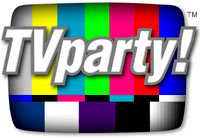 TVparty! for TV Shows on DVD!
Patrick Duffy of Dallas Interview
| | |
| --- | --- |
| | Reviews by Billy Ingram, as seen on VH1, Trio and Bravo. |
| | |
| --- | --- |
| FEATURES YOU MIGHT ENJOY: | |
---
Rescue Me
Format: AC-3, Box set, Color, Dolby, Dubbed, DVD-Video, Subtitled, Widescreen, NTSC
Language: English
Subtitles: Portuguese
Region: Region 1 encoding (US and Canada only)
PLEASE NOTE: Some Region 1 DVDs may contain Regional Coding Enhancement (RCE). Some, but not all, of our international customers have had problems playing these enhanced discs on what are called "region-free" DVD players.
Aspect Ratio: 1.78:1
Number of discs: 4
Studio: Sony Pictures
DVD Release Date: June 3, 2008
Run Time: 560 minutes

Product Description:
An arson investigation following the beach house fire targets Tommy, Janet worries that her new baby doesn't like her, Colleen runs away from home, a not guilty verdict is delivered in Uncle Teddy's manslaughter trial, Jerry commits suicide, the crew from 62 Truck is savaged in the press for not being able to save seven children from dying in a tragic fire - it's another season of challenge and turbulence for Tommy and the guys.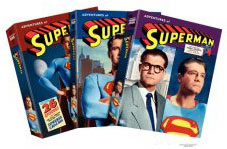 PR4 & PR5 Pages for ads - CHEAP!
Carol Burnett Show on DVD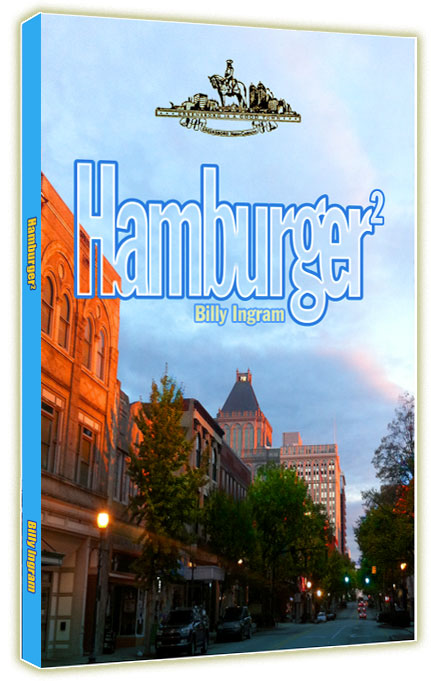 The focus is on Greensboro, NC!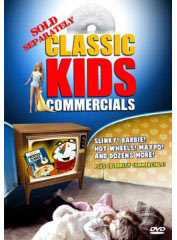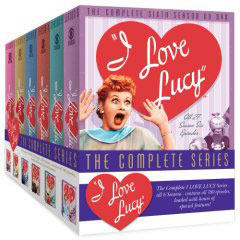 Everything you're looking for is here: