TV shows on DVD Reviews - New & Classic TV Titles!
(Click on the titles to order - huge discounts
and free shipping through Amazon.com!
---
CLASSIC TV ON DVD: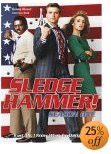 Sledge Hammer - Season 2
Anchor Bay Entertainment is known for releasing obscure TV programs that had short runs - you know, the kind you're probably looking for!
Fans wondered if shows like Sledge Hammer would ever get released. Sledge Hammer, a comedy about a lawman who loved his gun a bit too much, was a fondly remembered favorite from the eighties. I actually taped the last episode of the first season; that was big event TV. The big question at that time was if the show would be renewed - and if so - how could they resolve the cliffhanger that saw Sledge detonating a nuclear bomb in the center of the city?
Season two resolved that cliffhanger, and expanded the show's horizons. Episodes are hit and miss but fans will be rewarded.
In this time of the stripped down, no frills DVD releases, fans of Sledge Hammer will rejoice at the many lovingly produced extras. There are audio commentaries over select episodes with creator Alan Spencer and actress Anne-Marie Martin. There's an all new documentary featuring interviews actors David Rasche, Anne-Marie Martin, and Harrison Page and there's a marvelous 'Tribute to Bill Bixby' that his fans will enjoy. (He was one of the series directors; Bixby even appears in one of the episodes.)
SPECIAL NOTE: If you are a fan of shows like Sledge Hammer, better get these releases now - they may not come around again! For instance, Anchor Bay's That Girl Season One DVD set, now out of print, goes for hundreds of dollars on Amazon today. Sledge Hammer may well become a collector's item - you might think of this as an investment!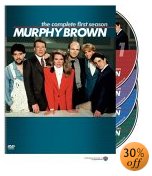 Murphy Brown
One of the finest, best written sitcoms of the 1980s/90's, all 22 episodes of the hilarious 1988-89 season of Murphy Brown are now available on DVD.
Murphy was brash and abrasive, changing what the audience would accept as a central character in a sitcom. The show earned eleven Emmy nominations for this first brilliant season alone, which was quite a bit tamer than what the show eventually evolved into - so you can look forward to the even better future seasons.
There are insightful commentaries over two key episodes - the pilot is narrated by Candice Bergen and another episode is covered by creator/executive producer Diane English. A retrospective documentary with Diane English, Candice Bergen, the writers and other cast members is also included.
And the price? $21 dollars if you order now. This is the biggest bargain out there!
---
Classic TV DVD Reviews: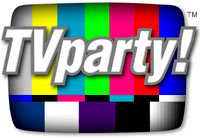 TVparty is Classic TV!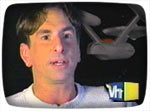 Reviews by
Billy Ingram,

as seen on
VH1, Trio
and
Bravo.
Watch for Billy Ingram on BRAVO this month!
---




Carol Burnett Show on DVD
| | |
| --- | --- |
| FEATURES YOU MIGHT ENJOY: | |
Sledge Hammer on DVD

Plot Synopsis: Prepare yourself for four crime stories that pack more punch than Sledge Hammer's trusty Magnum. And loaded with more misadventure than there is air between Sledge's ears. Our hero finds himself up against the likes of the infamous Elvis impersonator serial killer, a powerful Mafioso Don, the sex-starved Elizabeth, and a violent revolutionary. Armed only with a Magnum, grenades, several Uzi machine-guns, and a bazooka, our hero singlehandedly makes the streets safe again for law-abiding citizens.

Product Description
It would take more than a nuclear explosion to stop everyone's favorite violence-loving lawman! David Rasche returned along with co-stars Anne-Marie Martin and Harrison for a sescond and last year.

Tagline: If This is Law Enforcement, God Help us All!

Plot Outline The adventures of a dumb police detective who always looks for the most violent solution to any problem.

DVD Features:
Available Audio Tracks: English (Dolby Digital 2.0 Stereo)
Audio Commentaries with creator Alan Spencer and Actress Anne-Marie Martin
Gun Crazy an all new documentary featuring interviews actors David Rasche, Anne-Marie Martin, and Harrison Page
Our Favorite Director: A Tribute to Bill Bixby

Genres: Comedy


TV Shows on DVD
Holiday Specials on DVD
TV Commercials on DVD
TV Shows on BLU-RAY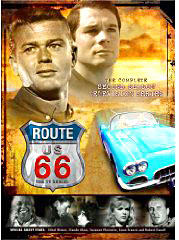 Everything you're looking for is here: