Reviews of the newest DVD collections
of your favorite classic TV shows!
Click on the title to order - huge discounts and free shipping through Amazon.com!

---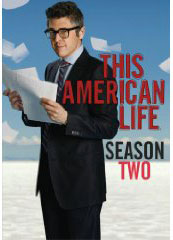 This American Life: Season Two
NPR without the pledge drives
Viewers of last year's painfully horrible PBS animated series based on the informative and entertaining NPR auto repair call-in show "Car Talk" might understandably be gun shy regarding the terrific "This American Life" series on the premium cable network Showtime. NPR listeners like you and the Pugh Charitable Trust know that this show is based on the show of the same name, which Ira Glass hosts.
The second season of "Life" is being released on DVD on July 21 and addresses interesting topics in a great style of storytelling. The season premiere episode "Escape" opens with a segment on inner-city Philadelphia boys, who likely share my love of Philadelphia-based Tasty Kake snack foods, who escape the city by riding horses in a city park.
The main story of "Escape" is a severely disabled 26 year-old man who communicates primarily through typing in messages on a specialized computer; fulfilling his wish that Johnny Depp read those messages was way cool and very nice of this highly successful actor.
The focus of the story was on the understandable desire of the man to gain some independence from his mother who is with him virtually 24/7. He deserves a hearty "atta boy" for hiring an assistant and getting a truly sweet girlfriend who he met on line.
The six-episode season of "Life" ends with a clever approach to looking at a complete life by looking at a series of different males named John Smith who range in age from being infants to being elderly. The perspectives of the boys and men are not unduly insightful but remind us of our views at various stages in our lives.
This segment was particularly relevant to me because I watched it on a milestone birthday and while I am reading a memoir called "Cabin Pressure" in which a 34 year-old former camper and counselor at a camp in Maine returns there for one last hurrah. In my case, I had a strong association with the facility formerly known as Camp Interlocken that changed its name in a way that would have made calling it Camp Welostalawsuit appropriate.
Anyone who wants to film a segment on a TV on DVD reviewer who shares his coastal Massachusetts home with two cats and has the hobby of trying regional candies or anyone who simply has questions or comments regarding "Life" is encouraged to e-mail tvdvdguy@gmail.com.
Please do share your thoughts regarding this show as e-mail to tvdvdguy@gmail.com.
---
TV on DVD Reviews: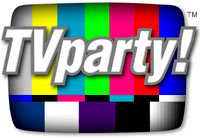 TVparty! for TV Shows on DVD!
Patrick Duffy of Dallas Interview
---
Review by John Stahl

John Stahl is a freelance legal writer who is also a fan of classic and cult television programs. He can be reached at
tvdvdguy@gmail.com
.
---
---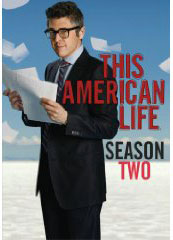 This American Life: Season Two
Product Details
Actors: Daniel Radcliffe, Emma Watson, Rupert Grint, Biography
Format: Color, DVD-Video, NTSC
Language: English
Region: Region 1 (U.S. and Canada only. Read more about DVD formats.)
Aspect Ratio: 1.33:1
Number of discs: 1
Rating: NR (Not Rated)
Studio: A&E HOME VIDEO
DVD Release Date: December 16, 2008
Run Time: 50 minutes

Product Description
They were virtually unknown when they were cast in the first `Potter' pic in 2000; Daniel Radcliffe, Emma Watson, and Rupert Grint have since become spectacularly famous around the globe. Born in 1989, Radcliffe first expressed a desire to act at the age of five. His first acting role, however, didn't come until 1999, and when he won the coveted lead role as Harry Potter in `The Sorcerer's Stone' a year later he was plucked from almost compete obscurity. Potter pal Rupert Grint was a fan of the books and so wanted a part in the films that he sent a video of himself rapping about how much he wanted the role; he has since reportedly invested part of his earnings in an ice cream truck, which he jokes is his `fallback' if his film career fails. Emma Watson was just 11 and had almost no experience when the first Potter film was released; she has since become known round the world as Hermione.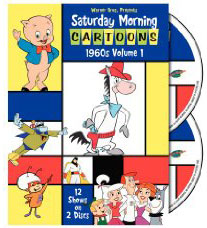 PR4 & PR5 Pages for ads - CHEAP!
Carol Burnett Show on DVD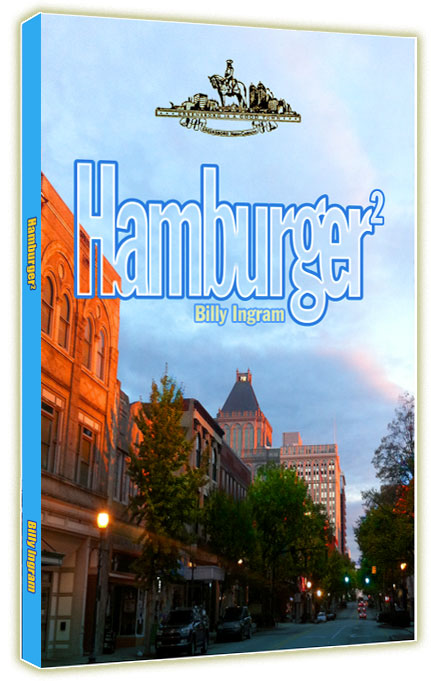 The focus is on Greensboro, NC!
---
Shop Amazon's New Kindle Fire