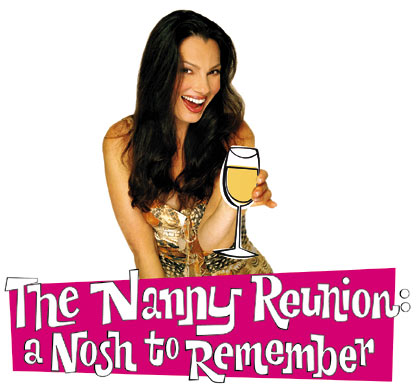 YOU ARE CORDIALLY INVITED
TO A NOSH TO REMEMBER:
WHO: The cast of The Nanny
WHAT: Dinner Party
WHERE: Fran Dresher's Malibu beach house
WHEN: December 6th, 2004 @ 8PM/7C
WHY: Share a special night in television history and catch-up with the cast members of The Nanny as they reflect and recall their experiences.
There's nothing like dinner with old friends!
Lifetime TV is cordially inviting you to The Nanny Reunion: A Nosh to Remember special on December 6th at 8PM/7C.
Join Fran and cast of The Nanny as they gather around the dinner table and reminisce about the show, the characters and memorable moments.
Don't miss this special night in television- see clips, rehearsal footage and never-before-seen bloopers. There ís nothing like dinner with old friends!
Head over to (www.lifetimetv.com) and test your 'Nanny Knowledge' with The Nanny on-line trivia game!