Murder
I'm crazy about true crime documentaries and judging from the popularity of the genre, you are as well. Could you solve a crime they way they do on TV if confronted with the evidence? That's an interesting concept; I'll bet a lot of people might say yes they could get to the truth after years of watching professionals do it on all those shows.
Spike TV offers a new twist on the formula - Murder, where two teams of real people (who have no law enforcement training) are presented with all the evidence and given 48 hours to solve a killing. It's a bit contrived but I like this one, it's suspenseful with plenty of twists and turns. The teams go over a replica of the crime scene, not the actual crime scene itself, but it's still extremely gruesome and realistic. No question, the production goes to tremendous effort to get every detail right and it shows.
Obviously the crime was solved some time ago so the suspects are established ahead of time which helps move things along. Other than that the teams are pretty much on their own, using the knowledge they gained from watching CSI shows to study the crime scene and analyze all the evidence. You'll be guessing along with the team members and sometimes wonder how they came to the conclusions they did.
If you're a habitual watcher of crime documentaries and CSI type shows you'll enjoy this riveting new series. Look for Murder on Spike TV - Tuesday, July 31st at 10pm.
---
2007-08 TV
SHOW REVIEWS
Terminator: The Sarah Connor Chronicles
---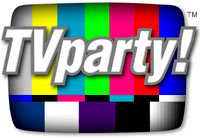 New TV Show Reviews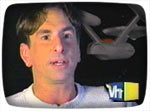 Reviewed by Billy Ingram,
as seen on VH1, Trio and Bravo.
On BRAVO'S 100 Funniest Movies this month!