New Amsterdam
Another fantasy flavored drama debuts on Fox this fall, this time about a man who can not die until he finds his one true love. After four centuries, that love may finally be near and - for the first time - our protagonist, a New York City police detective, faces mortality.
New Amsterdam is created and directed by Lasse Hallstrom who brought us the cinematic hits Chocolat, My Life as a Dog and Cider House Rules. The idea is that this detective is a far more effective investigator because he's lived in the city for some 400 years (back when it was known as New Amsterdam, natch). You see, he knows the nooks and crannies where criminals traditionally hide out. But that doesn't really make a lot of sense and how people will react to CSI sci-fi is anyone's guess. There are interesting twist and turns but on the whole this production doesn't strike me as being any better or worse - or even markedly different - than the dozens of other crime scene investigation shows around the dial. There's too much talking and too little intrigue or amazement.
Let's see, Fox is essentially remaking The Invaders as The Sarah Connor Chronicles and The Immortal as New Amsterdam (and had great success turning The New People in Lost). Do I sense a trend here? No, I didn't think so.
Here's the trailer:
---
2007-08 TV
SHOW REVIEWS
Terminator: The Sarah Connor Chronicles
---
TV on DVD Reviews: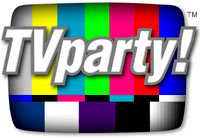 New TV Show Reviews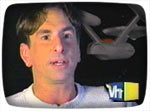 Reviewed by Billy Ingram,
as seen on VH1, Trio and Bravo.
On BRAVO'S 100 Funniest Movies this month!