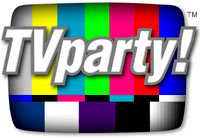 Back to Thomasville and The Title
Both Chris Cruise and I knew this show was going to make or break us in this wrestling group and we both were going to make this show a memorable one.
And it was.
We got to the Thomasville Armory about an hour early and hashed it out with the promoter, Chris Plano. Plano loved our ideas and from that show on, we just did what we wanted to in the ring.
This is what happened.
I walked in the front door and purchased a ticket. This showed the fans I was not part of the show. And I had my arm in a sling selling the injury from last week's show.
It was a funny sight.
I was sitting on the front row with Bruce and Big Eddie and all the fans were giving me hell for being such a wussy. I sold that injury like crazy for about three matches. Then Plano went to the ring and I started yelling at him wondering out loud if this promotion had any health insurance because I wasnít a wrestler and I was hurt. Plano then asked me into the ring to check out my injury.
Funny thing about Chris Plano is that he really did hate it when I called New Dimension Wrestling, New Dumb Wrestling. The poor guy got angry every damn time!
Anyway, as Plano turned his back, I clotheslined the piss out of him. Then I took my arm out of the sling and told all the rednecks that I fooled them all! After all, that is one of the oldest wrestling tricks in the book. Then I introduced the man with the money, the great Chris Cruise! Cruise walked out with an armload of my posters and the heat began to rise.
We both were in the ring and began railing on the fans for thinking that we had quit the business. We were here to run that fat ass Beast Master Rick Link out of the New Dimension Wrestling forever. Then we asked Link to come to the ring because we had a gift for him. Link walked to the ring and acted really pissed. (Maybe he was). I then told him that my Uncle Ted didnít like him using the name the Beast Master because Turner Classics copyrighted it. It was against the law for him to use the name so we came up with a new one just for him.
I unrolled a poster with a cartoon drawing of Link dressed as an Oscar Mayer Hotdog with a toilet plunger on his head.
"See now you can be Corn Dog Rick Link! Then, at intermission, you can make an extra buck selling hotdogs to the marks! It is in your best interest to do this or Ted Turner will sue you!" I was on a roll.
Link looked at both of us and asked if we thought this was funny. Of course we did that was a stupid question. Link then said that Cruise got his job with WCW by kissing Eric Bischoff's ass. That may have been true but that was a rude thing to bring up at this time so I threaten to kick Link's ass.
Now remember that Link is about 450 pounds, dressed in black, his head looks like a road map, and he had the reputation of beating the hell out of everybody he had been in the ring with. Link then hit me with one punch and I sold it like a rifle shot in Dallas. Just as Link closed in on the begging for mercy Cruise, the Ugandan Giant Kamala Two ran out to the ring with a coat hanger! Ben Peacock/ Kamala attacked Link with the coat hanger and really chopped the hell out of him.
The coat hanger was a brilliant special effect because it really did look bad for Link. Link juiced and all hell broke loose from the crowd. Cruise being such a fine gentleman began laying the boots to Link and I started choking him. Hey, I wanted to get in on the fun too
It was an amazing display of violence and we beat a hasty retreat to the backroom. The fans were throwing cups and plastic bottles at us but when you are behind a 450-pound Ugandan hauling ass, people get out of the way real fast.
When we finally got to the backroom I realized that my hands and shirt were covered in Links blood. It was ghastly and Cruise was covered too. About seven or eight minutes passed and Link was helped to the backroom and he looked like he had been in a car wreck. We all talked it over and were thrilled with how things were going.
That is a very odd thing about wrestling, you can stand there talking to a guy covered in his own blood and itís no big deal.
About an hour later we all walked out to the ring and demanded the Brass Knuckles Title because after that beating Link took there was no way he could defend the title.
The lights were turned down really low and as I celebrating the future championship, when Link ran in the front door of the armory and jumped all over me! He jerked me off the second rope and I really took a hard fall. I sold it like death and fell outside the ring to the armory floor. The match began with Link kicking the shit out of Kamala. Cruise ran out of the ring just in time. In my booking world, Cruise was the carrot on the stick that Link wanted but could never get. To this day I should have been the carrot because I always took the beating every damn night and I wasnít very good at it.
As the match went on, Cruise threw some powder in Links eyes and Kamala took the offensive. A chair was crushed on Links head and we got the one, two, three! Link hit another gusher and we were the new Brass Knuckle Champs. Cruise ran over to me on the floor and I looked at him and said, "Did we win?"
Cruise totally lost it laughing but the crowd heat was really growing. Kamala rolled out of the ring with the title and I grabbed the belt and held it over our heads and I yelled that we were your champions! Suddenly a green bottle was thrown at us and it hit Kamala right on his forehead. Thank God it was plastic.
Kamala looked at me and said,
"I am out of here brother!"
I replied, "I am with you brother!"
I turned to see Cruise kicking Link who was slumped in the far corner. An EMT guy was trying to help Link and Cruise slapped the guyís hat off his head. This guy was really hot and dived at Cruise. The referee Dave Routh threw a pretty tackle on the guy and Cruise was able to follow us to the back.
Dave Routh really did save Cruise's life that night. People were going totally nuts at this point and popcorn, hotdogs and drinks were flying at us as we got the hell out of there.
We didnít realize at the time that Link had defended that belt for years with out a defeat and the fans went from shock to hatred very fast.
Once in the back room Cruise and I looked at each other and began to laugh and hug each other. I looked over in the far corner and there was the main event standing there waiting to go on. Jimmy The Boogie Woogie Man Valiant had to follow that and he was really angry. Sorry Dude, we got over, top that.
About fifteen minutes later Link was carried back to the back room and as soon as he got out of sight he broke in to the biggest smile I have ever seen. He was so happy and kept saying over and over, "Now that was some real heat!"
We all shook hands and I felt like a million bucks.
I went over to Ben Peacock to thank him for doing such a super job and this wonderful man looked at me and said, "Do you always get heat like that every night? That is the most heat I have seen in years! If it is anything like that tomorrow, I am not showing up,"
And he was serious and this guy had just gotten back from a tour of Japan.
While the celebration was going on suddenly a crazy guy and his girl friend were at the dressing room door demanding a piece of Cruise! It was the EMT guy and it turned out he was Links future brother in law and he was really hot. The guy was pushing his way into the back room and one of the wrestlers stepped forward and told him to get lost.
Since I was Cruise's bodyguard I did the smart thing and hid behind the weight lifting machine. This guy would take no for an answer and when he saw Cruise he lost it and went after him. The wrestler at the door pushed the guy out and then threw a punch at him. The EMT guy ducked just in time but his girl friend didnít and she took one to the chest and it knocked her down. I swear I began to wonder if I was going to get home that night. Fortune smiled at us because Boogie started his match and all the attention switched to that and we were able to get to our cars and get the hell out of there.
Needless to say, the heat that night would never be duplicated in Thomasville.
Later Cruise, Bruce and I got together at Shoneyís and talked and laughed for hours.
Score Card: Cruise $80.00
Hitch zip.
Next Time,
Burlington Death Match!