Dean Martin and Frank Sinatra loved working together but they only toured successfully once - in the summer of 1977. The short, one month run toook them to Cherry Hill NJ and upstate New York before culminating in Chicago.
I've included their set list... notice Frank liked to switch things up but Dean never varied in his selection of tunes - he did the same show night after night in Vegas without changes for decades.
Visit The Dean
Martin Fan Center!
Frank Sinatra
with Dean Martin
Playing with The Rat Pack 1960s & 70s
with Dean Martin
John Oliver: Las Vegas Is the Worst Place on Earth!
Don Rickles' Last Carson Appearance
Edgar Bergen & Charlie McCarthy
Ernest Borgnine on Frank & Dean
Harlan Ellison vs Frank Sinatra
Demond Wilson on The Dean Martin Roasts, Las Vegas, and Walking Out on Sanford & Son
TV's The Magician and Las Vegas
Liberace, Frank Sinatra, and Jackie Gleason Attempted an Intervention on Elvis in Las Vegas
What Las Vegas Looked Like Under Lockdown
Sammy Davis Jr.'s Home Was Looted!
Very Revealing Interview with Sammy Davis Jr.
Frank Sinatra's Last Major Interview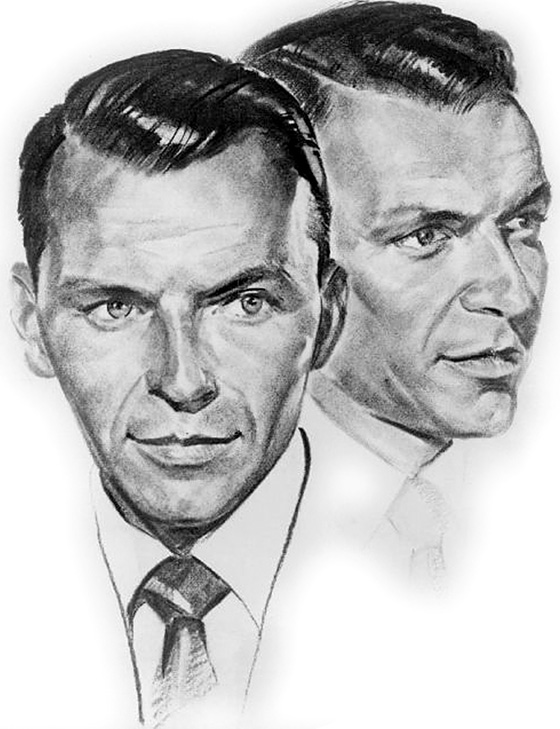 Frank Sinatra in
Monte Carlo 1959
Drummer Hal Blaine on Recording with The Rat Pack
What Was Frank Sinatra Really Like?
Home Movies of Las Vegas During The Strip's Golden Age
Donny & Marie Are Calling It Quits
Sinatra's First Palm Springs Home
Phyllis Diller: An Appreciation
Steve Lawrence and Eydie Gorme
How Las Vegas Has Changed Since the 1970s
How Las Vegas Has Changed Since the 1960s
More on How Las Vegas Has Changed Over the Years

This TV appearance features a medley between Dean Martin & Frank Sinatra, much like the medleys they performed in 1977 on tour - some songs from this mashup were still being sung in '77 but only a very few.
Patti (Pivarnik) Gribow, Dean Martin Golddigger 1973-1985, on being on tour with Dean Martin & Frank Sinatra in 1977:
We were completely protected. Dean told us at the start of the tour, "Now if anything goes wrong you just let Frank or me know and we'll take care of everything." Frank got upset once when we didn't have Kleenex in our dressing room. He'd gone into our dressing room and saw we didn't have Kleenex boxes and he got all over the stage manager's case.
Robyn Whatley, Golddigger 1976-1987: I've been a photographer since I got my first camera, a Brownie, when I was nine years old. The girls used to say they didn't recognize me without a camera in my face. I obtained permission to take photos of this history making reunion of Sinatra and Martin.
Two days later, I had the proofs and wanted to show them. By then we only had to go through Jilly, Sinatra had gained respect for us. The difference in the style of the two men, Sinatra and Martin, showed itself once again that night. Even though I was ushered in and announced, Sinatra wouldn't look up so his lovely wife Barbara got to see the first photos taken of that rare performance. By contrast Dean put his arm around me and, in his smooth warm baritone, said,"Oh good, let me see those," and proceeded to look at all of them and asked for two enlargements. Such a dear.
Frank Sinatra, interview with Bill Boggs, WNEW, September 22, 1975: I will turn around and say to [conductor] Bill Miller, "Skip the next two tunes and go to the third one," because there's something about the audience—I'm not getting the vibes from anybody, so we go to something that might grab them a little bit more. And that not only amuses them but it mystifies them a little. They don't quite understand why you're switching around like that.
---
Sunday night, May 22nd 1977 - Westchester Premier Theater
TOUR SET LIST: (Dean)
When You're Drinking/Bourbon From Heaven
Dean Monologue
Everybody Loves Somebody
Bad, Bad, Leroy Brown
Welcome To My World
Brother Can You Spare A Dime?
That's Amore

(Frank)
I've Got You Under My Skin (Latin Casino & Chicago) - ******
(All or Nothing at All - Westchester May 22, 29)
For Once In My Life
I Love My Wife
Night And Day
(It Was a Very Good Year - Westchester May 22, 29)
Everybody Ought To Be In Love
Angel Eyes - (Here's That Rainy Day - May 22 / Send In The Clowns - May 29)
I Write The Songs - May 22 ends the set
My Way
(Together)
Monologue from The Bar (Frank & Dean)
Medley
The Oldest Established Floating
Crap Game In New York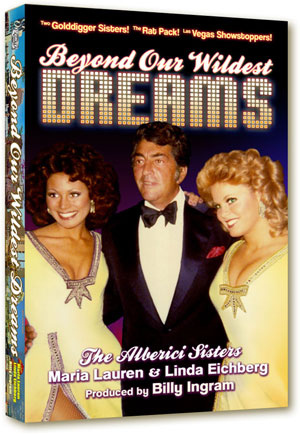 Great NEW Oral History about
the end of Las Vegas' golden age!
YOUR GO-GO HOST: Billy Ingram
---
Monologue from The Bar - Frank Sinatra & Dean Martin live in the summer of 1977.
Dean's second monologue from his Las Vegas act: