YOUR GO-GO HOST:
Billy Ingram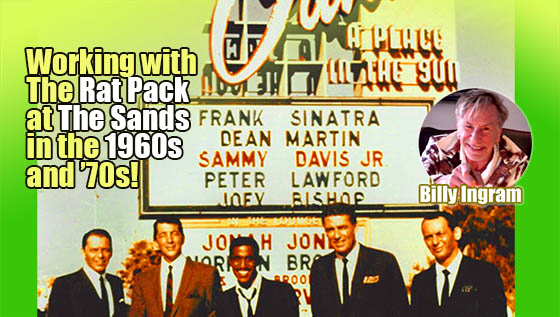 Working with The Rat Pack in Las Vegas in the 1960s and '70s!
by Billy Ingram
Early in his career as a cellist, conductor and composer Masatoshi Mitsumoto reflects on working for 6 years beginning in 1967 with the Las Vegas Strip's biggest musical stars at The Sands' in the main showroom's orchestra, conducted by Antonio Morelli. In the seventies he moved over to The Tropicana, Desert Inn, Sahara, and then the Riviera Hotel in the 1980s before returning to Vegas in the 2000s to play for the MGM Grand.
This was his experience working with Dean Martin, Sammy Davis, Jr., Frank Sinatra, and Tony Bennett during the golden age of Las Vegas. He was there to witness the tension when Frank Jr. took over as orchestra leader for his father.
Masatoshi Mitusumoto - conductor and composer - founded the International Chamber Orchestra of Washington (ICW) in 2013 and was its music director for five years. Previously, he was the music director of the Los Angeles Concordia Orchestra, the Laguna Beach Summer Music Festival in California, and the Hakone Chamber Music Festival in Japan.