YOUR GO-GO HOST:
Billy Ingram

MORE Las Vegas in the Fifties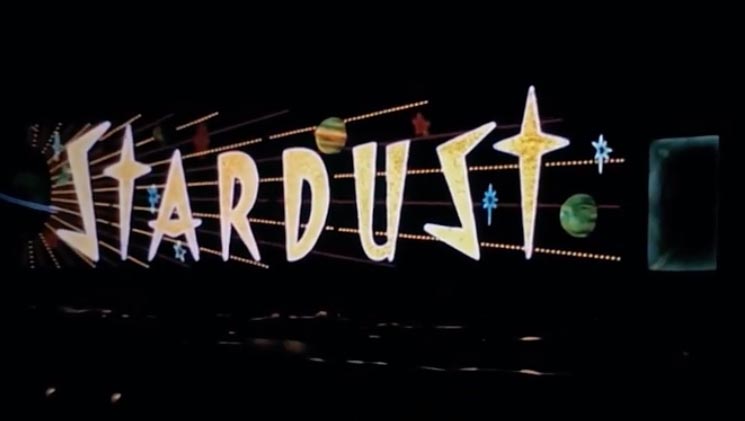 by Billy Ingram
Here's some recently discovered rare color home movie footage of the Las Vegas Strip, notice how that Googie inspired Stardust signage shimmers! The Silver Slipper is another great sign although it appears it had lost its 'Slip' that day.
Also seen: The Freemont Casino downtown, the world-famous little wedding chapel where so many stars got married on the fly, Nevada Club, Golden Nugget, Sands, Riviera, and New Frontier. Of course, most of those landmarks are long gone sadly...
Here you get a look at the El Rancho, Dunes, Desert Inn, and Royal Nevada hotels, all very much emblematic of 1950s Vegas, but it appears the photographer mistakenly used a telephoto lens so we get a lot of sky.
This clip is a montage of scenes from the 1950s through the 1970s, including postcards from the heyday of Sin City. Thanks to the lure of casinos on the strip and big name entertainment, between 1950 and 1960 the population of Las Vegas grew 161%.
Believe it or not, a major tourist attraction in Las Vegas in the 1950s was viewing the nuclear bomb tests being conducted in the nearby desert. So close they lit up the sky at night upon detonation. No telling how many people got sick or died from radiation poisoning from the resulting fallout.
Poolside with a family at the fabulous Sahara Hotel. Those people are all dead... but at least they had fun!
Here's everything you need to know about the gambling experience at Monte Carlo, Golden Nugget, Boulder Club (where you could bet as little as a dime), Pioneer Club: gamblers placing bets at the card tables, shooting craps, playing a card game called Pharaoh, and ladies pulling levers on so-called 'one armed bandits.' Note the old timers in cowboy hats. You can also see one of the nuclear bomb explosions in the background during daylight as well as a tour of Hoover Dam.
Ever wonder what it was like to drive from Los Angeles to Las Vegas in the fifties. Most of it was pitch black desert roads even into the 1980s when I frequented the Vegas Strip.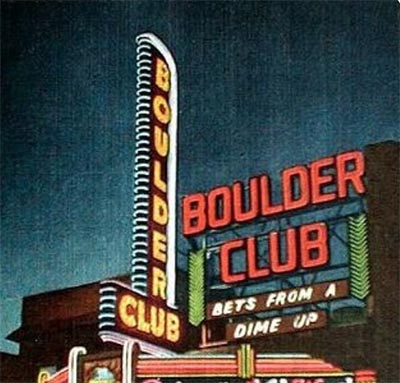 HISTORY.COM: A desert metropolis built on gambling, vice and other forms of entertainment, in just a century of existence Las Vegas has drawn millions of visitors and trillions of dollars in wealth to southern Nevada. The city was founded by ranchers and railroad workers but quickly found that its greatest asset was not its springs but its casinos. Las Vegas's embrace of Old West-style freedoms—gambling and prostitution—provided a perfect home for East Coast organized crime. Beginning in the 1940s, money from drugs and racketeering built casinos and was laundered within them. Visitors came to partake in what the casinos offered: low-cost luxury and the thrill of fantasies fulfilled.