THEY WROTE A BOOK?!?
10 Unexpected Novels from TV Stars, Past and Present
PART TWO / / / by Cary O'Dell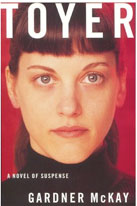 "Toyer" by Gardner McKay (1998)

Best known for his work on "Adventures in Paradise," in 1970, McKay sailed away from acting to concentrate on being a playwright, theater critic and radio personality. In 1998, he added novelist to his resume with the publication of this dark thriller. "Toyer" is the name of a LA's latest criminal lunatic who has a prepotency to psychologically toy with his victims rather than kill them.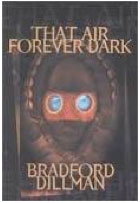 "That Air Forever Dark" by Bradford Dillman (2001)
Bradford Dillman is the definition of one of THOSE actors, one you know on sight but perhaps not by name. After beginning his career in film in the late 1950s with starring roles in the films "Compulsion," "Crack in the Mirror," and "Francis of Assisi," among others, Dillman later brought his talents to TV. He starred in the series "Court Martial" and in dozens of TV guest appearances, in everything from "Barnaby Jones" to "Night Gallery" to "Murder, She Wrote." "That Air Forever Dark," Dillman's second novel, tells the tale of a group of hijack victims forced to survive in the New Guinea jungle.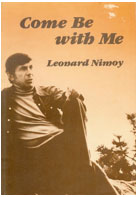 "Come Be with Me" by Leonard Nimoy (1978)
Not wanting to have Enterprise shipmate William Shatner (who has published a variety of sci-fi novels in recent years) have all the publishing fun, Leonard Nimoy, over the course of his acting and directing career, has also published several books of poetry. Denying his emotionless Spock persona, Nimoy's works are almost unfailingly sentimental and romantic in tone.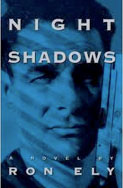 "Night Shadows" by Ron Ely (2010)
TV's former "Tarzan" has, in recent years, swapped the vine for the typewriter and become the author of, so far, two detective novels both centered on a character named Jake Sands. Set in Santa Barbara, Sands, a former government "recovery agent," often gets pulled into mysteries as in this book when he helps a beautiful widow (are there any other kind?) find out who killed her husband. After "Night Shadows," Ely (and Sands) returned later via the novel "East Beach."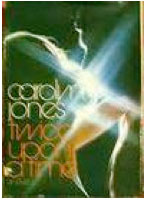 "Twice Upon a Time" by Carolyn Jones (1971)
Between her work as Morticia on "The Addams Family" and her career-capping role on the daytime soap "Capitol," Carolyn Jones spent some time as a novelist. Her singular tome, "Twice Upon a Time," is set within the glitzy world of film and Broadway. Susan, our heroine, is a movie star longing for love. Our hero is Ben, a conductor-composer, trapped in a loveless marriage. Will they meet? Will they fall in love? It all goes down in this highly-charged, sexually explicit novel.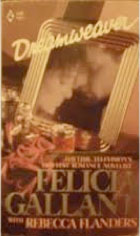 "Dream Waver" by "Felicia Gallant" (1984)
An extra layer of fiction is involved in this paperback romance novel. Felicia Gallant was a romance writer and resident of Bay City on the TV soap "Another World." She was played by Emmy-winner Linda Dano. In 1984, Dano, as Gallant, teamed with romance author Rebecca Flanders to compose this stand-alone novel, the story of Mallory and Colt (two total soap names if ever there were) and their amazing love affair. Though, on "Another World," Gallant published various books, this is the only one that was ever available to the public.

And…
Some other unexpected actors turned scribes include: Eileen Fulton, Johnny Cash, Al Roker, Stephen Collins, Billy Dee Williams, George Nader, Lisa Howard, and Fred Gwynne.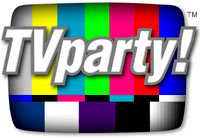 THEY WROTE A BOOK?!?
10 Unexpected Novels from TV Stars, Past and Present
PART TWO