THEY WROTE A BOOK?!?
10 Unexpected Novels from TV Stars, Past and Present
by Cary O'Dell
Perhaps it should not come as too much of a surprise that actors will, from time to time, pick up the pen and turn their hand to being novelists. After all, actors are used to telling stories and creating characters. What might be surprising however is how very wide-spread this particular phenomenon is and how many genres the hybrid known of performer and author has come to cover—romances, epics, children's stories, sci-fi sagas, even poetry.
Some actors have become so adept with the printed page that they have successfully become the full hyphenate: the actor-writer. Carrie Fisher, Fannie Flag and Sterling Hayden come to mind in that small group. Some only seem to have one book in them. Others regularly augment their film and TV roles with this other creative outlet, in the process adding an interesting additional footnote to their already impressive and long-standing careers.
I give you a few: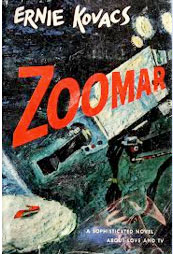 "Zoomar" by Ernie Kovacs (1957)
TV legend Ernie Kovacs was an innovator in many ways including translating his TV experiences into a novelized form. "Zoomar" (which gets its title from the name of a television camera lens) is, according to the book's official summary, "the story of Tom Moore, a young TV executive who rockets to the heights on wings of his successful show, The Miss Wipe-Ola Beauty Hunt. His way up is paved with martinis, three-hour lunches, [and] two kinds of women—eager and very eager…."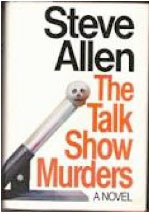 "The Talk Show Murders" by Steve Allen (1983)
Along with being a composer and influential talk show host, Steve Allen was also a writing and publishing whirlwind. Along with various books on humor, several volumes of memoirs and assorted how-to books (including one on speech giving), Allen also wrote this amusing 1983 whodunit. Using both daytime and nighttime talk as a backdrop, Allen weaves a fun tale of murder on camera with the likes of Merv, Dinah Shore and Johnny Carson all caught up in the mayhem.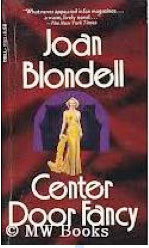 "Center Door Fancy" by Joan Blondell (1972)
A star since the 1930s, Blondell would conclude her career in TV roles most notably on the series "Here Comes the Brides" and "Banyon." In 1972, she authored this tome that, though "fiction," bears more than a little resemblance to her real life. The book's heroine is Nora Marten, daughter of vaudevillian parents. The book traces Nora's rise up the show biz ladder and through three volatile marriages each of who bear more than a passing resemblance to Blondell's three real-life husbands, George Barnes, Dick Powell, and Mike Todd.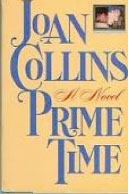 "Prime Time" by Joan Collins (1988)
Like sister Jackie, Joan Collins, famous for "Dynasty," knows her way around when between the covers. "Prime Time" was the first of the actress's so-far five novels published between 1988 and 2004. "Prime Time" tells the story of a glamorous British actress up for a major new role on an equally glamorous TV show. (Does any of this sound familiar?) Along with our heroine, Chloe Carriere, having to vie for this career-making role, she also has to contend with a cheating rock star husband and an overzealous fan who might have murder on his mind!
NEXT: PART TWO: Unexpected books by Gardner McKay, Bradford Dillman, Leonard Nimoy and more!