#1 August 23, 1976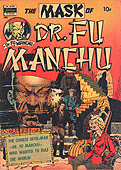 In 1950, Wally Wood started his career at Avon Comics where he began to stretch artistically on books like Capt. Science, Space Detective and the 1952 classic Mask of Fu Manchu.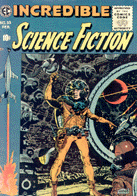 Wood exploded at E.C. Comics from 1950-1955, where he gained notoriety for his imaginative science fiction and crime comics, as well as his indelible work on the first issues of MAD. Never had science fiction illustration looked so slick or other-worldly, with Wood's innovative use of zip-a-tone effects giving everything a three dimensional look.
When I first wrote to Wally Wood, I didn't think I would get a reply, but I asked him anyway if he would sign some of those great Fifties comics.