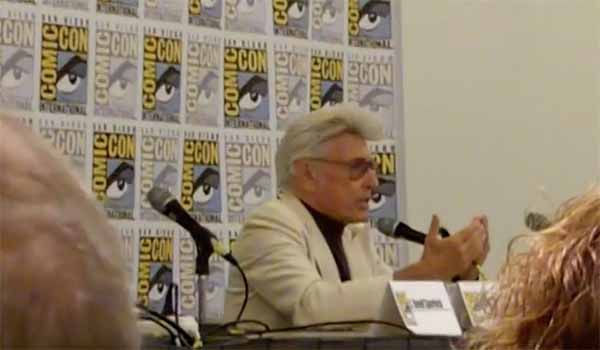 Jim Steranko vs. Bob Kane
At the 2014 San Diego Comic Con Marvel comics legend Jim Steranko tells about the time he bitch-slapped Batman 'creator' Bob Kane at a convention.
It all began when Bob Kane was getting off an elevator he was riding with Steranko when, "At the last moment Bob turned around and said, 'See ya later Jim, Baby.' And he cuffed me across my face. The doors closed before I could do anything. I was in shock that some stranger would lay his hands on me like that."
Listen to Steranko tell this great story about a man (Kane) who was reviled in the business of comics. For this audience, Steranko gives Bill Finger the credit he deserves for essentially creating Batman and all the elements that made those comics great to begin with.
Then watch the documentary 'Batman & Bill.'