* Classic & Current Television Blog *
THE BIGGER THEY ARE THE NICER THEY ARE
I was reading this great article and trying to guess who the celebrities ("names have been changed to protect the innocent") are that Mark Rothman is writing about. Jump over and read it for yourself and then I'll elaborate.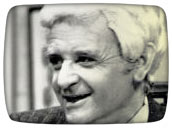 One person in that article is referenced as a comic famous in the '60s & '70 that received a free facelift in exchange for having it done live on the internet. Naturally, I Googled 'star that got a free facelift on the internet' and discovered that John Byner was the recipient of such an operation. (I'm not implying that Byner is the comedian in the article, I'm just sayin'.)
For those of you who don't remember, Byner was a comic that turned up on a number of variety shows in the 1960s and 1970s who, for a time in the early-1980s, was the star of a little known Showtime and CTV series called Bizarre that originated in Canada under producers Allan Blye & Bob Einstein, two of my favorites for their Sonny & Cher and Redd Foxx variety shows. One of the brightest features of Bizarre were the Super Dave Osborne segments which Byner had little or nothing to do with.
Skip ahead a couple of decades. I'm writing liner notes for the DVD release of The Best of Bizarre, there were 10 volumes, and on one of them I referred to Byner as the host of the program.
He took exception to that phrase and made a huge stink about it in an extremely nasty email to me that exposed his underlying insecurities concerning his diminished status in the industry. It's one of the nastiest emails I've ever seen much less received. Naturally, I sent him a respectful reply explaining my rationale.
Let me ask you - did Carol Burnett host The Carol Burnett Show? Was Johnny Carson the host of the Tonight show? Of course they hosted those shows and much more. Byner came out at the start of the program to introduce the proceedings just like Burnett and Carson did. You have to realize, on previous editions I had referred to Byner as "the multi-talented star of the show," "TV's favorite funnyman," and "man of a thousand characters."
Not content with being described as, "one of the most brilliant and versatile comedians ever to grace the TV screen" as I did on Volume Six, he took umbrage that I referred to him as a "host" on just one of the releases. Right after calling him, "one of the brightest comedians of the decade." Pitiful.
To know the guy is such a jerk - well, I wasn't at all aggrieved to lose the gig after that since I was doing it for a fifth of my normal fee anyway. I just wanted to make sure that a Blye & Einstein fan was writing the liner notes, as I had done for The Sonny & Cher Comedy Hour release.
Saturday, February 7, 2009 - 7:20am
WOULD YOU LIKE TO RESPOND?
THIS 'N' THAT
Howard points us to this great article on TV theme songs - or the lack thereof.
Bob Huggins adds: Kenny Rogers Roasters is another celebrity restaurant that is pretty much gone from the U.S. landscape but is apparently doing well in the Philippines. Go figure. My recollection of the restaurant was that it was trying to compete along the lines of a Boston Market. It came and went pretty quickly in my area.

I ate at the Kenny Rogers in Hollywood and it was no big deal. After the fuss they made on Seinfeld I was expecting more.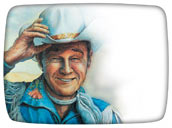 And as far as I was concerned Roy Rogers had the best roast beef sandwiches, they were the last chain to use REAL roast beef, not that pressed junk like Arbys uses. You can still find Roy Rogers Restaurants in the upper east coast (with fried chicken) but I can't attest to their food today.
Finally, Steve Martin tells David Letterman about his experience on the US Airways flight that ditched in the Hudson.
Thursday, February 5, 2009 - 1:35pm
WOULD YOU LIKE TO RESPOND?
NUMBERS
If Ed McMahon really is broke today it's amazing to think that he had to shell out $24 million dollars in a divorce settlement 20 years ago. If his ex got half did he really burn through more than a million dollars a year while he was working and making even more money?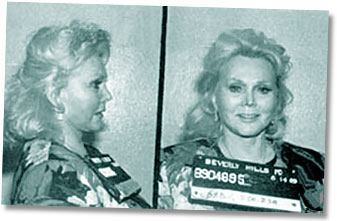 Zsa Zsa Gabor lost between $7-10 million in the Madoff scheme, Kevin Bacon and Kyra Sedgwick also lost a fortune. It's a good thing my investment, which doubles my money each month, is safe. As long as I keep rolling it over...
In 1976, the richest 1 percent of the country took home about 9 percent of the total national income. By 2006, they were pocketing more than 20 percent.
The return of NBC's Chuck, Heroes, and Medium on Monday night was a big bust, the net finished fourth for the night. Bye bye Heroes, hasta la vista Chuck.
Chris O'Donnell and LL Cool J are starring in an NCIS spin-off. Hope it's better than the original.
Do you know a firefighter or police officer that you think should be honored on America's Most Wanted as an 'All-Star'? You can nominate them here - the voting starts on Sunday February 15th at amw.com.
Thursday, February 5, 2009 - 12:25pm
WOULD YOU LIKE TO RESPOND?
HUNGRY?
Bob Huggins follows up on yesterday's post: I enjoyed reading your blog entry on "Biff Burger." I guess that there were probably a number of regional fast food restaurants in various parts of the country that are no longer around so I'm happy to see one that still exists.
Growing up in the Philadelphia, Pa area we had "Gino's" which had, for its time, the memorable slogan "Everybody goes to Gino's, 'cause Gino's is the place to go." As best as I can recall, Gino's pretty much went head-to-head with McDonald's. Anyhow, there's a tribute site to the restaurant (complete with message board) which readers from the Middle Atlantic States might be interested in seeing.

READ MORE ABOUT: 1970s Fast Food Chains
Thursday, February 5, 2009 - 6:39am
WOULD YOU LIKE TO RESPOND?
WHERE I HAD LUNCH
Anyone remember Biff Burger? When I was a kid there were several around - in the pecking order of burger chains in the 1960s/'70s there was McDonald's at the top, Burger King just below, Hardees, then Biff Burger taking up the rear. Like the other chains Biff Burger (stands for "Best in Fast Food") was different from the rest, they had their own tangy sauce that the burger was dipped in after cooking in a special rotating broiler. I hardly ever ate at one but Biff Burger was always less expensive than the other chains which led to the impression (in my mind, anyway) that their burgers weren't as good.
The chain went under in the mid-1970s and the restaurants disappeared almost completely by the mid-1980s but two still survive using the same recipes with the same basic look to the places. One is in St. Petersburg, Florida the other I just ate in, the renamed Beef Burger (the owner changed the name in the 1980s in case the franchise was revived and he got hit with back fees).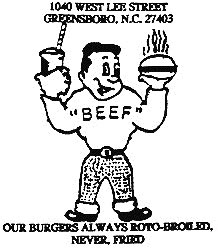 Beef Burger is a 48 year institution in Greensboro, NC, it's like going back in time with the 1970's chairs and tables (yellow and attached as one unit, naturally) and the 1980's arcade games. They still use the classic "Biff" character, one of the worst designed mascots in history!
And the food - grease-liscious. Best steak sandwich I've had in a while. UNC-G students have long flocked to this place to down cheap eats that really soak up the alcohol - although they have a sign on the door that says, "If you're drunk eat somewhere else."
You can find the history of Biff Burger at this wonderful site. Enjoy!
Wednesday, February 4, 2009 - 11:28am
WOULD YOU LIKE TO RESPOND?