* Classic & Current Television Blog *
TEN YEARS AGO
In the year 2009, 25% of Americans still do not have internet access and a third of those unplugged don't want it. The Net has come a long way in 10 years. A 1998 survey of Fortune 1000 senior executives found a general lack of knowledge when it came to computers and the Internet. 43% thought Fiona Apple was a computer brand - and that was when the singer was on the pop charts. 53% of the corporate titans thought the Arch Deluxe was a PC part while 98% of sixth graders surveyed knew that was actually a burger from McDonalds. Less than a quarter of the executives could explain what a modem did, 93% of the sixth graders surveyed knew. 68% of the guys in ties thought the Net was owned by a corporation, 23% thought it was Microsoft's property. A decade later the Internet goes on but when was the last time you saw an Arch Deluxe?
In 1998, I was doing web sites for a radio stations and the station manager came to me and said, "Billy, the owner of the stations talked with his marketing guy and he says the Internet is not going to make it." I love that story.
Who can forget, "I did not have sexual relations with that woman, Miss Lewinsky"? That was 10 years ago this month so look for that to get flogged all over again.
And it was 10 years ago this May 14th when Seinfeld aired its final episode, remember all the viewing parties that were held in clubs and homes all over the country that night? And how disappointed most people were?
Wednesday, February 4, 2009 - 7:02am
WOULD YOU LIKE TO RESPOND?
?!?!?!
That creep from Girls Gone Wild Joe Francis was arrested in LA after he showed up 5 hours late for his tax evasion court case. The guy supposedly took $20 million dollars in bogus tax deductions. He made that much money on those trashy video tapes?!? We're in the wrong business.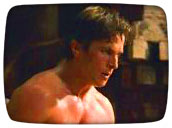 After that piece of junk Terminator 3 they're actually making another one?!? Apparently so - Christian Bale went completely ballistic on the set of Terminator Salvation the other day because a director of photography walked into a scene. Listen to his profane rantings here - not safe for work unless you're in the film industry where this type of thing happens all the time.
A remake of The Prisoner is coming to AMC. I kinda sorta liked the 1967 original, it was intriguing as far as it went but it didn't go very far and there was no resolution so how could you know if it was really any good or not?!?! It all depended on whether there was a point to the whole thing. With Sir Ian McKellen and Jim Caviezel starring in the new version I have high hopes for the upcoming 6 episode arc. Here's a preview.
Tuesday, February 3, 2009 - 5:09am
WOULD YOU LIKE TO RESPOND?
SUNDAY FUNNIES
Just for laughs let's pop back 30 years or so and enjoy The Family as they celebrate Mama's birthday, from The Carol Burnett Show:
Sunday, February 1, 2009 - 11:43am
WOULD YOU LIKE TO RESPOND?
YIKES!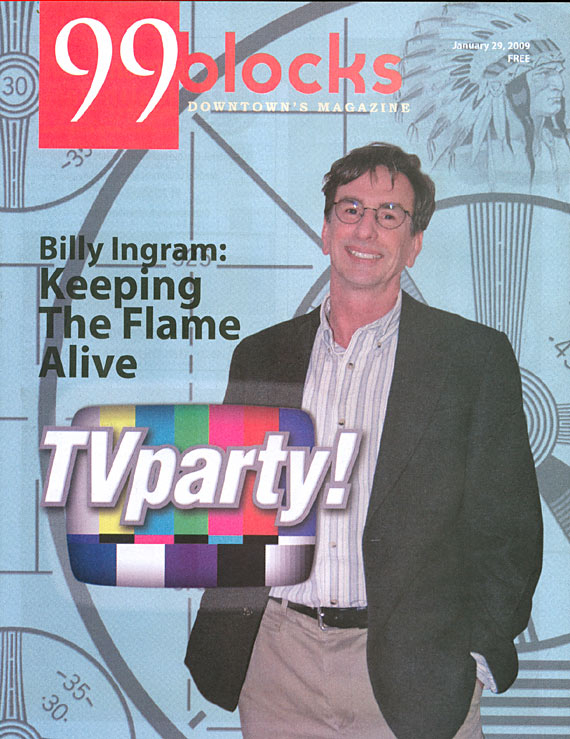 Look who's ugly mug is on the cover of a magazine this week - and welcome to those of you who are coming to TVparty! via 99 Blocks. And for those of you who saw this first thing in the morning while buying coffee at the Green Bean my profound apologies. They wanted The Jonas Brothers for the cover...
NEW SHOW REVIEW
Comedy Central has had limited success lately with their original series with more misfires than hits in their arsenal. That dry spell may be over for now.
Demetri Martin, that impossibly charismatic moppet with the auburn wig, is back with a new series that mashes standup, animation and sketch comedy into a very pleasing brew. It's an exceptional half hour of wise and witty humor that is destined to be a hit.
Martin strikes just the right chord with his wry observations and pointed nonsense, each episode loosely focuses on "one important thing" - the first topic is "timing", the second "power". In that way it's like Lewis Black's Root Of All Evil but far more funny and infinitely more appealing.
You might be familiar with Demetri Martin's stand up routines, he's a brilliantly clever wordsmith, a one man musical comedy machine, wholly original with his charts, graphs and silly tuneful stories. "I don't have a super power," he tells us, "the closest I have is that I'm invisible to bartenders."
In most cases sketch comedy ends up being horrifically lame but his manic bits actually work. In one skit, Demetri invents a time machine to use his rudimentary knowledge of history to get laid; in another choice bit he's a superhero losing his desire for revenge after finding out his origin story has a major hole in it.
This is one show I'll look forward to seeing again. Important Things with Demetri Martin airs on Comedy Central starting Wednesday night, February 11th at 10:30pm ET/PT.
Friday, January 30, 2009 - 7:23am
WOULD YOU LIKE TO RESPOND?