Westerns were popular as the Sixties began, Gunsmoke was number one in 1960 and Bonanza on NBC dominated the ratings for almost the entire decade. Westerns grew in popularity until the genre started to go bust in the latter part of the decade.

The Guns of
Will Sonnett
1967-1969 / ABC

Last TV series for Walter Brennan ('Real McCoys'). This Aaron Spelling western followed grandfather Will Sonnett (Brennan) and his grandson Jeff (Dack Rambo) in search of the boy's pa - known as a no-good gunslinger named Jim Sonnett (rarely seen Jason Evers) because of a crime he didn't commit.
Grandfather and Grandson travelled from place to place, encountering hostile townspeople that had been wronged by the guy they were searching for.
The reunion finally did take place in the last episode of the second season, with all three Sonnetts joining forces to become lawmen for a third season that never came.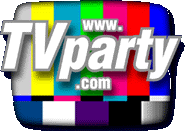 TV Guide's Guns of Will Sonnett Page, with TV Listings, Photos, Videos, Exclusive News and More.
TV on DVD
Hard-to-find classic TV
Shows on DVD!
Auto huren makes it possible to compare all car rental companies all over the world!
Compare the top sellers of Instagram followers on Buy instagram followers reviews!
An overwiew of guides and gutscheincode with the best tips and tricks to save money! on Ebookers.