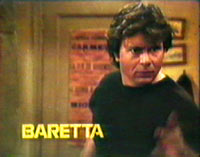 Baretta
1975-1978
When Tony Musante decided not to return for another season of his one-season cop show 'Toma', producer Jo Swerling, Jr. signed former kid star Robert Blake for the role. But Blake was such a unique personality, they decided to revamp the show a bit and call the character 'Baretta'. It was an immediate hit, and Blake immediately began to battle for more intelligent scripts, leading to original producer Swerling's ousting.
Robert Blake's off-camera battles and excesses led to a relatively short run for the series. Because of his outlandish on-set behavior (reported to have been alcohol/drug related), Blake found subsequent work difficult to find, and he hasn't made many appearances on television since. "Don't do the crime, if you can't do the time."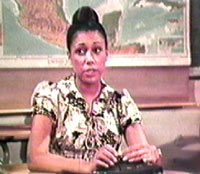 Room 222
1969-1974
Changed the nature of television - a hit show that tackled problems relevant to the times. Busing, prejudice and drugs were the focus of typical episodes. Pretty soon, the network schedules were crowded with 'relevant' shows, but none lasted as long or had half the impact of 'Room 222'.
Lloyd Haynes, Michael Constantine, Denise Nicholas and Karen Valentine star as the faculty. Valentine's character Alice Johnson started out as an inept student teacher that eventually graduated to full teacher status. None of the regulars found another successful TV series in their future, except Denise Nicholas who appeared on 'In The Heat Of The Night' from 1989-1994.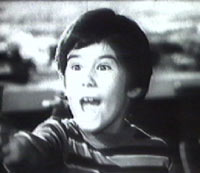 The Courtship Of Eddie's Father
1969-1972
Starring Bill Bixby as single dad Tom Corbett and Brandon Cruz as his son Eddie. Miyoshi Umeki plays Mrs. Livingston, the housekeeper and James Komack is Tom's boss Morman Tinker. Komack was the producer of several hit shows including 'Welcome Back Kotter'. Jodie Foster was a frequent guest as Eddie's pal Joey Kelly.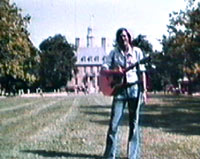 Make A Wish
1971-1976
Sunday Morning series starring Tom Chapin, produced, written and directed by Lester Cooper. Educational in nature, this show is fondly remembered for the original folksy tunes, written and sung by Tom Chapin (singer Harry Chapin's bother). Different subjects were explored each week, but in 1975 the show's focus shifted to bicentienial themes.
'Make A Wish' was one of those rare educational shows that kids actually liked and parent groups lauded with awards. The premier episode of the Bicentienial season (on September 7, 1975) looked back at the first trans-continental railway.

---

"I have been searching all over the WWW for something, anything, regarding "Make A Wish". The host was a guy that was kind of laid back in a Cat Stevens (pre-Islam) - James Taylor sort of way. It was only thirty minutes long and would only air Sunday mornings on ABC.
The show would take one word, like fish, and then literally take it around the world! "I wish I were a fish then I would swim in the ocean that is created by rain, that came from the clouds etc, etc". Total stream of consciousness stuff.
If you can find anything on this show it would be appreciated. I somehow got stranded on this parallel Earth and have forgotten how to get back to my own world - where this show is revered as the classic children show it is."
- safravael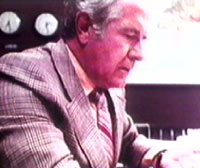 ABC News
1977
Long-time CBS reporter Harry Reasoner left the network to become co-anchorman of the ABC Evening News with Howard K. Smith in December, 1970. Reasoner became the sole anchorperson in 1975, with Smith limited to doing commentaries - but when ABC added Barbara Walters to the news desk in 1976, all hell broke loose.
Believe it or not, Walters was taking heat in the press for getting a million dollars a year from ABC to be the first network anchorwoman. She and Reasoner didn't get along at all behind the scenes. It was reported that Reasoner felt Walters was getting a free ride on her 'Today' show celebrity - but the last twenty years have proven her to be one of the industry's best reporters and top money-makers.
But the pairing in 1976 was a total flop. When the network changed the new show's format, Reasoner was reduced to doing commentaries (ala Andy Rooney) on the Evening News until he could get out of his contract in 1978 to rejoin '60 Minutes' on CBS. Walters left the co-anchor desk in 1978 to concentrate on her celebrity interview specials - which continue to draw huge ratings for ABC to this day.
Owen Marshall,
Counselor At Law
Dramatic series with Arthur Hill and Lee Majors as high-powered Santa Barbara attorneys, seen on ABC from 1971-1974.
When Lee Majors left the series in 1973, he was replacced by Reni Santoni, and then HE was replaced midseason by David Soul ('Starsky and Hutch') before the show itself was sacked.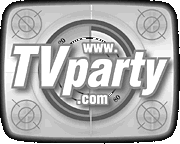 Jeff Vilencia's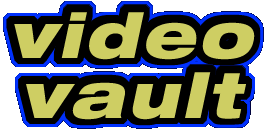 Wide World
Of Sports
1970
ABC decided to update the look of their sports anthology series with this new promo song in the Seventies - it was hard to top the excitement of the original "thrill of victory, agony of defeat" theme, but they succeeded.
Let's Make A Deal / The Newlywed Game
1970 spot to promote this Saturday night game show pairing on ABC, these shows were identical to their daytime versions.
"Both The Dating Game and The Newlywed Game, which were already established as daytime hits on ABC after their premieres in late 1965 and '66, respectively, were both given primetime slots in early 1967 as replacement shows. By the fall of that year, the primetime Dating and Newlywed Games were aired back-to-back on Saturdays 7:30-8:30 eastern time, followed by Lawrence Welk, which Bob Eubanks cross-promoted during his sign-off in that era."
"The primetime Dating Game would be replaced in the fall of 1969 by Let's Make a Deal, which ABC had just stolen from NBC with the promise of a primetime slot. The primetime Newlywed Game would linger for another season or two before ABC canned that version around 1970. Dating and Newlywed would each remain on ABC's daytime schedule through 1974."
- Steve Byrd
This series, loosely based on real stories from the FBI, ran from 1965-1974. At the end of most episodes, one of the FBI's ten most wanted criminals would be profiled.
Efrem Zimbalist, Jr (as Agent Lewis Erskine) and Phillip Abbott (as Agent Arthur Ward) were the only two regulars to last the run of the series.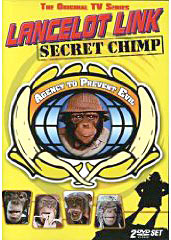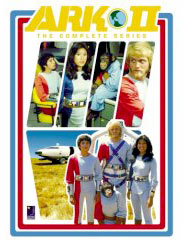 | | |
| --- | --- |
| Looking for classic TV shows on DVD?/See below: | Everything you're looking for is here: |