by John Hitchcock
Interviews with this master comic book artist are rare - there are less than a half dozen that have ever been published.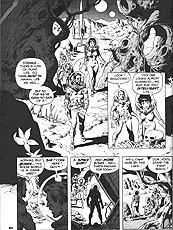 &copy 1971 Warren Publications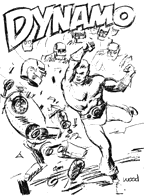 &copy 1967 Tower Comics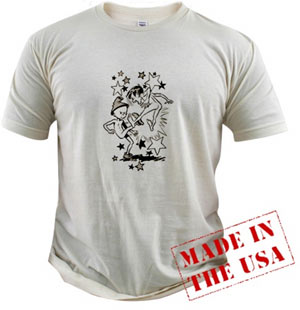 Cool Wally Wood T-Shirt!
Order Now!
Procceds to the Wally Wood
Scholarship Fund: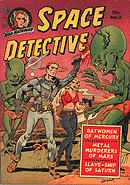 Wally Wood was the first stranger I ever wrote to.
I noticed an ad in a fanzine in 1976 that stated words to the effect that if you ever want to see another Wally Wood art job in comic books, then you should support his self-publishing efforts. The ad concerned me . . no Wally Wood art! Wood (he often signed his work simply as 'Wood') was one of my all-time favorite comic book artists, I bought new books, old books, anything with his artwork in it. Like Al Williamson, Joe Kubert, Alex Toth and Will Eisner, Wally Wood stood for quality.
Wallace Allen Wood began his career in 1948, but I discovered his work in the Sixties, when Wood worked sporadically for DC Comics (inking Challengers of the Unknown by Jack Kirby), Marvel Comics (Daredevil, Dr. Doom) and Tower (Thunder Agents). In 1965, Wood published Witzend Magazine, an open forum for artists and writers to have their work published but still retain their copyrights.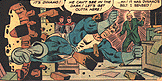 By the late Seventies, when I began to correspond with him, Wally Wood was mostly just inking other people's work, but his inks brought a shine to the work that was uniquely his, and it made the otherwise dull comic books a pleasure to read.
The news that Wood might not work again in comics stunned me. So I sent away my ten dollars for two copies of his new magazine Sally Forth, and added a short note to say how much I loved his comic book work over the years. I just wanted an opportunity to say thanks.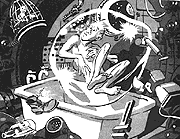 About two weeks after I got the books I ordered, I received a short letter from Wood. I replied, and an exchange of letters and post cards began that lasted until the artist's death by his own hand in 1981. Here are those correspondence I still have, some were lost over the years, along with some commentary to fill in the gaps.
- John Hitchcock
There are a total
of eighteen letters.


Click here to continue
with the first letter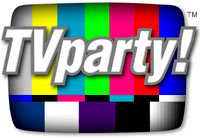 TV Shows on DVD
Holiday Specials on DVD
TV Commercials on DVD
TV Shows on BLU-RAY
Everything you're looking for is here:
Shop Amazon's New Kindle Fire