(This article has been on the net since 1994)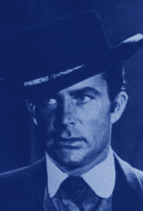 When we make a mistake, we want to make sure that you know about it. After all, billions of dollars are at stake in the world economy, and we have to be able to rely on the information that bombards us every day. We also have to be reminded that everything matters to someone.
Way back in January of 1994, TVparty presented at look at the classic western series The Wild Wild West.
In February, we began to get a flood of e-mail all at once from fans of the show pointing out the numerous flaws in the piece. We were already dissapointed in this writer, we almost gagged when he turned in the God-awful "The Cat that Looks like Hitler" page for the History section of our sister site, Homeroom1.
Now this guy is SO fired!
Just read what one of the show's fans wrote in reponse to the page, which we have since removed in the interest of decency (not to mention the numerous death threats):

"I don't know where you got your information but you better forget it!!! You said so many errors I am tempted to believe that you made everything you said up just to see what kind of response you'd get. Well let me tell you that you have angered a lot of Wild West fans. If there's one thing Ross Martin wasn't, it was conceited. The show was cancelled due to violence not because Ross Martin thought he was too big of a star. You are a fool if you think that. Ross was one of the most well liked and respected actors in show business and if you believe the drabble you wrote you ought to see a shrink or something because you are one crazy fool!!!!"
We had no idea the show had such a loyal (and vocal) following! Lots of other very similar messages flooded in, but one person took the time to point out the errors in the text in detail:
No offense, but your summary of The Wild Wild West is so frought with mis-information; you should be extremely embarassed to publish such a thing.
Your summary, probably unintentionally, is extremely insulting. If you'd like, I will be glad to correct your disinformation. If you prefer to read the facts rather than hear them from me, see Susan Kesler's extremely accurate book The Wild Wild West: The Series. Either way, I urge you to get your facts straight. What you've got written there now has myself, and a number of others who know better, extremely angry.
If you are indeed a fan of the program, the very least you can do is to do everyone else who is and those who worked on the series justice by printing facts.
Okay, let me start with the easy stuff - the facts in error in your original document.
" This series was on CBS for four years from 1965 until 1969, but it was never the same after Ross Martin who played sidekick Artemus Gordon left the show."
First, Mr. Martin never left the program.
" After having a mild heart attack two years into its run, Martin thought he was too big a star to continue with the series or was too ill to continue, depending on who you listen to."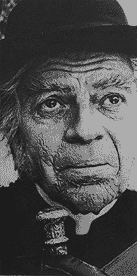 Second, the heart attack was Nov. 1968, well into filming season three. Right after they wrapped on 'The Night of Fire and Brimstone'. The show had a scheduled 5 week hiatus right after that episode, M. Martin was on vacation (sailing) when this occured. CBS was informed by the doctors that their star would probably not survive and if he did, he wouldn't work again. CBS had five weeks to decide what to do, and do it . . .
" He didn't return until the last few episodes of the last season, and by then he was twenty pounds thinner and the show's ratings were gone."
Mr. Martin not only survived, but did return to work. You will note that the 9 episodes that he missed still carry the original credit sequence. Thus CBS never replaced him, certain folks on the program had faith he'd be back.
Try "10 pounds lighter", which goes along with the exercise prescribed to heart patients back then.
The program's ratings were never gone. Wild, Wild West was canceled with a 33 share, far too high to explain cancelation. It won its Friday night spot the entire time it was on the air. The public explanation for cancelation was the violent content, which is believable when one looks at the public backlash against televised violence at the time, probably due to the Vietnam War being televised every day....
"The Wild Wild West starred Robert Conrad as Agent James West and occasionally guest starred Victor Buono as Count Manzeppi and Michael Dunn as the diminutive, evil Dr. Meguelito Loveless."
Miguelito
And also starred Ross Martin as Artemus Gordon - this was a two-lead program, sir.
" Dunn committed suicide in 1973, having been nominated for an Oscar and two Emmys during his long career."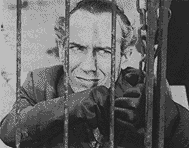 No- Dunn died of complications (aka heart failure) due to achondroplasia (aka "dwarfism"), an extremely unpleasant disease. His career, like his life was very short.
" Also appearing: James Gregory as President Grant,"
Only in the first pilot, Roy Engel (who also played the doctor on Bonanza early on) played Grant in every other episode in which the character was featured.
" By the end of the show's run, a handful of people came and went as Robert Conrad's sidekick including Pat Paulsen and"
Again, I reinterate - this was a two-lead program.
No sidekicks . . .
" Alan Hale Jr., but the show's unique quality and strong scripts were long gone. Reunion movies were made with Conrad and Martin in 1979 and 1980 and another was planned when Ross Martin died of a heart attack in 1981."
The above was signed by a professor from a prestigious west coast university.
At least the poor writer got the part about the reunion movies right! (And the part about the scripts being gone.) I'll let another Wild, Wild West fan have the last word:
To whom it may concern:
I am writing in response to information posted on your page concerning sixties television series, "The Wild Wild West."

The errors in this entry are simply too numerous to list. What concerns me most is how the author seriously defames the memory and actions of an actor beloved by many. Ross Martin, as the piece alleges, did not think he was too big a star to continue with the series. I seriously urge that the author of the piece do even the most rudimentary amount of research: he or she will see that Mr. Martin's commitment to the series never wavered--despite serious health problems. In the meantime, in the interest of fairness and accuracy, I would ask that you pull the piece. It was clearly written by someone unfamiliar with the series.
Thanks to the ever watchful eye of our readers, we were able to stop this corrupted information from going too far out into cyberspace - one freelance writer went back to the print medium where he belonged and TVparty took a vow of accuracy.