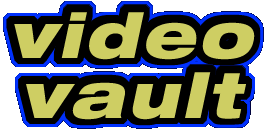 C O M M E R C I A L S

p r e s e n t s
SEX, DRUGS AND
LAUNDRY DETERGENT




THE suntan lotion of the Sixties. TV ads were so prohibitively expensive at that time that a brand name could establish itself quickly by advertising on television.
Sea and Ski and Coppertone stayed the dominate products in the market until Ban de Solei ads began appearing in the early-Seventies.
Got too burned in the hot summer sun? Try this new (for the Sixties) topical pain-killing product - Solarcaine. This is another ad that ran for several years.

Shampoo so thick you can't blow it out of your hand. If that's your idea of a good time.

Hai Karate
This hilarious commercial sent Hai Karate aftershave lotion flying off the shelves. It made such an impact that anyone who saw these spots will forever remember them.
The gimmick- it came with 'self-defense' instructions to fight off the women attracted by the cheap lemony-lime scent. Suddenly dads used to getting Old Spice found Hai Karate under the Christmas Tree.
There are still people who get this stuff every single Christmas, it's the only cologne they use because it's proven to be macho enough.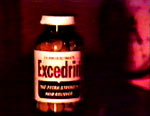 Excedrin
Another immensely successful campaign - 'Excedrin headache number 101". This 60's spot features Charles Nelson Reilly ('Match Game') as the husband.

Anacin
"Please, Mother! I'd rather do it myself!" One of the most famous commercials of the mid-sixties, an era known for terrific commercials.
Dole Bananas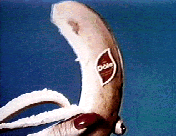 Astonishing - this commercial uses overt sexual imagery to sell bananas. Not a particularly original idea, but this Seventies spot takes it to the extreme.
Would never run today - no agency would even dare pitch it!
---
TV Commercials on DVD
Access our
extensive catalog
of classic TV shows
on DVD!
---
TV on DVD
Hard-to-find Classic TV
Shows on DVD!

Possibly the most stylish looking laundry detergent commercials ever.
Makes buying laundry detergent seem like the most important decision you'll ever make. Especially if you're an actress on the set, with clothes so white they make the other girls in the production look dingy.
Here's another example featuring actress Rosemary DeCamp.

Wonderfully funny spot from the Sixties. Excellent advertising.
The Vick's weather alert, took selling cold medicines to a new level. These official looking commercials were definitely effective.
From the Fifties - all a man needed to get the girl was slick hair, if you believe this. Might have been true back then, I don't know.
Gives you an insight into how much trouble women used to go to just to use a cream rinse.

Mighty Mouse selling drugs to kids? Well, vitamins, actually. It worked, and inspired the flintstones Vitamins that came after. The key was seeing Mighty himself taking the pill, I guess - they sure made a big deal about it!
Classic!