Westerns were popular as the Sixties began, Gunsmoke was number one in 1960 and Bonanza on NBC dominated the ratings for almost the entire decade. Westerns grew in popularity until the genre started to go bust in the latter part of the decade.
Here is a small sampling of some horse operas from the Sixties - most made it to a second season, some didn't.


::network fall previews and themes::

Lawman
1958-1962

1960 season promotion, this western series was reminiscent of the mega-hit show 'The Rifleman'. Leading actor John Russell even resembled Chuck Connors. 'Lawman;' began in 1958 and ran until 1962 on ABC Sunday nights.

The series followed the adventures of Marshall Dan Tropp, Sheriff of the wild west town of Laramie. Peter Brown co-starred as his young, unbridled Deputy, Johnny McKay.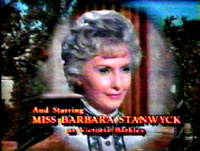 The Big Valley
1965-1969 / ABC
Originally known as 'The Saga of the Big Valley', the title was changed just before the premiere.
The Big Valley starred film legend Barbara Stanwyck as the widowed matriarch of the Barkley clan, living in the Sacramento Valley following the Civil War.
The all-star cast featured Richard Long ('Nanny and the Professor'), Peter Breck ('The Secret Empire'), Lee Majors ('6 Million Dollar Man'),and Linda Evans ('Dynasty'). More talk than action, but one of the best theme songs of all time.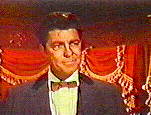 Iron Horse
1966-68 / ABC

Ben Calhoun bets his wad on a poker game and wins a railroad. Now he's got to lay the track for it through the untamed wilderness of 1880's America.

Starring Dale Robertson and Gary Collins, Iron Horse was renewed for a second season, but lasted only until January 1968. Gary Collins went on to star in The Sixth Sense in 1974. Dale Robertson took over the hosting duties on 'Death Valley Days' in 1968.
Frontier Circus
1961-62 / CBS

Follows the trail of the T &amp T Circus on it's journey through the brushlands to entertain the early settlers.
Western film comic Chill Wills starred in this hour-long series with John Derek (Bo's future husband) as the owners of the travelling band.
The Guns of
Will Sonnett
1967-1969 / ABC

Last TV series for Walter Brennan ('Real McCoys'). This Aaron Spelling western followed grandfather Will Sonnett (Brennan) and his grandson Jeff (Dack Rambo) in search of the boy's pa - known as a no-good gunslinger named Jim Sonnett (rarely seen Jason Evers) because of a crime he didn't commit.
Grandfather and Grandson travelled from place to place, encountering hostile townspeople that had been wronged by the guy they were searching for.
The reunion finally did take place in the last episode of the second season, with all three Sonnetts joining forces to become lawmen for a third season that never came.
The Monroes
1966-67 / ABC

The story of orphaned kids heading to Wyoming, where their parents had staked out land (the parents died in the first episode). Along the way they befriend an Indian who joins them and serves as protector and an evil land baron who tries to trick them out of their father's land.
Starring Michael Anderson Jr., Barbara Hershey, Tammy Locke, Keith and Kevin Schultz, Ron Soble and Ben Johnson, this one-hour drama lasted one season.

"I thought Michael Anderson Jr. was the coolest brother in the world for protecting his orphaned siblings from the evils of the Wild West." - (Janis Krautheim)
The Second Hundred Years
1967-68 / ABC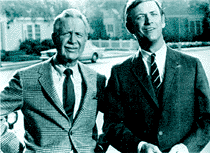 'The Second Hundred Years', a comedy from the 1967-68 season on ABC, was about a prospector buried in an avalanche at the turn of the century... then coming out of it 67 years later, alive and looking much younger than his 67-year-old son - and exactly like his 33-year-old grandson.
The show starred Monte Markham as Luke Carpenter and his grandson Ken, and Arthur O'Connell as Luke's son Edwin.
Distributed by Screen Gems, 'The Second Hundred Years' was a western in reverse - the rough edged nineteenth-century prospector (who hasn't aged a day since being frozen) must cope with the fast-paced life of America in the Sixties. Frank Maxwell appeared as gruff Army Colonel Garroway, who has to keep tabs on the old guy for the military.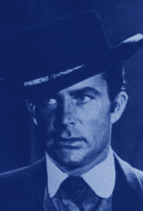 The Wild,
Wild West
1965-69 / CBS
'The Wild Wild West' (there was only one 'Wild' in the title when the show was first announced) starred Robert Conrad as Agent James West, Ross Martin as Artemus Gordon and (occasionally) guest-starred Victor Buono as Count Manzeppi and Michael Dunn as the diminutive, evil Dr. Miguelito Loveless.
Despite relatively high ratings (winning its Friday night spot the entire time it was on the air), the series as canceled because of complaints about too much violence on TV.
It was that, or cancel the Viet Nam war - and the war had already been renewed.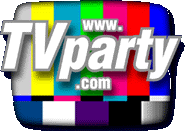 TV on DVD
Hard-to-find classic TV
Shows on DVD!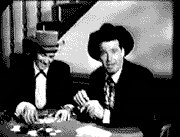 Maverick
1957-1963 / ABC
James Garner started out as the only Maverick on Maverick, but when production fell behind on the popular series, Jack Kelly was introduced as brother Bart and separate production teams went to work to meet demand.
James Garner left the show after season three and Kelly was occasionally joined by brothers Beau (Roger Moore) and Brent (Robert Colbert).
A Man Called Shenandoah
1965-66 / ABC

Robert Horton stars in this half-hour western as a man roaming the west - but who is he? A murderer? A lawman? All he knows is - he has amnesia.
Other shows about men roaming the west aimlessly: The Loner (Rod Serling show), Branded, The Rebel, and so many others.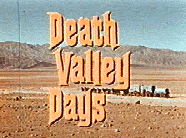 Death Valley Days
1952-1970 / syndicated
Popular half hour western anthology recreating mostly true stories about the pioneer days. A low budget production that began on radio in 1930, the show ran so long because it had a built in sponsor, no reoccurring characters and there was little else on to watch.
Stanley Andrews hosted from 1952-1966, Ronald Reagan from 1965-66 and Robert Taylor from 1966-68. Sponsored by 20 Mule Team US Borax.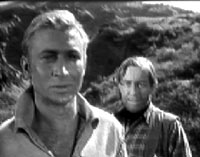 The Rebel
1959-1961 / ABC
Nick Adams starred as Johnny Yuma, former Confederate soldier who went from town to town seeking acceptance and finding a hostile reception to his peacekeeping attempts.
This cool 1960 spot attempts to re-position this half-hour western series as relevant to "today's youth". We're talking the Beatnick Generation - whatever happened to them?
Cheyenne
1955-63 / ABC

Long-running half hour Warner Brothers series. Starred Clint Walker, who walked out on the show in 1958. When the show did just as well without him, Walker returned in 1959.
Alternated with 'Bronco' and 'Sugarfoot'.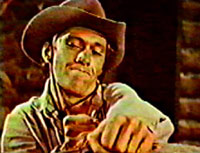 Shane
Sept.1966 to Dec.1966
Based on the landmark movie and starring David Carradine, this one season half-hour show preceded Carradine's successful western show Kung Fu.
Travels Of
Jamie McPheeters
1963-1964

Did you know that Kurt Russell was a child star? He played the title role in this hour-long Sunday night western adventure (based on children's books) about a boy (Russell), his rascally father (Dan O'Herlihy) and the wagon train they travelled the frontier with.
The very young Osmond Brothers (later to become teen idols) were seen as the little Kissel Brothers.
Mutual Of
Omaha's Wild Kingdom
1963-1988 / NBC, Syndication

Not a Western, but a nature show that featured a lot of western US locations - popular on Sunday afternoons with the old folks.
More to come
Please consider a donation
so we can continue this work!

Amazon Prime - unlimited streaming
of your fave TV shows and movies!
Get your FREE 30 Day Trial!
PR4 & PR5 Pages for Advertising