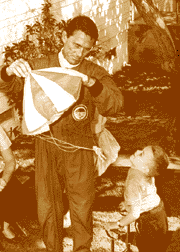 ---
"I also threw my arm out with the ripcord parachute guy. I lost a couple on rooftops and trees. I eventually grabbed the plastic drop cloth from my dentist (I had braces in '63-66) and made my own using a big lampshade as a guide.
"I ended up with a larger diameter and lighter weight chute that worked really good. Can't remember what happened to it but I threw those things from 1961-1966. I also have a copy of a kids hard bound book from the "Ripcord" series."
- Larry M.
1970's TV shows on DVD
1960's TV Shows on DVD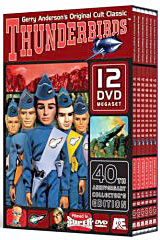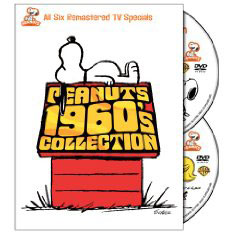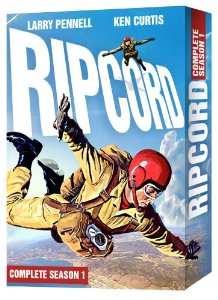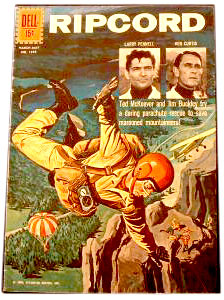 Syndicated - 1961 - 1963
by Billy Ingram

Ripcord starred Larry Pennell as Ted McKeever, and Ken Curtis as Jim Buckley - two sky diving crimefighters / rescue workers / free fall instructors. They run Ripcord, Inc, along with their pilot Charlie Kern (who replaced the original pilot Chuck Lambert). Together they find adventure behind every cloud.
This show was very exciting to me as a kid, the aerial footage wasn't faked, it was actually shot in the sky with real skydivers. That may sound like no big deal today, but it was no easy feat with Fifties technology. I'm surprised the cameraman didn't plummet like a rock! In fact, in the filming of one episode, two planes collided in mid-air - of course the footage was used in an upcoming episode. Typical plot: Ted and Jim find that a landslide wasn't an accident, but caused by a criminal fleeing from the law.
From the second season in 1963:
It was a limited concept, having to come up with 36 reasons a year to skydive to someone's rescue wasn't easy.
'Ripcord' had a toy spin-off. It came with a heavy plastic parachutist that looked like a generic army man, attached by string to a thin plastic red and white parachute. You would bundle the thing together and throw it in the air and the parachute would unravel and the army man would float to the ground (usually). I played with the 'Ripcord' parachute toy for hours on end until the fragile plastic parachute shred from being thrown up in the air so many times - I'd have to save up $1.98 for another one and throw that one around until it shredded. I saw a kid playing with one the other day, so they must still make the things.
---
In 1999, you had Ripcord in your oldies section that included a video of the title song. One of the only vestiges of the show that existed. It was the prototypical skydiving drama, in many ways the same thing to skydiving as Jonny Quest was to action adventures. I saw the show as a kid, & it was how I learned about skydiving but I know more about the show from trivia & what IMdB stated about it than from my memory of watching it. It's one of those shows I was captivated by as a kid and would like to get a perspective of what to think of it now. It seems like a waste to drown it in the sea of obscurity. I'm surprised recordings of the show haven't been preserved by skydiving clubs for posterity. I suppose if a saw an episode, I may find out why it got consigned for extinction. But its mustard seed impact on aviation entitles it to a more dignified sendoff. It was cutting edge skydiving while skydiving itself was in its infancy and the filming of the episodes was history in the making.
IMdB has pretty good details about the show. But it's all postings. No sound bytes or clips. A lot more fuss is made over Andy Griffith, Gilligan's Island, I Love Lucy, Leave it to Beaver, & The Flintstones than over Ripcord. Some of these are constantly recycled through all the oldies stations. Seems like too many of them show all the same shows, while some of the rarer gems like this one, 77 Sunset Strip and Sea Hunt, seem to be one week wonders at best. At least the latter 2 sometimes get shown.
- Joseph House
Since then whole episodes are on You Tube and the show is now on DVD! A first season episode:
Thanks to what we didn't have 15 years ago - You Tube - we can get a glimpse of those great syndicated shows. As a youngster growing up in the 1960s shows like this would be found on Saturday or Sunday afternoons. If Ripcord, Whirlybirds or Sea Hunt was on it was a treat - there was very little to watch on TV back then if you weren't a fan of fishing or wildlife shows like Mutual of Omaha's Wild Kingdom which seemed to be on all the time.
BONUS: Here's the first part of an episode of Whirlybirds.
---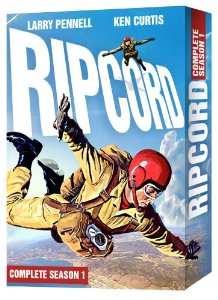 NEW Book on