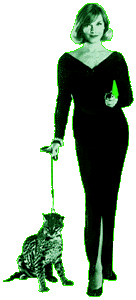 Honey West
1965 - 1966 / ABC
Friday nights at nine.
"Try to get HONEY WEST in here if you can. Based on the character from a series of fairly risque paperbacks and spun off into her own show after a guest-starring role on BURKE'S LAW, Honey (Anne Francis) was something of a trendsetter, one of television's first liberated females.
"Despite fairly healthy ratings, ABC canceled the show after one season. Their rationale was that they had just acquired the American rights to THE AVENGERS and that one sexy,karate-kicking female per network was all their viewers would believe. Hey, it was the Sixties."
- JWF3.0
Honey West was a sly mixture of 'Man From Uncle' and '77 Sunset Strip' from the Four-Star studios, with episodes produced by a young Aaron Spelling and written by TV's finest writers, William Link and Richard Levinson ('Rockford Files', 'Columbo', 'Murder She Wrote').
"Honey West' has its tongue planted firmly in cheek, but was out of step by 1965 - Warner Brothers' private eye shows had fallen out of favor for more gimmicky shows like 'Lost in Space' and 'Batman'.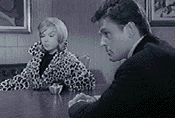 Honey (Anne Francis) inherited her spying business from her dad, a top private eye. She also got his partner in the deal, rough and tumble (of course, handsome) Sam Bolt, played by John Ericson. There was a simmering attraction between the partners, but Honey West's only true love was adventure - and her pet ocelot, Bruce.
Anne Francis really delivered as the high-kicking PI. She was so effective because she never overplayed the character, as was the style of the day. This actress displayed an unmatched, unmistakable aura of cool that captivated the boys and started little girls of the Sixties thinking about what they might want to be when they grew up.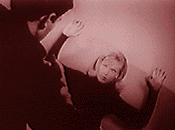 Honey West was a judo/karate master that tooled around town in a cool little white sportscar like a super-sixties Barbie doll, complete with scarves, sunglasses and leopard-print coats (costumes by Nolan Miller, later of 'Dynasty' fame). She even had her own mobile spy unit disguised as a TV repair truck and high-tech mini-cameras and microphones (thirty years early!). Don't break up with this chick!
Even when the stories fell flat, those great Four-Star (from Warner Brothers) shows from the Sixties were entertaining to watch - top notch production values, attention to stylistic detail, superior art direction, music and main titles gave new meaning to style over substance as it applied to television.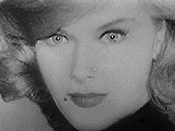 Even though Honey was more than a match for her many opponents, her most deadly foe turned out to be 'Gomer Pyle' over on CBS - he proved fatal to her ratings.
Honey West was first featured on an episode of 'Burke's Law', also a Four-Star Studios show.