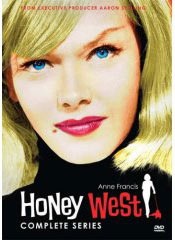 PART TWO - The Movie, Books & Music Businesses/
by Cary O'Dell / / /PART ONE HERE
Not long ago, Billy Ingram was kind enough to post an article of mine on TVParty. In it, I try to deconstruct and demythologize some of the weird numerology of the A.C. Nielsen company and its weekly TV ratings.

Since completing that essay, I began to look at the hard numbers of other mass media entertainments. And what I've found there are even bigger discrepancies and an even bigger sliding scale.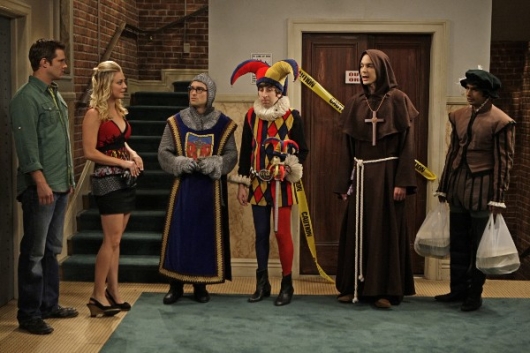 TV audiences are measured, or at least reported by Nielsen, in the "millions" of viewers. In my previous article, I broke down the interesting (arguably flawed) way that Nielsen comes by its figures. But, regardless of their methods, their numbers are accepted as law; if Nielsen says a million people watched, then a million people are believed to have watched. And millions of dollars ride on every one of those "millions" and fractions of millions.

And while the size of audience needed to make a TV show a "hit" fluctuates widely (see previous article), we all know that bigger is better. For example, last week's number one show, according to Nielsen, was "The Big Bang Theory" with a reported audience of 17.6 million viewers. But getting consistently less than those numbers can still get you into Nielsen's top 20; "CSI: New York" and "The Amazing Race" both tied for #19 with an audience 9.6 millions viewers. And a million fewer viewers can still get you "hit" status; CBS's "2 Broke Girls" finished at #25 with 8.9 million viewers.

But, for all of them, it's a good thing they aren't on the big screen.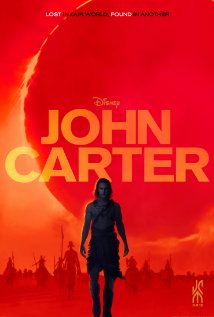 According to the National Association of Theater Owners (NATO), the average price of admission for a first run movie theater, for an adult, is $7.93. That means (roughly) that when a movie grosses $1 million, over 126,000 people have paid to see it. Disney's already-infamous "John Carter" was a domestic bomb yielding "only" $70 million at the box office. But its actual audience ends up looking impressive when this formula is applied: seventy million dollars translates to around eight million people in the theater. And though "Carter's" box office take is dwarfed by its reportedly $250 million dollar production cost, eight million people should be nothing to sneeze at. In fact, eight million people is an audience that is larger than the weekly TV audiences for "Home Land," "Here Comes Honey Boo" and "Girls"--in fact, bigger than their audiences combined. Eight million is also more than regularly tune into episodes of "Jersey Shore," "Conan O'Brien," and "Once Upon a Time"—and those shows are free!

Perhaps, to mitigate its damages, "John Carter" should have put out an album. For, there, the numbers are also interesting and different--and would have worked in his favor.

To determine what's a "hit," the music industry has always relied on the "gold standard," that is a gold record. For an album to be certified gold, it has to sell over half a million copies. A record that is certified "platinum" means it has sold one million copies.

Hence, if "John Carter" were a CD, it would be one of the biggest hits of the year. In fact, at 8 million sold, it would be well on its way to "diamond" status, the high-end ranking established in 1999 to mark records that have sold 10 million or more copies. "Diamond" is the rarest of rare achievements in popular American music. In fact, according to the Recording Industry of America (RIAA), out of the thousands of recordings artists in the industry, only 69 acts—ranging from the Backstreet Boys to Pink Floyd to, most recently, Adele—have achieved a diamond ranking.

But if 10 million is amazing—phenomenal!--in music, as we've seen, it's considered next to nothing in movies and only better than average in TV.

To judge how well a disc is doing, the music industry also relies on the long-standing "Billboard" charts and SoundScan, a record-selling counting system created and maintained by Nielsen.

Launched in 1991, SoundScan tracks transactions at cash registers at 14,000 retail establishments around the country. (Its numbers also factors in digital downloads done via iTunes and other internet sources.) Taylor Swift recently sent jaws dropping when she sold 2.1 million copies of her latest album, "Red," during its first week of release.

But what SoundScan gives, it also takes away.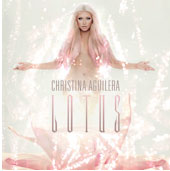 TV star Christina Aguilera's most recent release, "Lotus," is already being labeled a "flop" after it moved "only" 73,408 copies and downloads during its first week. But for those just reading the "Billboard" chart, "Lotus" looks like something of a success. It debuted at #7 on the chart. That means, of the 200 albums ranked by "Billboard," it was doing better than at least 193 other albums. But the charts can be misleading. They don't necessarily reflect big sales, only bigger sales than what else is in the marketplace at that time.

Back when there were record stores, it was always amazing to me to walk in and see the depth and diversity of selections. Albums ranging from classical to comical to long-ago Broadway soundtracks. They must sell considerably less than popular music but are still being produced, stocked and sold. How can that—economically--be the case when it seems like every week another "American Idol" winner is losing his or her recording contract due to "low" sales? (Yes, Ruben, I'm talking about you.)

Regardless, neither Xtina's nor Taylor's sales—low or record setting as they might be—seem that impressive compared to what is needed to keep a TV show on the air or a film from being a laughing stock. Taylor's two-million sales is great for her but would hardly make a ripple in TV ratings or movie box office terms.

If sales number related to movies and music is illuminating, then the numbers related to books is downright shocking. By and large, it seems, we are not a nation of readers.

There are three major book best sellers lists published weekly in the US. They are compiled by three companies: Amazon.com, "The New York Times," or our old friend Nielsen who maintains their own Nielsen BookScan system. The rankings and results of all three of course are not without their faults. Amazon only counts its own sales of course, eliminating any books you buy at a book store, Wal-Mart or at the airport. The venerable "New York Times" gets its data by polling a various bookstores; hence, their numbers don't reflect internet sales. Nielsen is probably the most accurate since they cull their data via point of purchase data collection at book merchants across the country. According to Nielsen, 75% of retail book sellers take part in the program though, here again, internet sales and sales at places like Target or train stations are not factored in.

All that said, according to ReaderViews.com, sales of 35,000 copies of any title will probably be enough for you to land on one or all of the top best seller lists. Of course, for some authors, passing that 35K mark is no hurtle at all. By its first week in release in the US, according to various sources, J.K. Rowling's "Casual Vacancy" had already sold 375,000 copies (in both paper and digital forms). The "Fifty Shades of Grey" trilogy moved three million copies in its first month.

From 375K to three million: impressive, yes, but, as we've seen, even three million would not be enough to keep either a theatrical film or most network TV shows from finishing in the red or (probably) being pulled off the air.

So what are we to make of these numbers? Admittedly, we are in some ways comparing apples to oranges. I don't question the numbers, per se, though some of the math and figuring that goes into these ratings and rankings does seem suspect. Rather, I wonder what other "hits," on TV, in film and music, are we missing out on because the reportage isn't accurate or isn't even there?

Here again, we need better, more detailed discussion of these numbers when they are reported, a fuller, more complete picture to be put into print. For example, once you figure in the overseas grosses for films like "John Carter" and this summer's other big "flop" "Battleship" (ironically, also starring Taylor Kitsch) as well as factor in their eventual sales on DVD and BlueRay and to cable and broadcast television, both films will probably end up in the black. Yet another way that, in Hollywood parlance, a "flop" turns into a "hit."

Of course, even then, as we've seen, determining a "hit" from a "miss" is still an inexact, often unclear, science.


DECONSTRUCTING WHAT
MAKES A HIT - PART TWO!
The music, book and movie industries
TV on DVD/ /Holiday Specials on DVD
TV Commercials on DVD
TV Shows on BLU-RAY