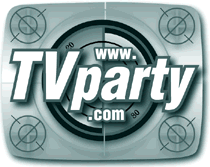 Order Alias Smith
& Jones on DVD!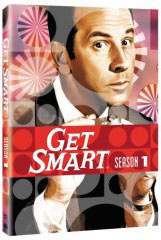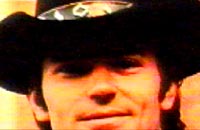 "I really enjoyed Alias Smith & Jones in the early 1970's, a western about 2 famous bank robbers struggling to go straight, using the alias' of Smith and Jones. Every week they got into crazy adventures, where their identities were constantly in danger of being found out by the law.
"The stars seemed to be real charismatic, but it lasted only maybe 2 years, because one of them (Peter Duel?) committed suicide. It ran on Thursday nights opposite Flip Wilson.
"Looking back, it must have been influenced by the Newman/Redford movie Butch Cassidy and the Sundance Kid. How about some info on this forgotten gem?"
- Bill, Lynbrook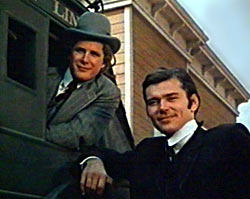 Ben Murphy and Peter Duel
TV Guide's Alias Smith & Jones Page, with TV Listings, Photos, Videos, Exclusive News and More.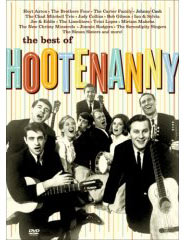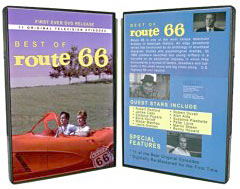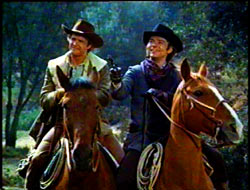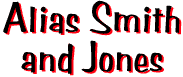 by Sam Hieb

ABC was attempting to capitalize on the success of 'Butch Cassidy and the Sundance Kid' with this Western adventure series featuring two amiable outlaws trying to go straight.
ABC promo for Alias Smith & Jones:

Alias Smith and Jones premiered on January 21, 1970, starring Pete Duel as Hannibal "Joshua Smith" Heyes and Ben Murphy as Kid "Thaddeus Jones" Curry.
Heyes was a silvery-tongued safecracker and card sharp, while Jones was a dead-eye gunslinger, who, in spite of all the banks and trains he robbed, never shot anyone. Desiring to lead upstanding lives, Heyes and Curry are promised a pardon from the governor if they can stay out of trouble for one year. In the meantime, however, they would remain wanted.
"That's a good deal?" Heyes smirks.
For three television seasons Heyes and Curry were chased across the American West (many scenes were filmed on location in Moab, Utah) by posses, bounty hunters, and fellow outlaws looking to settle a score. Despite their earnest attempt to lead honest lives, circumstances would often dictate that they fall back on the tools of their former trade to get themselves out of trouble.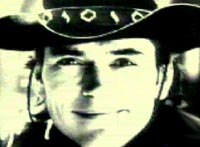 'Alias Smith and Jones' was able to capture a fair audience with its catchy theme song and unique opening credit sequence where a gravelly-voice narrator provides unique insight into the adventures of our likeable anti-heroes.
Sally Field joined the show for two episodes as Clementine Hale, a fun-loving rogue who simultaneously spelled pleasure and trouble for the guys.
STORY CONTINUES - AFTER THIS AD FOR VIDEO DOWNLOADS:
---
---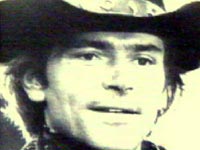 'Alias Smith and Jones' was popular but wasn't able to displace NBC's 'The Flip Wilson Show' from the Thursday 8:00 time slot.
On December 31, 1971, Pete Duel filmed at the studio all day before returning home with his girlfriend to watch the episode of 'ASJ' being broadcast on television that night. According to his girlfriend, after watching the episode, they both went into the bedroom, where Duel told her he would see her later and returned to the living room.
A few minutes later she heard a gunshot and found Duel lying underneath his Christmas tree with a wound to the head and a gun in his hand. The 31 year-old actor died later that night. Cast members and co-workers insist Duel seemed perfectly fine and healthy on the soundstage that day and couldn't imagine why he would commit suicide. Duel, however, did state in an interview with the LA Times shortly before his death that he was struggling a bit with the stress and creative compromises of doing a weekly television show.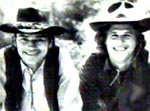 With several episodes featuring Duel already in the can, ABC had to move fast to recast the role of Heyes. Roger Davis, who had been doing the program's opening and closing narrations (but whose greatest claim to fame was being Jaclyn Smith's first husband), was chosen.
Although handsome, he didn't possess Duel's shifty demeanor. Then, for the 1972-73 season, ABC scheduled 'ASJ' on Saturdays at 8:00 opposite 'All in the Family,' who would rule that time slot for the next five years.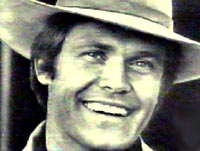 Not surprisingly, ABC cancelled 'Alias Smith and Jones' in January of 1973.