Reviews of your favorite movies on DVD and Blu-Ray!
Click on the title to order - huge discounts
and free shipping through Amazon.com!
---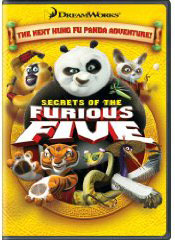 Secrets of the Furious Five
by
Dan MacIntosh
Secrets of the Furious Five is not a sequel to Kung Fu Panda, even though it's billed as "The next Kung Fu Panda adventure." Instead, it's a series of morality tales told by Po, voiced by Jack Black. Simply put, Dustin Hoffman's Shifu asks Po to teach martial arts skills to a class of impatient bunnies. The secret to Po's success is the way he teaches them what they need to know, rather simply providing only what they want to learn.
The Furious Five are comprised of: Mantis, Viper, Crane, Tigress, and Monkey. But instead of detailing their various physical moves, Po illustrates how these warriors have learned to adapt necessary character traits, which are just as essential as skilled body motions.
Mantis begins to incorporate patience while trapped in a cage, unable to get out and fight against his enemies. While he's in this cage he happens upon the idea of playing dead just long enough to attract his captors' sympathy, and then strike out at them when they least expect it. Patience is a relatively new concept for Mantis, as it is for all these enraptured, albeit also restless, bunnies. Furthermore, I'll bet there are many parents that would like to cage up their squirrelly young children just long enough to give them even an ounce of restraint. With that said, folks, please don't try this at home.
The Great Master Viper's daughter, Viper, was born without fangs, which is a severe handicap for snakes where the Poison Fang Technique is an essential warfare tool. But just as a blind person develops other advanced senses, such as heightened hearing, to overcompensate for his/her physical deficiency, Viper becomes a standout ribbon dancer. These ribbon handling skills come in handy when she ties up a bandit and saves her father's life. While Viper learns courage, Great Master Viper also gets a large dosage of tolerance in the same process. It's a little like the story of Rudolph The Red-Nosed Reindeer, in that even the odd man out has a job he can do. Everyone can contribute, no matter their skill level.
The story of Crane is probably funniest of the bunch, in that he sort of backed his way into the martial arts school. He went from the janitorial cleanup guy, to inadvertently passing a tryout. That's certainly the kind of thing that will give a guy confidence he never knew he had! Both Tigress and Monkey are shown learning how to develop better social skills. Tigress gains discipline when it become clear she doesn't know her own strength – so much so that she scares many around her. Monkey is like that kid who doesn't know when to stop kidding. But being humiliated himself teaches him the value of treating others with a whole lot more respect.
Jack Black is one of the funniest men in Hollywood, and is also a star that knows how to make his humor particularly appealing to young people. But with Secrets of the Furious Five, he also reveals a gently humorous educational side, too. This talent is a secret no longer, however.
---
Movies on DVD Reviews: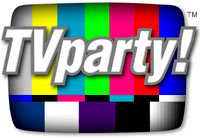 TVparty! for TV Shows on DVD
Review by Dan MacIntosh
/ / / Classic TV Blog / / / TV Shows on DVD / / / 2010 TV Show Reviews / // / TV on BLU-RAY
---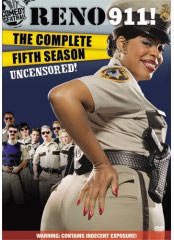 Reno 911 - The Complete Fifth Season
Product Description:
The officers of Reno 911! are back with their most ridiculous season yet with sixteen episodes that ll leave you stewed screwed and tattooed. In this fifth season Wiegel meets her real daddy the department hires an ex-sex slave worker and the team takes on a badass bounty hunter. With their failed stings and constant drinking problems they ll prove to you that they have exactly what it takes to be cops: badges.System Requirements:Running Time: 352 minutes
Reno 911 on DVD
Format: Box set, Color, Dolby, DVD-Video, Full Screen, NTSC
Language: English
Region: Region 1 (U.S. and Canada only. Read more about DVD formats.)
Aspect Ratio: 1.33:1
Number of discs: 3
Studio: Comedy Central
DVD Release Date: July 15, 2008
Run Time: 352 minutes
Everything you're looking for is here: