Reviews of your favorite movies on DVD and Blu-Ray!
Click on the title to order - huge discounts
and free shipping through Amazon.com!
---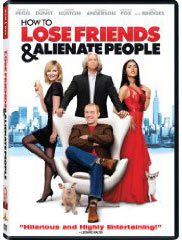 How to Lose Friends and Alienate People
I totally missed hearing anything about this movie previously so I went in with an open mind and had a blast, at least with the first 2/3 of the film.
This is one hell of a funny film, at least most of it is. Simon Pegg (Shaun of the Dead) is marvelous as plucky Brit Sidney Young, a muck racking pseudo journalist, full time nutter who accepts a job at a high tone fashion magazine in New York City. Jeff Bridges turns in another masterful performance as Sidney's mercurial boss and dogged antagonist, fans of 'The Dude" should check out this role.
You'll bust a gut at Sidney's vulgar, totally inappropriate remarks, his disgusting expectorations, and his nonexistent fashion sense. (He shows up on the first day at work in a T-shirt that reads: "Young, Dumb and full of cum.")
If you enjoyed Pegg in Shaun of the Dead - and who didn't - you'll love this over the top portrayal, this masterful comic actor has a spectacular way of coming across as likeably deranged, pleasingly unpleasant.
After a nice start and a hilarious middle this movie sinks desperately into romantic quicksand, a gummy plot turn that destroys any good will the film has built up. It's a naked attempt to make Sidney more appealing but his daft persona is what made the film so fresh and funny in the first place.
I suggest when you watch this one you switch it off after it starts to get mushy, when Kirsten Dunst starts falling in love with a misogynist, cretinous twit for no discernable reason.
This DVD has commentary tracks with Robert Weide and Simon Pegg. There's also behind the scenes mini-doc that has interviews with the cast and director. Refreshing, quirky, definitely recommended.

---
Movies on DVD Reviews: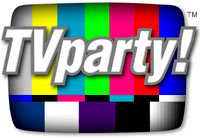 TVparty! for TV Shows on DVD!
Reviews by Billy Ingram, as seen on VH1, Trio and Bravo.

Watch for Billy Ingram on BRAVO this month!
Product Description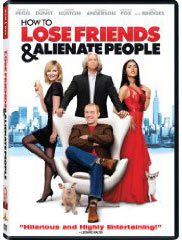 Sidney Young (Pegg) a small-time aspiring british celebrity journalist who is hired by an upscale magazine after catching the attention of clayton harding (bridges) during an event by creating a ridiculous scene with the help of a wild pig.
Director: Robert Weide
Product Details
Actors: Simon Pegg, Kirsten Dunst, Megan Fox, Kelan Pannell, Janette Scott
Directors: Robert B. Weide
Writers: Peter Straughan, Toby Young
Producers: Allan Zeman, Carrie Fix, Courtney Solomon, Elizabeth Karlsen, Gary Smith
Format: AC-3, Color, Dolby, Dubbed, DVD-Video, Subtitled, Widescreen, NTSC
Language: English
Subtitles: English, French, Spanish
Region: Region 1
Aspect Ratio: 1.85:1
Number of discs: 1
Studio: MGM (Video & DVD)
DVD Release Date: February 17, 2009
Run Time: 110 minutes
Everything you're looking for is here: