Reviews of the latest Movies on DVD and Blu-Ray!
Click on the title to order - huge discounts
and free shipping through Amazon.com!
---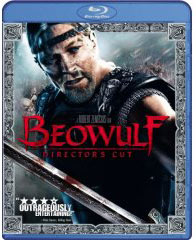 Beowulf Director's Cut - [Blu-ray]
Based (loosely) on the epic poem of old, Beowulf is a violent, misogynist, amazing action adventure flick with a wow factor approaching 10. The film is even more powerful on Blu-Ray where you see every detail, so much so you're drawn into the action immediately, bedazzled by the special effects wizardry.
This CGI animated (but not cartoon) film starring Anthony Hopkins, Angelina Jolie, and John Malkovich with a script by comic book god Neil Gaiman. is a frenetic roller coaster ride; fast moving but lightweight, a gloomily uplifting tale of love and dragon slaying that sets the standard for animated films of the future.
From the product description: In the age of heroes comes the mightiest warrior of them all Beowulf. After destroying the overpowering demon Grendel he incurs the undying wrath of the beast s ruthlessly seductive mother who will use any means possible to ensure revenge. The ensuing epic battle throughout the ages immortalizing the name Beowulf. Academy Award® winner director Robert Zemeckis tells the oldest epic tale in the English language with the most modern technology advancing the cinematic forum through the magic of digitally enhanced live action. A stellar cast is led by Ray Winstone ( The Departed Sexy Beast ) in the title role. Joining him are Academy Award® winner Anthony Hopkins as the cursed King Hrothgar John Malkovich Robin Wright Penn Brendan Gleeson Crispin Glover Alison Lohman and Oscar® Winner Angelina Jolie as Grendel s mother. Running Time: 114 minutes
This unrated version is more sexed up but not overly so; it's still hard to believe the original cut came in as a PG-13.
Extras include behind-the-scenes features, the making of Beowulf mini-doc, a conversation with director Robert Zemeckus, a look at the preliminary artwork, deleted scenes and more.
---
Christopher Cummins, Neil Dickson, Shay Duffin, Brendan Gleeson, Crispin Glover
Format: AC-3, Color, Director's Cut, Dolby, Dubbed, Subtitled, Widescreen
Language: English
Subtitles: English, French, Spanish
Region: All Regions
Aspect Ratio: 2.35:1
Number of discs: 1
Rating:
Studio: Paramount
DVD Release Date: July 29, 2008
Run Time: 114 minutes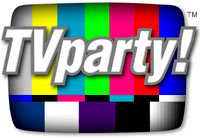 TVparty! for TV Shows on DVD!
Reviews by Billy Ingram, as seen on VH1, Trio and Bravo.

Watch for Billy Ingram on BRAVO this month!
Everything you're looking for is here: