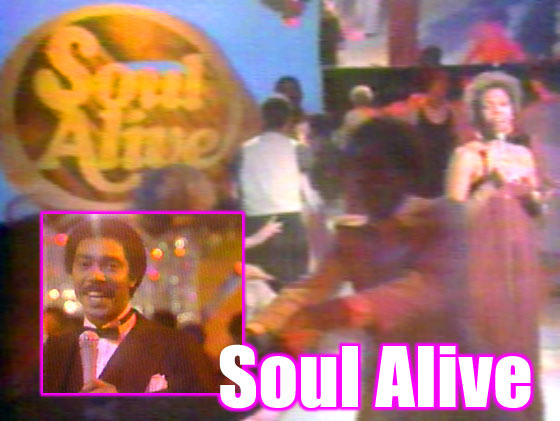 by Billy Ingram
---
To Gerry Bledsoe's daughter - a computer glitch caused us to delete your email. Could you re-send? Thank you! Anyone with info on Mr. Bledsoe's career is invited to write!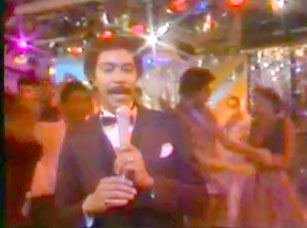 "WWRL featured some of New York's best discjockeys: Reggie Lavong, Hal Jackson and Tommy Smalls, known as Dr. Jive. Others whose careers took them to WWRL included Eddie O'Jay, Frankie Crocker, Gary Byrd, Jerry Bledsoe, Jane Tillman Irving, Chuck Leonard, sportscaster Art Rust Jr. and others." - AM 1600 WWRL WEb Site.
---
Wow! I just read your exciting and very informative background feature on Gerry Bledsoe and Soul Alive ~ it brought back HUGE memories from my graduating H.S. year of 1978 at Cardinal Spellman High School. I danced with my partner on that show and still have the original paper entry slip with the Soul Alive logo and show date. Meeting Gerry Bledsoe was a thrill and the show was a great hit. We loved watching people we recognized from other club scenes and our mutual high schools. Gerry Bledsoe was unique performer and it was a pleasure to have met him and hear his velvet voice in person.

Separately, would you have any idea how I can go about obtaining a copy of the Soul Alive show my high school was on it? I really want to obtain a copy to show my children. They will never believe it (nor my husband!). The proof is in the pudding. I danced and was good at it. The dance judges would come into the gym and the partner teams would dance and the best would be selected by the Soul Alive judges (sort of reminded me of that in GREASE THE MOVIE..!)
- Claire Beaudrot (now married as "Aloisio")
---
Wow, I was thrilled to find this online! I too danced on Soul Alive for many of the episodes that aired in 1978. I guess you could say I was somewhat of a regular even representing Soul Alive on a Dance Segment of the Arthritis Awards in 1979. Anyhoo, I am going crazy trying to obtain copies of that last season. I was in one of those dance contests and came in second place. The musical guests from that program was Dan Hartman and Chaka Khan I think. I was all over the last episode of the show as well and would love to get my hands on that one too. Any help would be great.
I was such a fan of that show from day one when they focused on High Schools and wrote letters to get Tottenville on Staten Island on but the high school never made it but I did! This is all really important to me as the girl I danced with on the show back in the day is now sick with M.S. (Multiple Sclerosis) and it would bring her so much joy to see herself young, hopeful and strong. We went to the Museum of TV in New York, they didn't even know what we were talking about or who Gerry Bledsoe was. Gerry was awesome I used to listen to him on 1600 WWRL because they played disco tunes before WKTU came on the air. What a sin he died so young, he was one cool guy.

Thanx, Harry Frank Towers
- Sorry Harry - this is the only known surviving episode pof Soul Alive.
---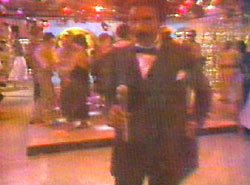 Anyone have any information to add about Soul Alive or Gerry Bledsoe?
---
SOUL ALIVE!
MORE on SOUL ALIVE
SOUL ALIVE - Part Three
---
::NYC Local TV Section::
NYC Kid's Show Roundup / Overview / Remembering Favorites
NY Local Hosts Outtakes / Two Views from the 50s / Tex Antoine
Wonderama /Return of The Magic Garden / Sandy Becker / Soul Alive
---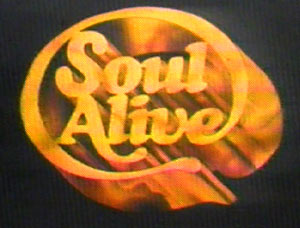 Amazon Prime - unlimited streaming
of your fave TV shows and movies!
Get your FREE 30 Day Trial!
PR4 & PR5 Pages for Advertising