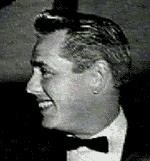 Desi as an actor
on TV after Lucy
Desi Arnaz was a talented musician and comic performer, and he was also one of television's pioneering producers.
Desi not only starred in "I Love Lucy', he was also the Executive Producer for that show and others produced under the Desilu banner. 'The Untouchables', 'Desilu Playhouse' and 'Our Miss Brooks' were just some of the shows he helmed as Desilu president.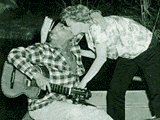 When Lucille Ball and Desi Arnaz ended 'I Love Lucy', a series of one-hour monthly specials featuring the 'I Love Lucy' gang were aired from 1957-1960. After THE LUCILLE BALL DESI ARNAZ SHOW left the air in 1960, Desi was rarely seen on the small screen again.
STORY CONTINUES - AFTER THIS AD FOR VIDEO DOWNLOADS:
---
---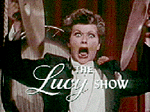 Lucille Ball was hesitant to go back into series television without her (now ex) husband, so Desi produced the first season of Lucy's 'solo' series, and his guidance led to some strong scripts and genuinely funny situations for Lucy and her pal Vivian.
After leaving ' The Lucy Show', Desi sold a series to NBC called The Mothers-in-Law in 1967. Arnaz was proud of this show, and worked hard to collect for this series the quality talent that made 'I Love Lucy' and the first season of 'The Lucy Show' work so well.
He succeeded in that, but the production never caught on in a big way with audiences.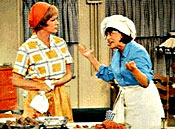 'The Mothers-in-Law' starred Kaye Ballard as Kay Buell and Eve Arden as Eve Hubbard, combative next-door neighbors who become in-laws when their kids marry. Roger Carmel co-starred as Kay's husband Roger and Herbert Rudley played Eve's husband Herb.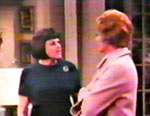 The scripts were above average sitcom fare, but the sponsor complained about them being "old-hat" - which they were.
Thinking that it might help the ratings, Desi Arnaz guest-starred on a few episodes of 'The Mothers-in-Law' as bullfighter Raphael Del Gado. It was a rare oppotunity for the TV audience to see Desi in COLOR!
The first appearance of the eccentric character came when Kaye and Eve lock themselves in a store after-hours and only have enough money between them for one phone call. The call accidently reaches the sleeping bullfighter who doesn't speak much English and has hilarious trouble relaying their message. The 'Mothers-In-Law' was cancelled after the second season.
As it turns out these were Desi's last sitcom appearances until he turned up ten years later in 1978 on 'Alice' (his last network guest-shot).
His only other major television gigs after Lucy were on episodes of 'The Men from Shiloh', 'Bonanza', a pilot that ran as part of the 'Perry Mason' series, another failed pilot that ran as an episode of another Raymond Burr series "Ironside' (Arnaz played 'Dr. Domingo'), a guest-hosting stint on Saturday Night Live in 1975 (singing and doing a take-off on his 'Untouchable' series) and a brief appearance on a Bob Hope all-star special in 1976.

Desi in 1982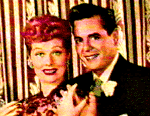 It's a great tragedy that this gifted comedian and performer never got the chance to star in another television series.
Desi Arnaz died of cancer on December 2, 1986. He was 69.