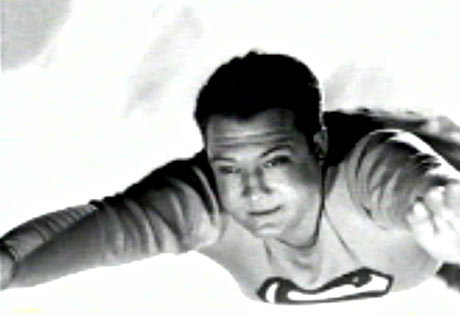 Did George (Superman) Reeves' Killer Confess?
PART FOUR - by Billy Ingram
GEORGE REEVES' DEATH PART ONE HERE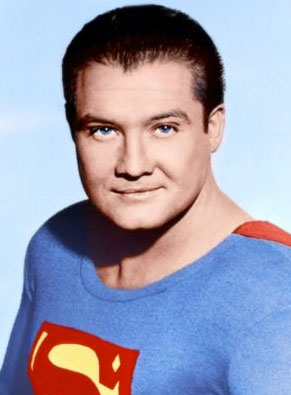 Did George (Superman) Reeves' Killer Confess?
By Billy Ingram
In 2003, I was on a book tour for my anthology, 'TVparty! Television's Untold Tales.' One of the stories in the book was The Death of Superman, for which George Reeves / Superman expert author Jim Nolt was a huge help. I was at doing a signing / speech at Bookstar in Studio City when I noticed a woman off to the sides, attempting to appear non-chalant, pulling out books to glance over, but I was aware she was listening in and the George Reeves story was one I always told, "a mystery to this day," right?
After the last person left, this lady emerged from the stacks and introduced herself. Of course, I don't remember who she was but she did have an air of shabby sophistication about her, the kind you can't fake. Shabby you can fake, sophistication you can fake, but not that 'black sheep of the family but still in somewhat good graces' energy.
Keep in mind - this is what this person TOLD me. No idea if it's true. This lady told me that she was a friend of Leonore Lemmon in New York in the 1980s, that Ms. Lemmon lived in a lovely penthouse and was well taken care of. One evening while drinking and talking, Lemmon confessed to killing George Reeves. Don't recall if she had described it as an accident or on purpose - but 5 bullet holes would be a major indication of intent. It's hardly a new theory that, in the heat of arguing, Lemmon killed Reeves and spent the next 45 minutes getting the story straight with her guests before calling police and reporting that her fiancee had committed suicide.
Again, I have no way to know if this woman was credible, but Leonore did in fact live out her life as a New York socialite, which is something I had no way of knowing then but just confirmed. She also suffered from dementia reportedly…
Appearing at one of the Hollywood Shows at the Beverly Garland Hotel in 2003 or '04, I met Noel Neill. She was so gracious. When I gave her a copy of my book, out of respect for the great lady, she saw the screen capture I used on the main page, a photo she'd never seen, she sighed and whispered softly, "Oh George…"