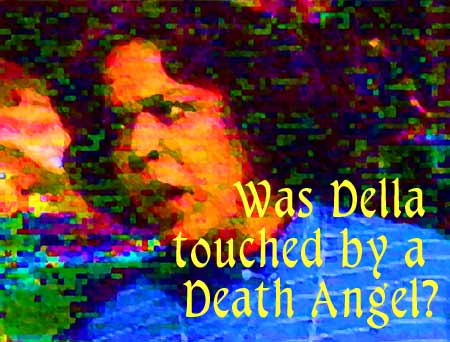 Della Reese's Tough TV Career
When ABC decided to continue with 8 Simple Rules for Dating My Teenage Daughter after star John Ritter's sudden death in 2003, they did so knowing it was a risky strategy. But there was one star, Della Reese, who had been through that very situation - twice!
Della Reese is one of the most talented entertainers in the world, a truly original song stylist and a national treasure to be revered. That's not hyperbole but fact - her RCA recordings of the fifties and sixties are classic no-holds-barred, brassy, campy cocktail music albums. At times bordering on the bizarre, Della Reese albums are a fixture in any hipsters' record collection.
For most of the sixties, Della made her living playing nightclubs around the country. Television success came late in her career with many false starts.
In 1969, a syndicated talk/variety show called simply 'Della' debuted. Produced by a former 'Mike Douglas Show' producer, the show didn't find a wide audience mostly because Southern stations wouldn't carry it.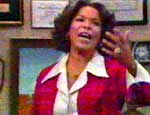 A fixture on variety shows like 'The Ed Sullivan Show,' Della made only a few guest appearances on sitcoms during the sixties - as a result she was not widely known to television audiences of the seventies until Redd Foxx (on 'Sanford and Son') began using her name (and Lena Horne's) as his ideal of the ultimate black super-star. That led to a very funny guest shot on 'Sanford & Son' in 1975.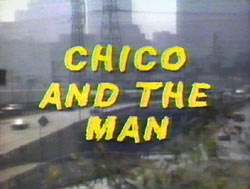 Della's first regular network series assignment came when she joined the cast of the NBC hit comedy Chico and the Man (Sept. 1974 - July 78).
The series starred Freddie Prinze, a relative unknown when he was cast as 'Chico' - opposite 'The Man', vaudeville veteran Jack Albertson (as irascible mechanic Ed Brown).
Prinze was a fluid standup comic, with an ethnic sense of self that ripped through the television screen. With coaching from Albertson, Prinze quickly made the transition to sitcom actor, playing the requisite broad situations with virtuosity.
The director of 'Chico' was Jack Donohue, formerly director of 'The Lucy Show' and the producer was James Komack of 'Welcome Back, Kotter' fame, so this was standard seventies' sitcom fare.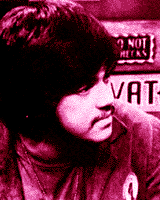 The series made Prinze an overnight superstar, sex symbol and millionaire, but fame weighed heavily on this young man's shoulders and in just a couple of years his life was spinning out of control.
'Chico and the Man' was the number-three show in 1974, but Freddie Prinze' drunk driving and drug possession arrest in 1975 sent ratings falling, to the mid-twenties. Two decades later a major network star (Kelsey Grammer) got caught driving drunk and possessing drugs and his ratings went up; not so 35 years ago.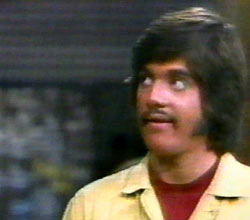 Prinze was more and more frequently drunk, stoned and belligerent, missing gigs in Vegas and causing a lot of concern on the set. He was reportedly drinking wine, snorting Cocaine and gulping up to one hundred Quaaludes a day. A hundred Quaaludes a day! Party on, dude!
Still, Prinze kept it together in public, he even guest hosted 'The Tonight Show' in 1976 when Johnny Carson was on vacation. He got a higher rating than Carson averaged and the highest of any guest host!

Ratings on 'Chico' continued to fall, however. To take some of the pressure (and screen time) away from Prinze, Della Reese surfaced as the garage's new owner (Della Rogers) at the start of the 1976 season.
Rogers was an outspoken community activist who argued with Ed Brown on every subject possible and provided sufficient distraction so that you hopefully wouldn't notice that Chico was too messed-up to argue with anybody anymore.
It seemed like a dream job for the singer/actress - ratings leveled off when Della joined the cast and a long run seemed assured - provided Prinze could just show up and participate in some meaningful way.

But on January 28, 1977, at four in the morning, Freddie Prinze shot himself while drunk and on Quaaludes, trying to make his manager freak out by putting a gun to his head and threatening to pull the trigger.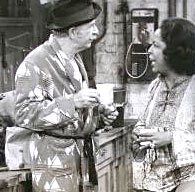 After the gun accidentally went off, Prinze lingered in a coma for 37 hours before dying. 'Chico and the Man' was still in production, episodes were rewritten giving Della Reese a more prominent role. Chico, viewers were told, was visiting friends in Mexico.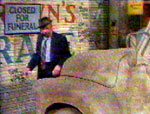 When the series returned in the fall of 1977, it was explained that Chico left to start his own business, with the help of his wealthy father (Cesar Romero). There was a new Chico - Gabriel Melgar as Raul Garcia, found stowed away in Ed's car trunk after a trip to Tijuana. Ed reluctantly takes the kid in, calling him Chico because 'all of you people are chico to me'.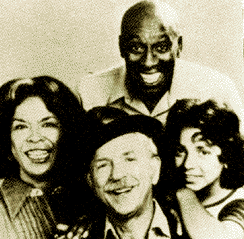 Ratings floundered as the production desparately looked for a focus. Della's 'son' (who looked a lot like J.J. from 'Good Times') and 'grandchild' were added and Charo joined the cast later in the season as Raul's Aunt Charo.
Despite the bright new cast, 'Chico and the Man' was canceled at the end of the fourth season and Della's hope for a long-running series vanished.
The end of the series was no surprise to the cast. "We never recovered from the emotional upheaval that attended (Freddie Prinze's) death," Jack Albertson told TV Guide in 1978.
NBC scheduled re-runs of 'Chico and the Man' featuring Freddie Prinze during the daytime in 1977 to capitalize on the tabloid headlines surrounding his death, so overexposure surely hastened the show's demise.
In 1978, Della Reese was brought in as the 'substitute teacher' for Gabe Kaplan when he left Welcome Back Kotter over a salary dispute. The show was on its last legs anyway, John Travolta ended his sporadic appearances a year earlier and took most of the show's ratings (and charm) with him. Della's character was left to fend for herself against a class of aging sweathogs. The show died at the end of the season with Gabe Kaplan and the individual sweathog's careers withering soon after.
The eighties weren't kind to Della Reese, she was largely ignored by television during the new-wave decade. In the fall of 1982, Della played Judge Caroline Phillips in the critically acclaimed sitcom It Takes Two starring Richard Crenna, Patty Duke Astin and Helen Hunt. It was the story of the tumultuous life of a surgeon and his 'liberated' District Attorney wife. That series only lasted one season.
In 1986, Della was cast as argumentative Aunt Mabel in a mid-season attempt to save the floundering Charlie and Company, a rip-off of the 'Cosby Show' starring Flip Wilson and Gladys Knight (and a very young Jaleel 'Eurkel' White). Nothing could have helped this misguided production, the quality of the scripts was dismal and the show died just a few months after Della joined the cast.
PART TWO:
Della Reese finally scores a hit,
but her costar dies in her arms!